Food is a big part of travel for me and Pad – in fact when we travel most of the time it's the food we look forward to most. I love heading to a new city or country and trying out amazing hidden gems, street stalls, cosy cafes – you name it. There's nothing better than finding a great little recipe or food that you'd never tried before.
Expedia set a few bloggers the challenge to cook up some of their favourite travel-inspired recipes, so I wanted to share this one with you which is a mix of Portuguese and Greek cuisine – and a firm favourite in our household. It's kind of a magic mix of minted lamb, kebabs and nachos… and holy crap it amazing. It's pretty easy too…
Ok, so you will need:
– 2 peppers (any colours)
– 1 red onion
– Pack of lamb mince (just a normal packet, I think it's like 400-500g)
– a packet of 6 wholemeal pitta breads
– Natural Yogurt (whole tub)
–  1 Cucumber
– Packet of mint leaves
STEP 1: SLICE THE PITTA BREADS IN HALF AND THEN CHOP EACH HALF INTO NACHOS SIZED PIECES. THEY'LL LOOK LIKE THIS…
PUT THEM IN THE OVEN ON LOW (ABOUT 140′) FOR THE DURATION OF THE REST OF THE PREP. KEEP AN EYE ON THEM THOUGH!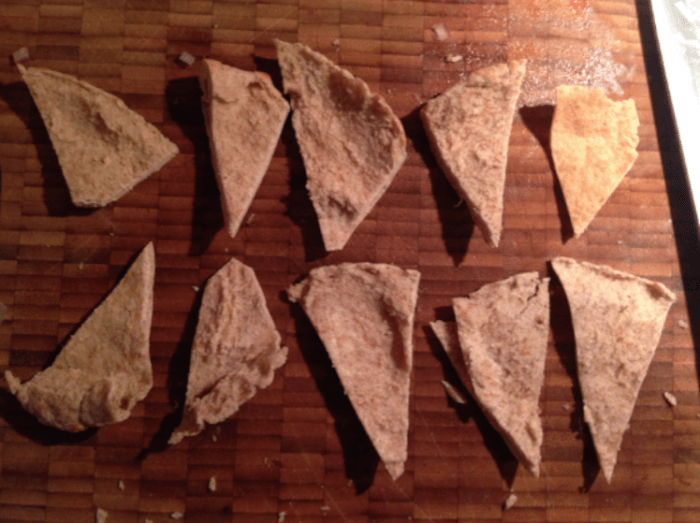 STEP 2: CHOP UP A CUCUMBER IN ROUGH CHUNKS, AND MIX WITH ALL THE YOGHURT.
STEP 3: CHOP UP THE MINT LEAVES INTO SMALL PIECES AND MIX IN WITH YOGHURT AND CUCUMBER.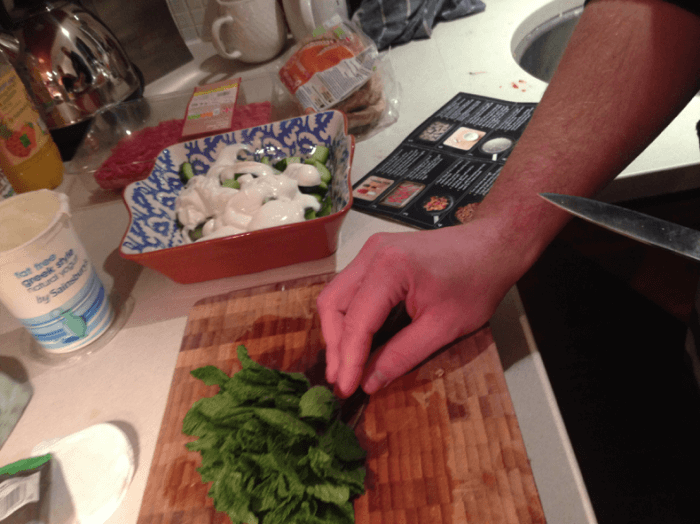 STEP 4: PUT YOGHURT DRESSING IN THE FRIDGE TO CHILL AND SOAK IN FLAVURS
STEP 5: DICE AND FRY UP THE ONIONS AND CUT UP THE PEPPERS INTO LONG THIN STRIPS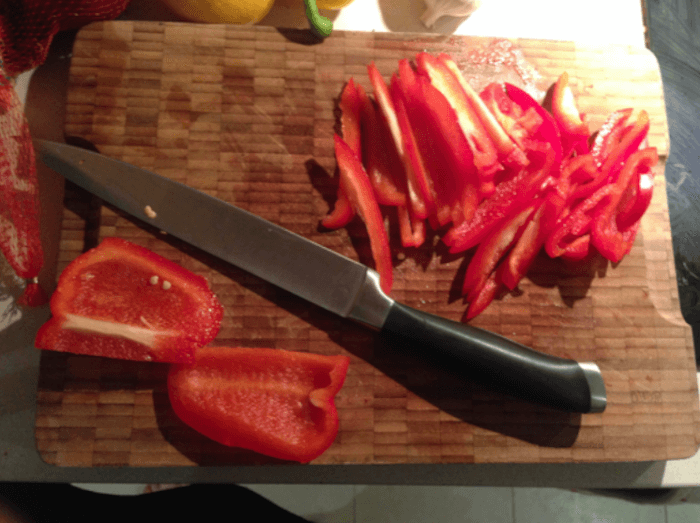 STEP 6: ADD IN THE MINCED LAMB TO THE ONIONS AND COOK THROUGH. ADD A BIT OF SALT AND PEPPER.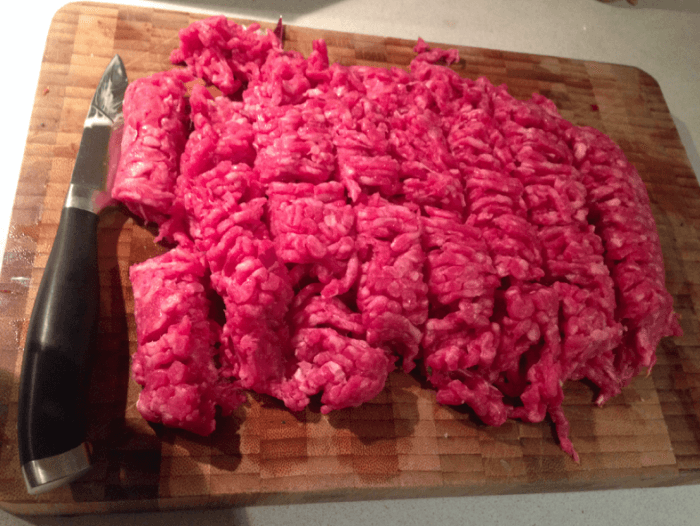 STEP 7: ADD IN THE PEPPERS TO SOFTEN NEXT TO YOUR MINCE AND ONION MIX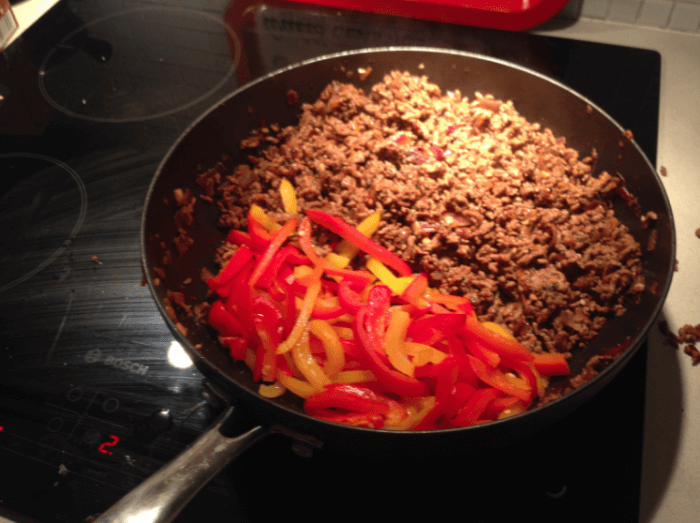 STEP 8: TAKE THE NACHOS OUT (THEY SHOULD BE NICE AND CRISPY) AND LAYER THE MINCE, NACHOS AND ONIONS IN A LARGE BOWL.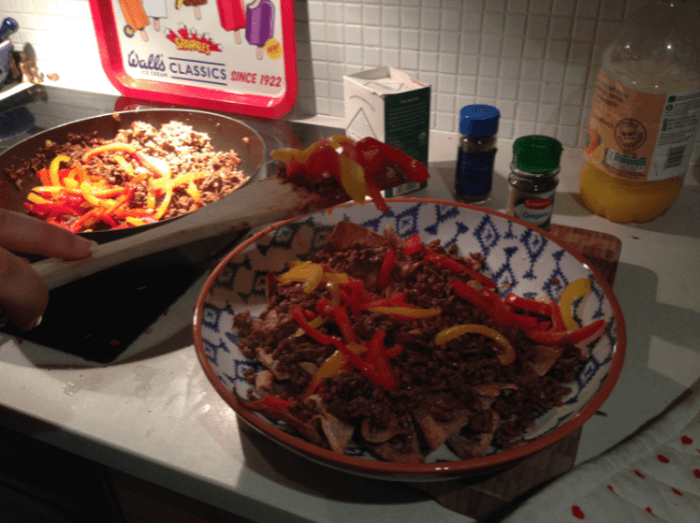 NOM NOM NOM.
STEP 9: DOLLOP A BIG SPOONFUL OF YOGHURT ON TOP OF THE WONDEROUS PILE OF NACHOS AND MINCE GOODNESS.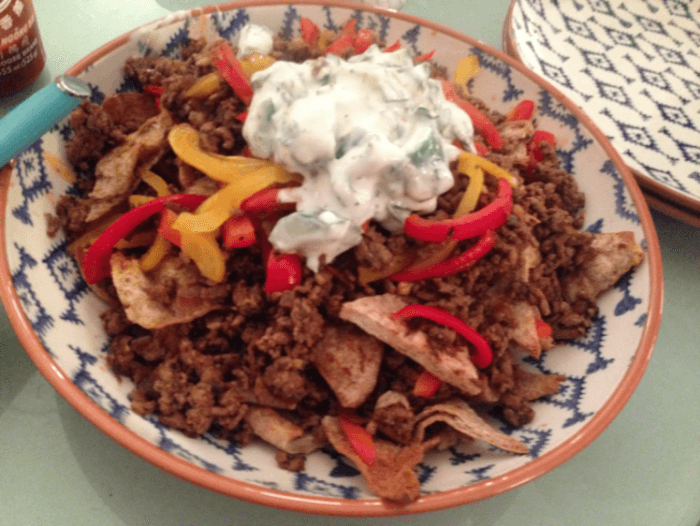 STEP 10: SAVE SOME YOGHURT FOR DIPPING LATER! AND SERVE UP! ENJOY!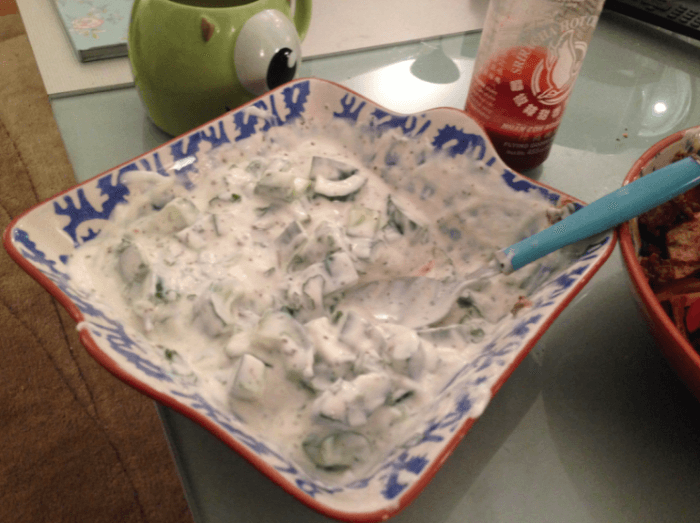 For some extra yummyness, add chopped up Chorizo to the nachos (my boyfriend loves this – but it gives me a poorly tummy so I skip it!). You can also add some lovely cheese to the top for an added bit of flavour!