Travelling around the world was the best and most exciting thing I ever did. The adventure of waking up in a new place every week is something that can't be beaten. There's nothing like it, you can see the world, meet new people and make amazing memories that last a lifetime.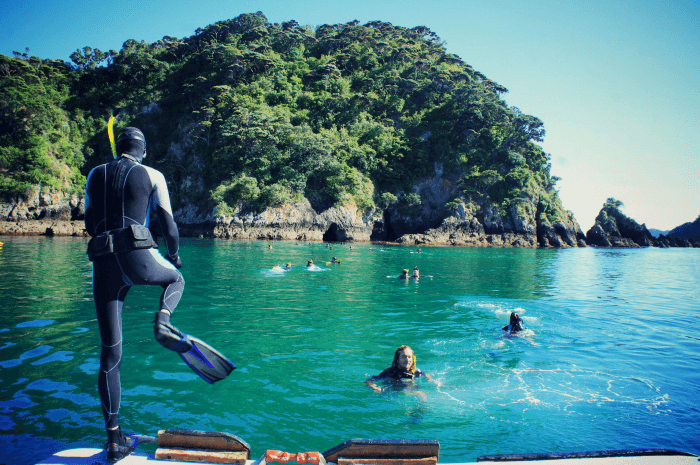 When we travelled, we spent 12 months, and visited the following places: Australia, New Zealand, Thailand, Singapore, Indonesia, Hong Kong and the USA.
But… It took planning (both organisationally and financially too). Here are some tips on how you can finance your own round-the-world trip, hopefully they'll be useful!
Find locations where you can work along the way 
Lots of locations are pretty easy to get working visa in, and you'll find short-term work pretty easy to come by. If you can slot in some longer stints in locations where you can get work, it'll give you a chance to top up your finances, and also make friends too. A couple of months working full time will really help top up your bank balance for the next few destinations. Hospitality industries have lots of jobs going, and you also get tips working in these industries too!
Learn a remote-working skill 
If you have a skill that lends itself to remote working, use it! If you can work from your laptop, or via the internet – then you may be able to fund your travels by working throughout the whole time. This is what my husband and I did. I was a freelance writer and social media manager and I worked remotely for my clients the entire time I was away. It worked really well and meant that any financial pressure wasn't as heavy on our shoulders.
Look after your cash flow 
Cash flow can be tricky if you're working abroad and hopping between jobs, so it's a good idea to have a buffer of cash as a safety blanket if possible. Some people also find that they'll need a deposit (as well as flight money) so take out a loan to cover it. Lenders like Cashlady can provide short-term loans to help with this – but it's obviously important to ensure you can pay the loan back before taking it. When you arrive in your first destination make sure that loan repayments are the top of your priority list for your job earnings, before you move to your next destination.
Small amounts add up 
If you have a year of so to save for your holiday, small amounts add up quickly. If you spend £5 a day on coffee and a muffin, putting that into a savings account each day will over the year, add up to £1825 – that's enough for round the world flights with a company like STA Travel!