If you have a trip coming up, you're no doubt looking forward to indulging in some much needed relaxation. However, before you go into holiday mode, it's a good idea to think about your wellbeing and how you can stay happy and healthy during your time abroad. Having done my fair share of travelling, I know especially well how a bad tummy, or dehydration can effect your enjoyment of a place. In Hong Kong (in a 5* hotel!) I was struck down with travellers-tummy for the entire 5 days we were there.
Basically it doesn't matter where you are, sickness or illness can strike at any time, so it's always good to be prepared.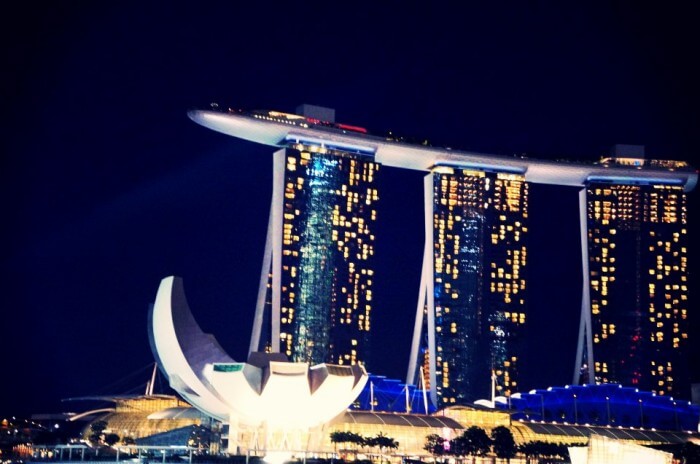 To make sure you know how to care for yourself properly, keep reading.
Stock up on suitable medicines
Since you'll be away from home, you may find it more difficult to get your hands on certain medicines. So, to make sure you're fully prepared to deal with anything from a headache to a minor skin rash, it might be a good idea to stock up. From paracetamol tablets to soothing creams, having products like these in your suitcase might prove useful if you feel unwell.
While you may be temporarily struck down by a minor illness during your travels, it's also important to think about the bigger risks. For example, malaria, which is spread by mosquitoes, is a common disease found in over 100 countries worldwide, including regions such as Africa, South America and Asia. If you've travelling to an affected part of the world, there's a chance you could contract malaria, so it's vital that you use a treatment to stop this from happening. Your doctor will be able to discuss options with you (and most doctors have a specialist travel nurse to consult with) but Malarone is an effective medicine that can prevent malaria. This course of tablets must be taken daily, starting one to two days before you arrive in the affected area and finishing one week after you leave. You can get a prescription for Malarone tablets from your GP or a trusted online pharmacy. To suss out if you'll need to take an extra precautions while you're away, you can carry out your own research on the internet.
A quick Google search will usually show you any health risks, and any precautions such as tablets or jabs, you may need before travelling.
Protect your skin in the sun
Although you may be desperate to get in some much needed tanning time during your holiday, it's important to understand the basics of sun safety and what you can do to protect yourself. The sun's rays can be extremely harsh, and too much exposure is bad news for your skin, putting you at an increased risk of sunburn. Sunburn is incredibly uncomfortable, causing the skin to become red, sore and sometimes blistered. It essentially one of the quickest ways to ruin a perfectly good holiday! My worst cases of sunburn have stopped me from sleeping and even showering. Overexposure to the sun can also increase your risk of skin cancer. To avoid damaging your skin like this, you should frequently apply a sunscreen with a high sun protection factor throughout the day, especially after you've taken a dip in the water.
Be aware of food and water hygiene
While it's crucial to stay hydrated and well nourished on holiday, it's also important to be aware of what you're drinking and eating. If you're travelling to a part of the world where sanitation is poor, you're at a much higher risk of contracting illnesses such as diarrhoea, typhoid and hepatitis A, so it's vital that you follow some basic rules. For example, you should check the water is safe to use before you drink it or brush your teeth. You should also try to only eat food that has been freshly prepared and cooked properly, and if you're ever unsure of an ingredient, either ask, or just leave it.
Looking after your wellbeing is a priority, especially when you're abroad. Keeping tips like these in mind should ensure you have a great holiday without putting your health at risk.