We all know the feeling right? You get home from your luxury vacation at a 5-star hotel and suddenly your bed feels tiny, your flat feels lack-lustre and you're yearning for those crisp cotton bedsheets and infinity pools.
Ever wondered how you can make that '5 star hotel' feeling at home? Here are a few tips…
Invest in an amazing mattress
OK, so one of the best bits about 5 star hotels is a good nights sleep. The easiest way to get a good nights sleep is to invest in a proper mattress. Make a proper big deal out of it… visit some shops, find out which firm rating you prefer, etc – and invest as much as you can afford. Never shopped for a mattress before? Join the club! Here's a great place to start.
Invest in luxury bedsheets
Now you've bought a proper mattress, make sure you throw over some luxury bedsheets. When purchasing, look out for a high thread count (it really matters!). It's hard to explain how much of a difference this can make… but great bedsheets can transform you from a normal 'at home' feeling to a 'wow, I'm in a hotel suite' kinda feeling. I also stick with cream and white bedsheets, not because they're more cosy or soft – but because it makes the room feel more 'hotelified'. Check out The White Company for some lovely sets.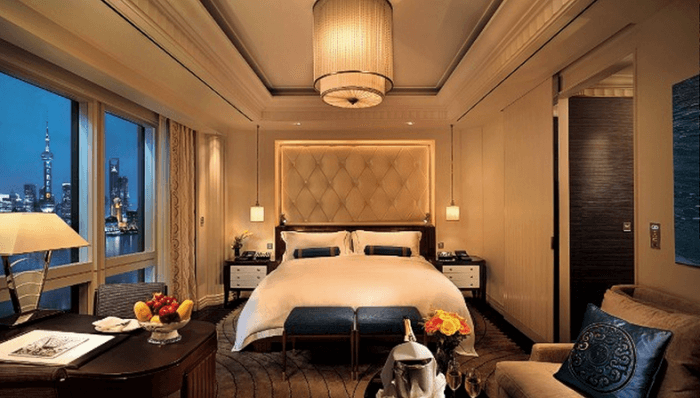 Stock up on scented candles 
Keeping your house fragrant and smelling great is one of the quickest ways to give it that 'hotel' feel. Personally, I love the fresh linen scent, because it reminds me of fresh sheets and hotel rooms. Yankee Candles are probably the most well known stockist of scented candles, and whilst they can be kind of expensive – the amount of choices and smells they have is ridiculously good.
Keep a well stocked mini-bar (or not so mini)
You know when you're on holiday and you come back to your room and you can have a little bedtime drink? Keeping a mini bar stocked in your fridge gives you the same thing at home (but way cheaper!). Oh, and I'm not suggesting you raid the mini bar every night – once or twice a week perhaps!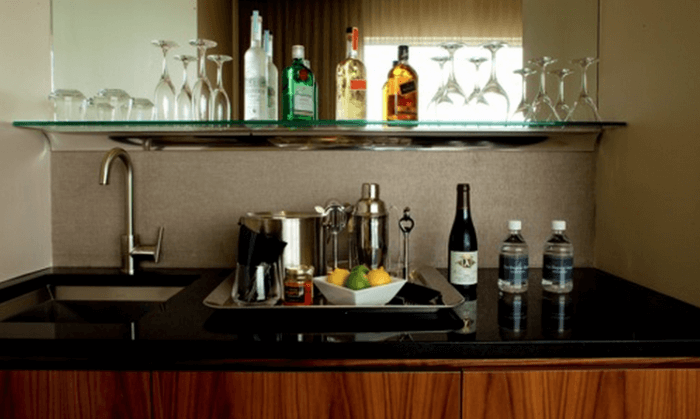 Frame your photos
There's no denying that most five star hotels come with some incredible view from the bedroom window. Saying that, it's not always possible to recreate that view at home, and just transport the Eiffel Tower to right outside your London flat window. You can print off some amazing canvas prints though and mount them on your bedroom wall. Think of it this way, you'll kind of be playing a kind trick on yourself every morning…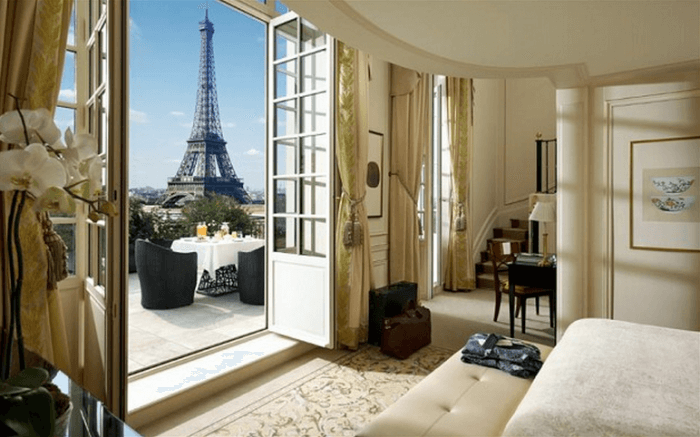 Choose clever accents 
Little matching pillows (all in similar hues) can make a big difference, even in a small room. Try buying a matching throw too – and coordinating things like candles and towels in the bathroom.