For people who own and run tour companies in tourism industries, one of the key ways to make money is to sell the photos you take during those tours. I know some of my favourite travel photos are ones that were taken by professionals on the day – and I'd have happily paid for a few more to add to my collection. 
This photo on the Great Barrier Reef has to be one of my favourites!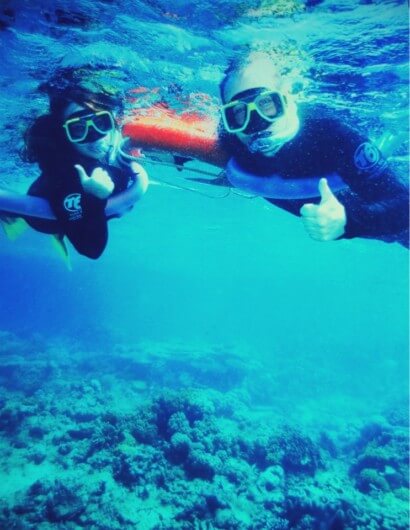 TourPhotos is a professional photography platform dedicated to tourism and activity companies. It will help them manage and deliver their tour photos (the photographs from activities, excursions and attractions) to their customers.
If you sign up, you will be able to choose whether to sell or make your photos available for free (SELL plan or GIVE plan). TourPhotos charges between 19% and 25% commission on your sales with zero fixed fees (if you decide to sell photos) or a 19$/49$ (pro/business) monthly fee if you decide to share your photos for free.
The website is easy to use, simply to grasp and easy to navigate – which is really important when encouraging sales. It also means your photographers can concentrate on what they do best too – take photos!
Some of the features include:
Sorting photos by date, for customers to immediately find their own.
Sorting photos by excursion/activity/attraction type.
Integration with your website, generating SEO traffic and boosting Google ranking.
High resolution downloads.
With personal logins for each photographer, you keep always track of who uploads what.
Direct Facebook shares, with credit to your company name!
To read more about the company, or to read through their FAQs – check out their website here.