Since being back in London and being back in a full time job, sometimes it's difficult to find time for yourself – especially finding time to enjoy the city you're living in. London is an incredible city to live in, there is so much to see and do, but when you live and work here – usually you're limited to weekends and evenings to get out and explore.
I was recently approached by Flexioffice, who are currently running a campaign to help people claim back their lunch hour. Why is this even a thing? Well, apparently only 30% of UK employees actually take their lunch break – with 70% skipping it. I hate to admit it, but I'm part of the 70% of those who skip it or give it a miss.
An average working day for me starts at 8.20am – when I leave my home in Balham (South West London). I usually get into my office about 9.15am – after grabbing some breakfast from the Pret nearby first. I'll finish work usually around 5.45pm, which gets me home for 6.30pm (maybe a little later, depending on how crowded the tube is).
So, when it comes to lunch, I'd rather run out and grab something quickly (and then eat it at my desk), if it means I can leave on time later in the day. But – Flexioffice got in touch and suggested, that for one week – I claim back my lunch break. That I take the hour and head out and enjoy it. Enjoy the city – and take advantage of that free time I've been given in the middle of the day.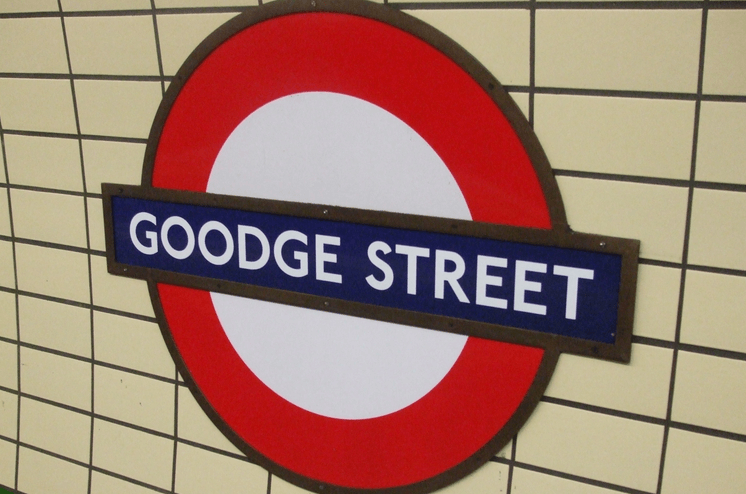 My office is located in-between Goodge Street and Warren Street underground stations, so there is plenty within walking distance to do, and loads of amazing restaurants and cafes too. I've decided to share below some of my favourites, just in case you ever find yourself in the area – and ever feel like trying a few of my recommendations!
I'm pretty lucky to have my favourite independent pizza chain right on my office doorstep. We have one a 5 minute walk from our house in Balham (not the reason we choose the house…!) too, but it's great to have one so close to where I work too. Franco Manca's is amazing, and really affordable. Not to mention the freshest, yummiest pizza outside of Italy.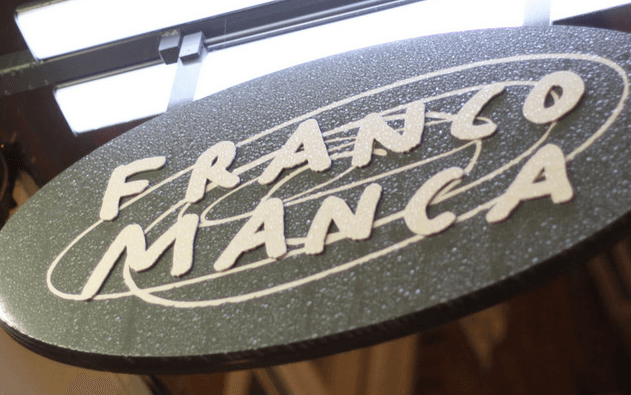 Most days on my lunch break, I nip out and buy a few sushi rolls for lunch, then eat them at my desk. My favourite sushi place near my office (and probably in London) is Abokado. It's a 5 minute walk from my office, and they always have a ton of choice too (I've never known them to sell out before 3pm). They have all kinds of gorgeous roll combinations, and it's so affordable too. It's about £1.50 for one roll of sushi – and I'd usually get 2 or 3 to fill me up for the afternoon.
If I'm feeling like I want something light and healthy – then my absolute favourite place for lunch is Pure. Pure is an amazing salad shop, but if you don't spot anything in their ready made salad bar that interests you – then you can make you're own salad and they'll mix it for you. They have dozens of ingredients, and it's like an adults version of cinema pick and mix. My favourite combination is; caesar leaves, bacon bits, egg, parmesan cheese, garden peas, chicken and caesar dressing. It's a little more expensive than what I'd usually spend (my mix-it-yourself Caesar salad combination usually costs about £7) but it's a treat and it's always delicious. And the portions are MASSIVE.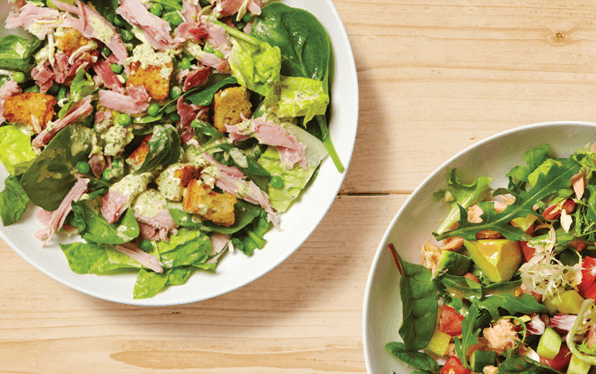 Another great way to spend an hour around my office is shopping! I'm a 10 minute walk from Oxford Street (yay!) so there are always plenty of shopping options there, more than enough to fill an hours lunch break! Another guilty pleasure of mine is the flagship PaperChase store, right opposite Goodge Street station. I could spent hours just milling around that shop, not that my bank account would thank me for it afterwards! They even have a little coffee shop on the 1st floor, with lovely big windows you can people watch from.
What are your favourite things to do in your lunch break? Or do you hide away at your desk usually, like me?
I'd love to hear any suggestions you have – especially around the central Soho area! 🙂