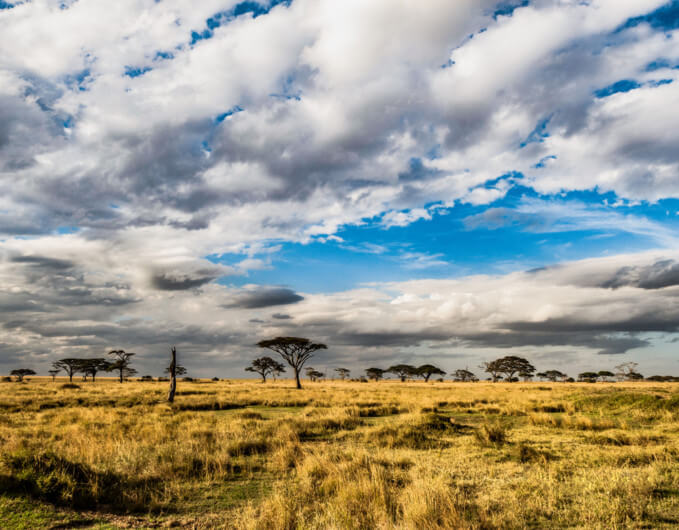 If you've considered an adventure in Africa, have you also considered the positive implications that such a trip could provide the African economy?
Safari tourism has many positive impacts such as increasing GDP, increasing anti-poaching patrols and initiatives, and positively contributing to the local communities and economies surrounding national parks.
Here are a few examples of how your next adventure could help Africa.
Climbing Mount Kilimanjaro in Tanzania
Tanzania is home to the highest summit in Africa: Mount Kilimanjaro.
Unfortunately, the local towns surrounding the mountain are incredibly dependent on visitors to Mt. Kilimanjaro. Despite the Great Migration that takes place in Serengeti from November to April, it is the mountain which provides the most safari-based income.
Visitors can not only climb the mountain, but take a horseback riding tour, where they will be able to view wildlife in Mt. Kilimanjaro National Park.
By visiting Mt. Kilimanjaro, you are providing the local towns and people (such as Ashura and Moshi) with their most important income. From hotels and restaurants, to climbing gear shops and porters, the towns which live in the shadow of this magnificent mountain, are dependent almost entirely upon tourists for their income.
Trekking Gorillas in Rwanda, Uganda and the DR of Congo
One of the main threats to mountain gorillas is human disease. We share an incredible number of genetic markers with these gentle creatures, that so much as a cold could kill them. This is one the main concerns with gorilla trekking tours.
Despite this concern, these tours do, in fact, positively impact these endangered species. Therefore, the trekking tours are expensive, and have many rules and guidelines which need to be adhered to. Some tours even demand that you wear a surgical face mask while interacting with the gorillas to protect them from potential illness.
The influx of tourists provides great economic relief to the local communities surrounding these protective habitats. How does visiting them aid their protection? One of the causes of poaching is poverty. The people who live near the gorilla habitats were living in extreme poverty, and they would poach the gorillas as a means of generating income.
Now? Now, some poachers have turned into rangers, protecting the gorillas and their habitat. You might find this difficult to believe but the reason for it is simple.
An influx in tourists visiting the gorillas, equals an influx in income for the communities surrounding the protected habitat. You see, the trekking fees are so high because 10-20% of it goes into the community, while the rest covers conservation expenses and income for the rangers. The fees also go towards anti-poaching campaigns and consistent anti-poaching patrols.
White-water Rafting in the Zambezi River, Zimbabwe
The Zambezi River is not only famous for the incredible Victoria Falls, but also for the rapids leading up to it. These splendid rapids have drawn adventure-seekers from around the globe.
You may be wondering – how white-water rafting could help Zimbabwe? My answer: indirectly.
Adventure activities takes some pressure off other safari activities which can be considered harmful to the wildlife. The most noteworthy activity is elephant interactions.
While these activities do provide great insights into these giant creatures, as well as revenue to the country, these are wild animals and should not be "petted". These interactions put stress on the elephants and could have lasting effects.
Instead of "petting" elephants, take a trip down the rapids and experience nature in its most untamed form.
Key Takeaway
Certain safari activities are harmful to wildlife and their habitat, and you need to consider this before you decide which tours to choose.
However, safaris and safari activities provide great economic relief to countries and rural towns which drastically need them.
As of now, mountain gorilla poaching is at an all-time low, because the locals are actively promoting and protecting them now that they are providing a better long-term income than poaching would have.
Economic and environmental impacts are among the things that you should consider before choosing your next adventure.
While you're researching the best place to spend your vacation, be sure to find out all the positive (or possible negative) impacts that your visit could have on the wildlife, the local communities and the economy.