On our recent trip to Berlin we stayed in the gorgeous Hotel Otto on the west side of the city, right near the zoological gardens. It's been a long time since I've been so impressed by a budget-friendly hotel, and I couldn't recommend the place more.
I'll start with the bedroom (which honestly, is more like a mini studio / apartment). It's specious, modern and very 'ikea' – which I loved. I loved the big bright windows, juliette balcony, polished floors and minimalist decor.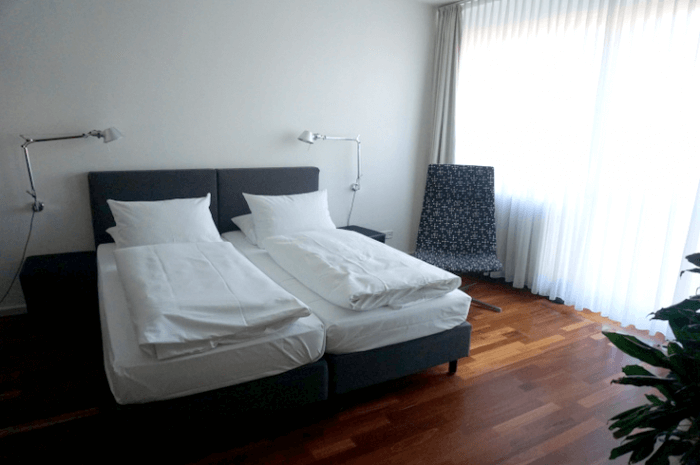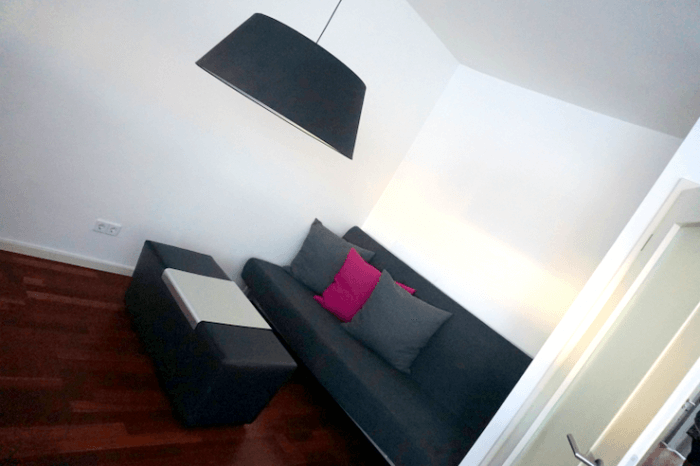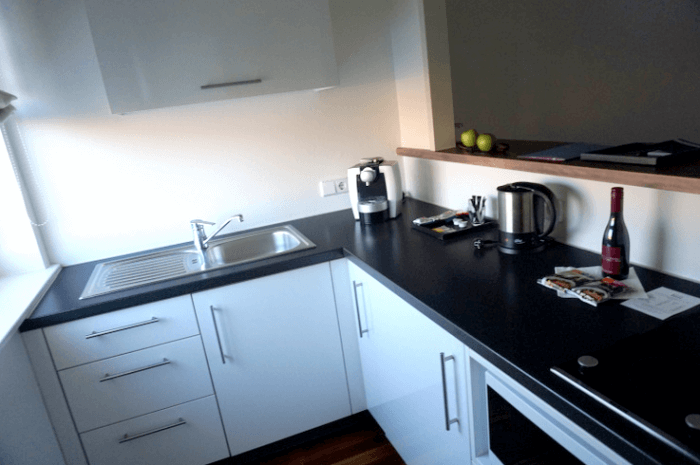 The room has a bathroom, mini hallway, lovely little kitchen and seating area. The whole feeling of the place is more like an AirBnB than a hotel room – which suits me and Pad loads. We like feeling like we've got our own little place in a city, and this place really made us feel like we were living in our own little Berlin hideaway.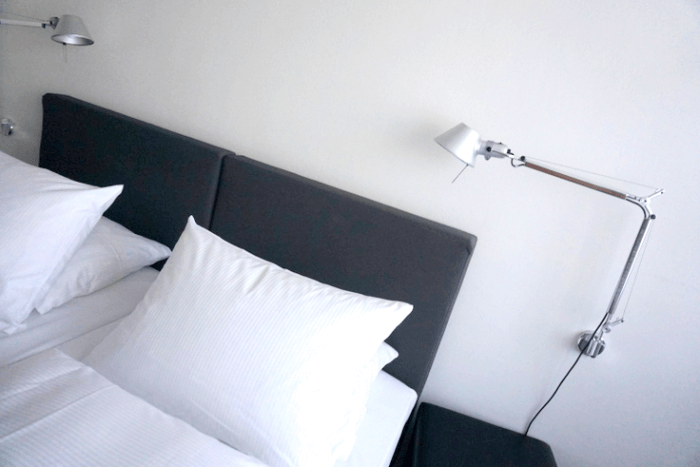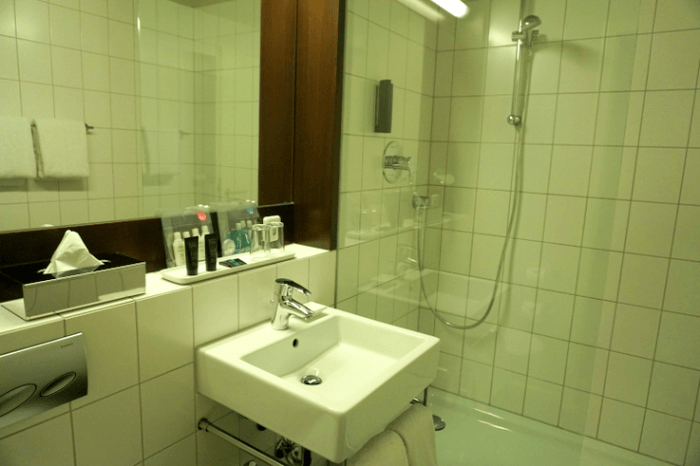 Another thing that made this hotel seriously awesome, was the location. The location of the hotel was enough to convince me and Pad moving to Berlin would be something awesome to do. You know when you find yourself in a neighbourhood you just adore? That's what this place is like.
The hotel is right near a local courtyard square, that is filled with restaurants and bars and coffee shops, and then coming off that square, in all the surrounding roads are just as many lovely eateries and bars too. Seriously, I can't do justice in words how good the location of this place is. Multiple times throughout our stay, I would turn to Pad and just be like…
"I could totally live here" 
"Shall we move here?" 
"Seriously Pad, if I spoke German I'd want to move here" 
"Can we stay, forever?"
Other peoples views on the hotel and location seem to match ours too, check out some reviews here.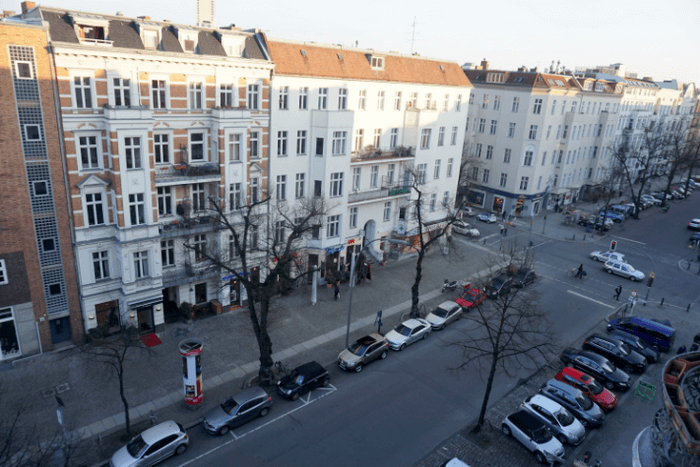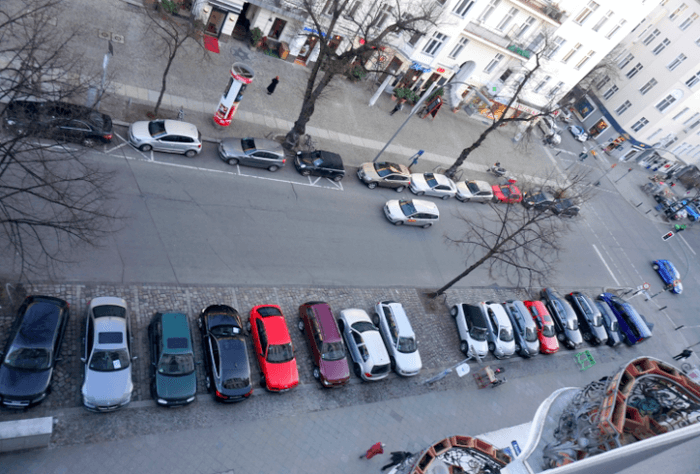 For me, the local neighbourhood felt a bit like Paris, but safer, cleaner and cheaper.
All good things, right?
Another thing that I loved about the hotel was the little bonuses and extras. They have breakfast which is optional (and you pay a bit extra for having it included), but they also have 'afternoon tea' too. Their afternoon is found in the breakfast room (pictured below) from 2pm until 9pm and is completely free for ALL GUESTS. It consists of sandwiches, cakes (which I become kind of obsessed with – see the photos below), biscuits, tea, coffee, champagne (YES!) and juice.
I love hotels that do something a bit different like this. We'd get back from sightseeing, and be able to nip up to the roof lounge for afternoon tea (just to fill the gap) and that'd keep us full until our tea in the evening. It saved us cash, and also it was delicious.
Yay for both those things.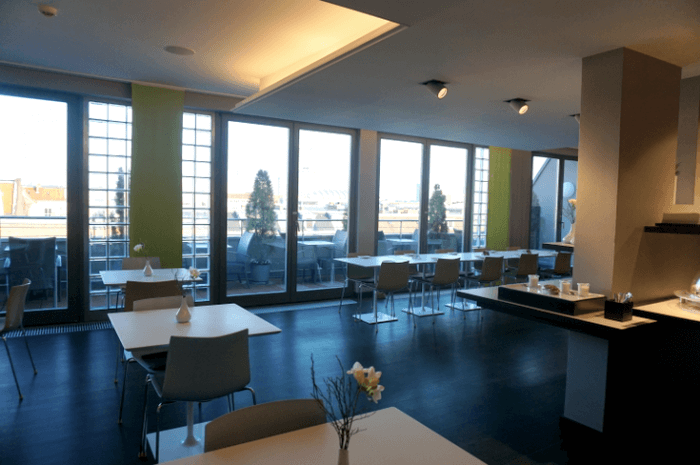 Rooftop view from the breakfast lounge. Pretty nice huh?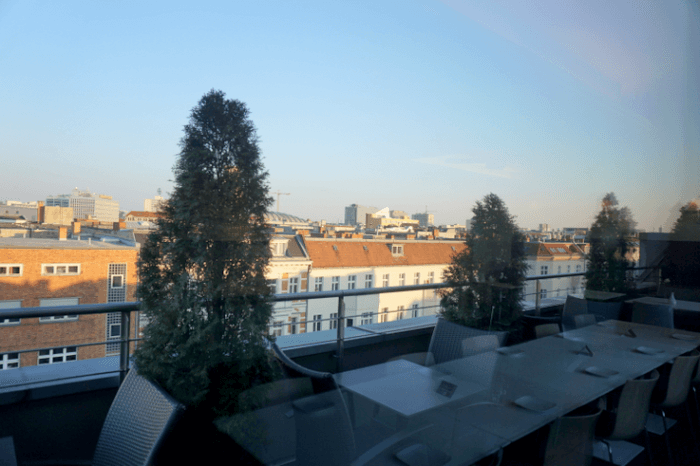 Below is the amazing German cake / biscuit yumminess that I fell in love with. It was like jam sandwiched between wholemeal biscuity cakey stuff. If anyone knows what this is called please comment below! I am dying to try it at home!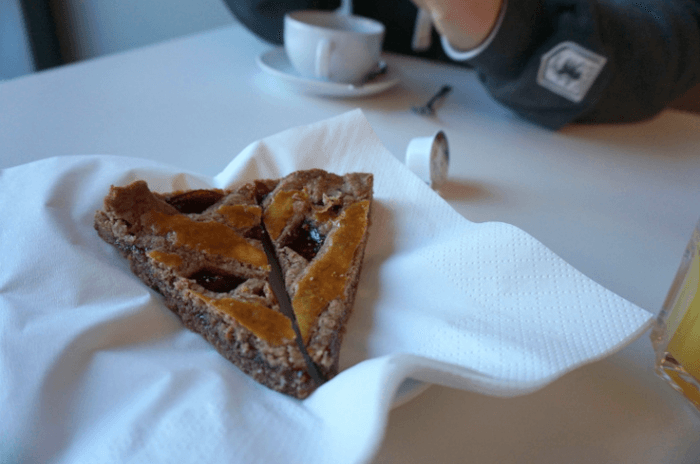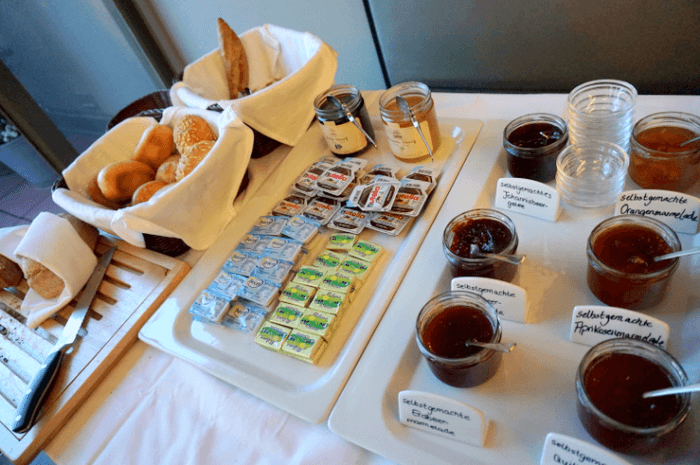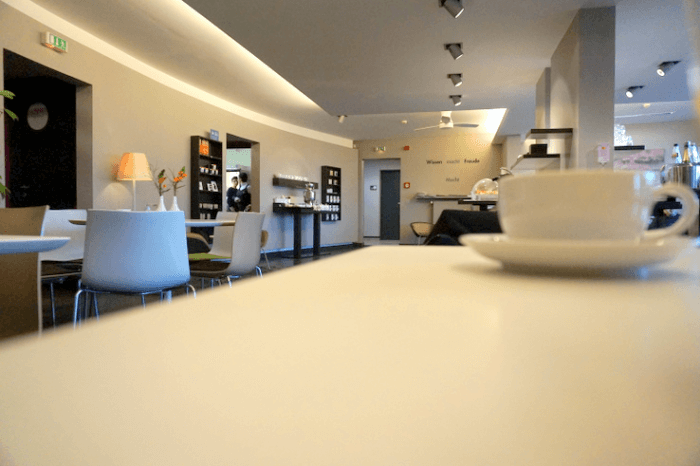 So overall? If you're going to Berlin, stay here!
It's in a quiet, safe, central neighbourhood with loads of eating choices – and it's within walking distance of 3 different train stations (2-5 minutes depending on which you choose to use).
The staff are friendly, it feels like a young, quirky, boutique hotel – and it has a good vibe too.
VERY HAPPY CUSTOMERS!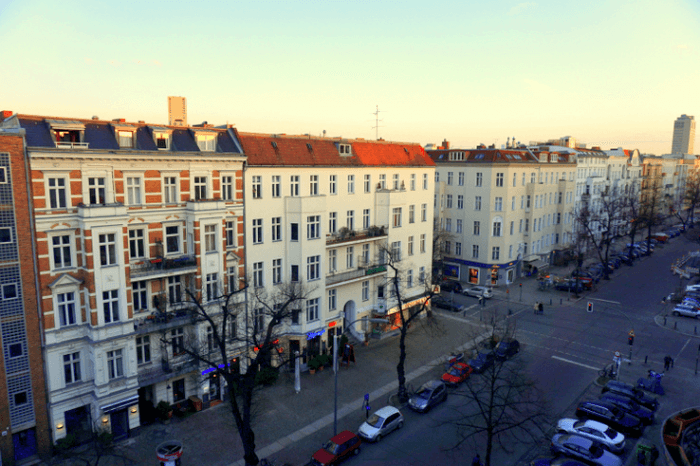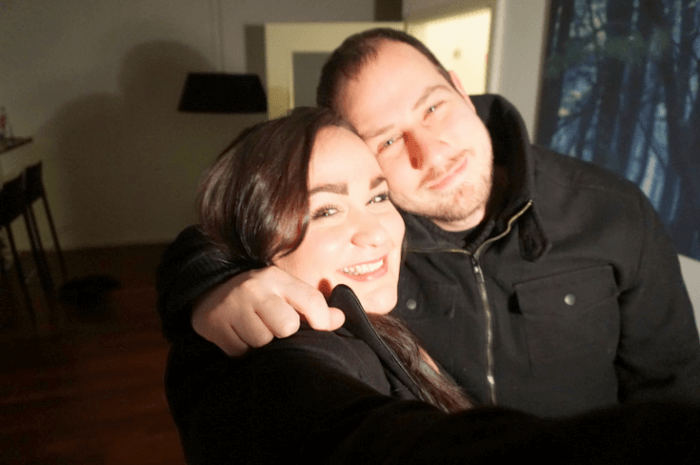 Oh, and this is totally random and hilarious, but they had a 'SURPRISE' button in the lift. You literally have no idea what it's going to do until you gather up the courage to push it. It's brilliant – all lifts should install one of these.
I won't tell you what it does… that ruins the fun!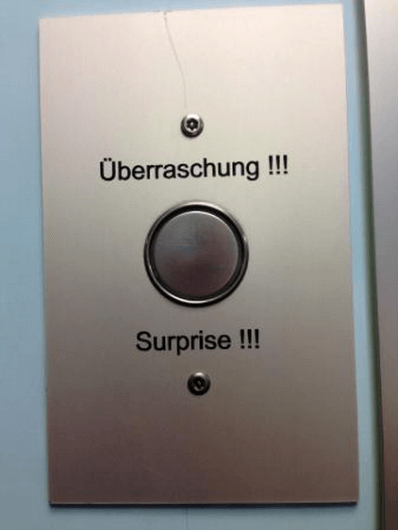 Also on the note of hotels and booking hotels, I wanted to mention a cool scheme I recently got introduced to, called the Bonus+ programme from eBookers. eBookers are a massive brand (reliable and trustworthy – which is always important to me) and this new scheme means the more you book with them – the more you get.
Why is this good? Well, eBookers have loads of bookable things on their sites, it's not just hotels – it's flights, cruises, cars, insurance… all of that stuff you might need if going away on a trip like the one I just took to Berlin. When you buy a flight, you then get immediate credit to put towards a hotel.
I never used to feel the need to share info about this kind of money saving trick, but since we began saving for a wedding (which is SO HARD!) – I feel the need to spread the word about ways you can make cash go a little bit further, especially when travelling.
If you have any other little tips, let me know in the comments!