Nothing could be more beautiful than exquisite and luxurious hotels, and restaurants, beautiful and catchy sceneries, romantic atmosphere, and a destination rich in culture. If you are considering stepping up a notch in your romance life then Moscow, one of the most romantic places in the World, is a place you should not miss out on. Moscow is the heart of Russia, and one of the biggest cities in the European continent. Most romantic places in Moscow include stunning and superb gardens and parks and spectacular restaurants that will leave you and your partner begging for more. The gardens and parks are truly breathtaking, the perfect place for lovers and a place for long life memories.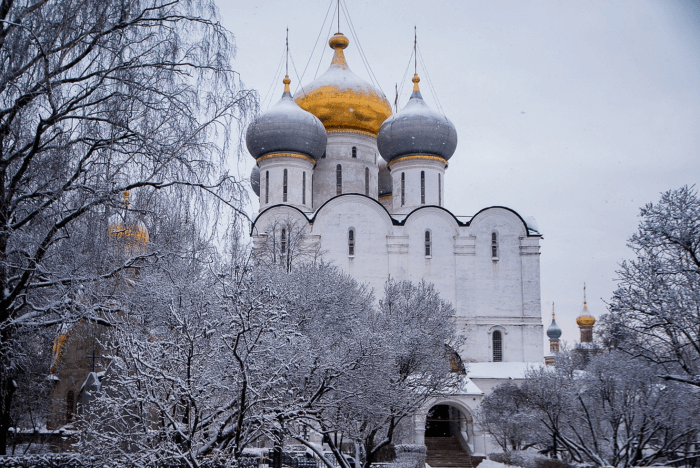 The following are the places where couples can organise a perfect romantic date which will be memorable in their lifetime;
• The Hermitage Garden
An open space area located on Karetny Ryad Street, in the central part of Moscow. It is often labelled by countless people as the perfect place for couples. The attractive and dazzling scenery and atmosphere throughout, make Hermitage Garden a perfect place no matter what weather season comes. Endowed with elegant sitting places under trees and beautiful cafes surrounding it, it would be a great choice for couples.
• Serebryany Bor Park
A perfect place with quiet, romantic and relaxed atmosphere and uniquely arranged in a way that is suited for lovers who want to spend romantic moments together. It is an airspace located north-west of Moscow. The surrounding natural habitat also provides a spectacular view. A perfect suggestion to spend quality time together.
• Vogue Café
Considered as one of the most fashionable destinations in Moscow. Situated on Kuznetsky Most Street, it is the perfect place for couples to enjoy their romance with delicious cuisines and beverages, romantic and pleasurable atmosphere.
• "Tree of love" on Luzhkov Bridge
The first place that lovers celebrate and declare their true and eternal love. The Luzhkov Bridge, commonly known as the 'Love Bridge', is surrounded by the Trees of Love, reminiscent of a real forest which creates a spectacular romantic atmosphere. If you happen to be in Moscow and want to declare your love, then this is the perfect place for you.
• Bulgakov House-Museum
It is located on Bolshaya Sadovaya St, near the Maya metro station. It is free of charge, an ideal place where lovers can meet and enjoy a relaxed and romantic moment and spectacular views as they are informed about the urban legends by the guides.
• Chaika pool
The perfect place for couples who crave for an unforgettable romantic date is the open air Chaika swimming pool. The pool has warm waters that are ideal especially during the winter. Make a point to visit Chaika Pool and get firsthand experience of its magic.
Summary
Moscow is known to have countless dating sites that offer the perfect romantic atmosphere in Russia. These are just but a few of the best romantic dating spots among many that will leave you in love. Don't miss out on taking your lover to one, if not all, of these romantic dating spots.