I love a good competition (especially the prizes part!) and when I heard about the new competition Monarch are currently running, I thought I'd share the details! Always worth entering – you never know when you might get lucky!
Monarch are looking for the best holiday picture – so if you're like me and have your camera surgically attached (no joke…) then this will be right up your street.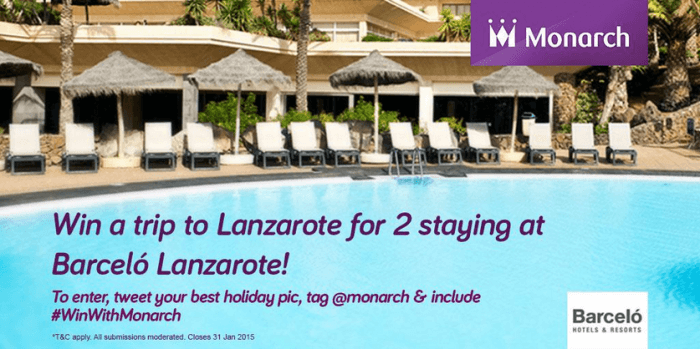 The prize is a trip to Lanzarote for two, which sounds like heaven right now.
You can enter this competition via Twitter or Instagram (Post your picture, tag @monarch and include #WinWithMonarch) so it's really simple too…. yay! More info and T&Cs here, and the competition closes on January 31st.
Here's the photo I've entered…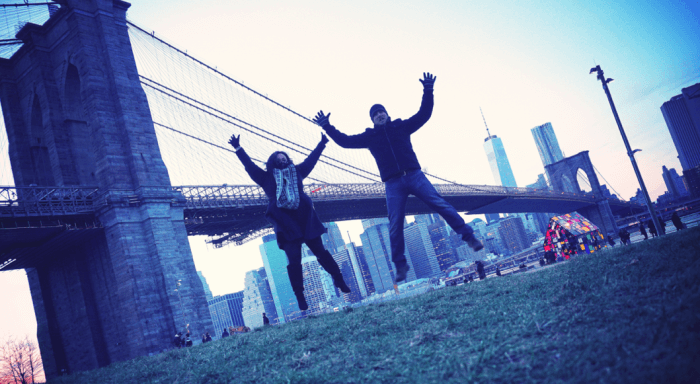 It's from our recent holiday to NYC, where Pad and I got engaged. I don't know why but this photo makes me smile so much. Maybe it's because of how silly we felt jumping up and down in the middle of Brooklyn Bridge Park, maybe it's because of how much I know we were laughing when we took it.
I'd set the camera up on timer about 10 feet away, and I had to keep running back and forth to see if we'd managed to capture it.  Just another typical self-timer moment! 😉
I just love it.
What photo will you be entering? x