Are you looking for the most romantic hotels in Las Vegas? Look no further!
Whilst most people may not know Las Vegas as the most romantic city in the world, but I love the city, and I think it's a fantastic getaway for couples!
My husband and I try to visit Las Vegas every year, and each time we arrive there are new things to see and do! Las Vegas might be better known for it's party-vibe, but actually, the city is also full of amazing date nights for couples too!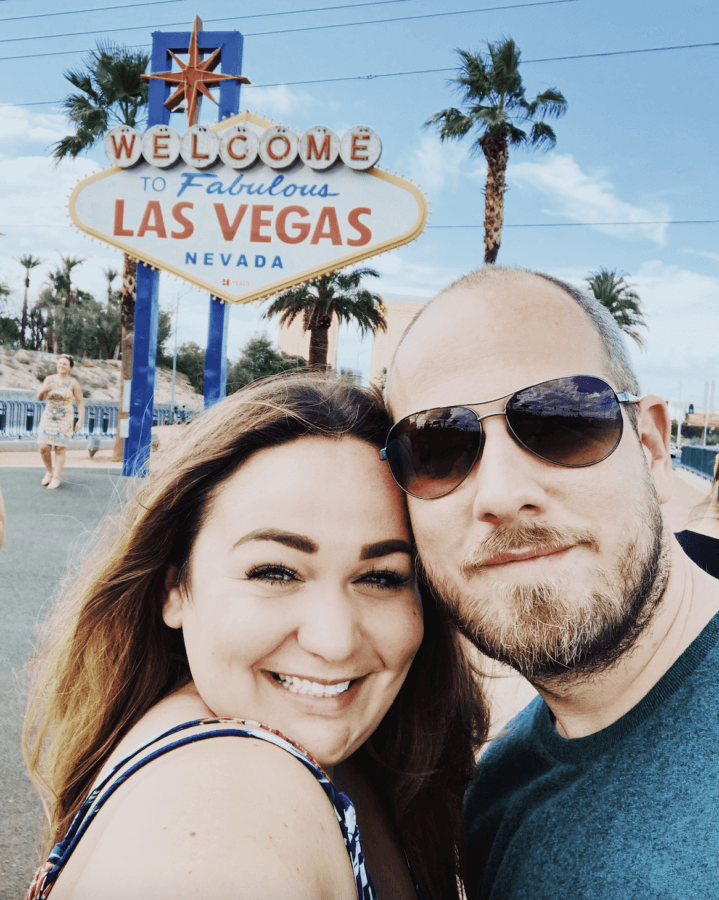 But if you're visiting the city for a romantic break – you probably also want to know which hotels are the most romantic!
Here's my personal list of the most romantic hotels in Las Vegas, from someone who has been to the city many times, and stopped in most of the hotels featured below!
---
How am I defining a hotel as romantic?
It's a good question! Because 'romantic' is subjective, and what's romantic to me, might not be romantic to you!
But, to make things clearer, the hotels in this meet a certain criteria.
The hotels on my list all offer the luxury and magic you'd expect from a fantastic romantic resort.
These are hotels that make you feel special.
Hotels with lovely little details, amazing staff, and beautiful decor.
I've also included hotels with scenic settings, or fantastic rooftops, or gardens. Because I think that's kind of romantic too!
---
Here's a Google Map of all the hotels featured on this list!
I thought a Google Map of all the hotels on my list would be really helpful, so I've created one for you! Here you can see the location of all the hotels, and where they are in relation to different attractions on the Strip.
---
The Aria Hotel, Las Vegas
My top choice for romantic hotel in Vegas, has to be The Aria.
Honestly, I think this is my favorite hotel on the Las Vegas Strip. It's modern, it's classy, it's luxurious, and I find that everything seems to run smoothly when we stop here.
Compared to a lot of the Strip hotels, this place feels very new, and I find the romance of this place is in it's luxury and modern-design.
The rooms are sleek, stylish, light and airy – all things that I appreciate when stopping in Las Vegas. And I know my husband does too!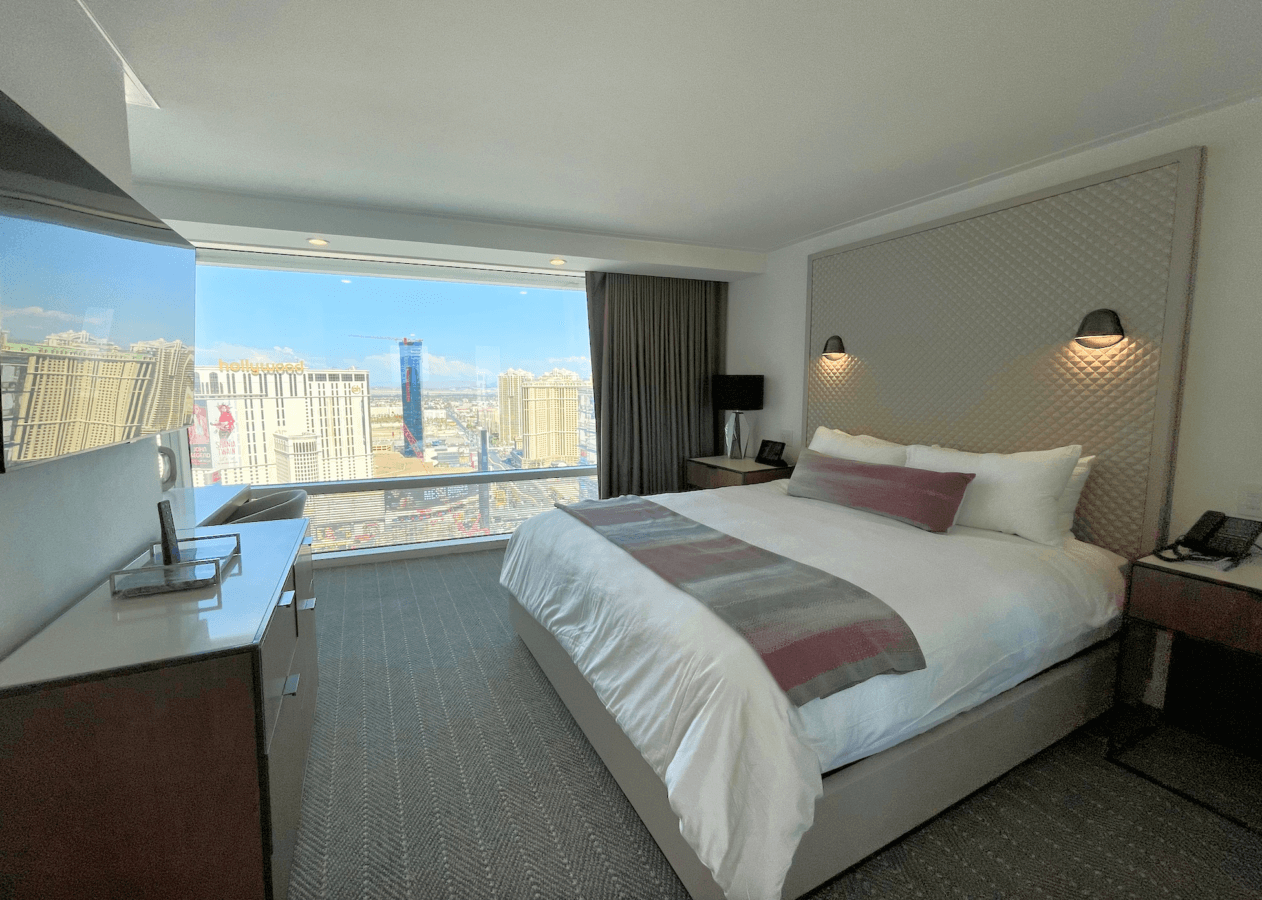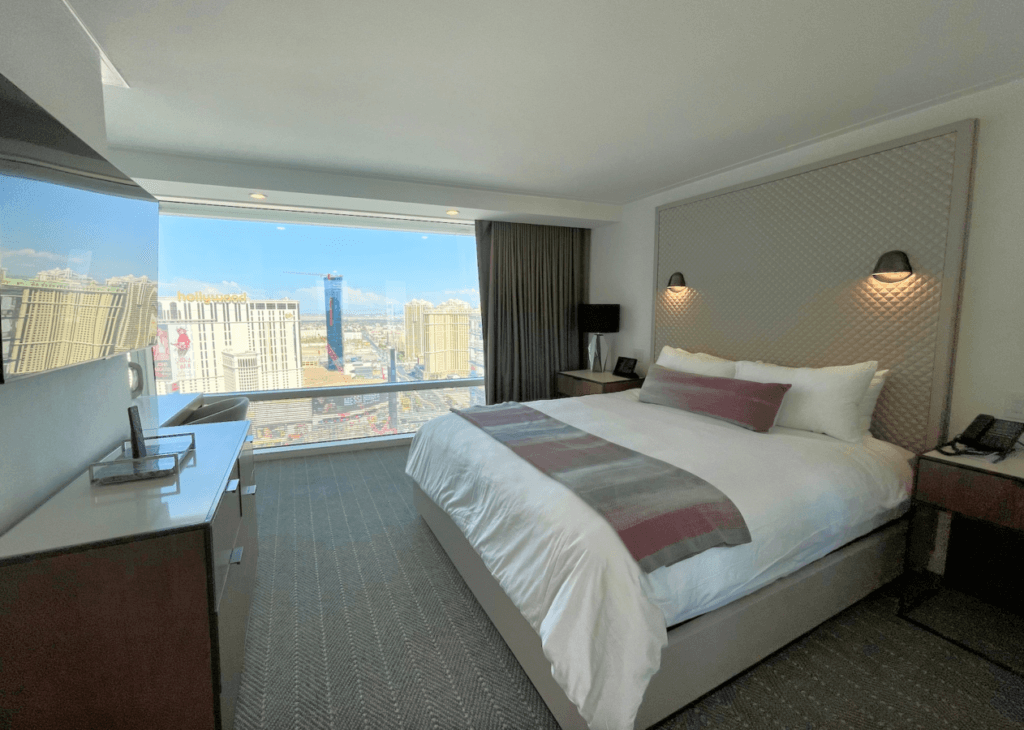 The whole place feels sleek and sophisticated (but not in a stuffy way), so it's perfect for any couples wanting to indulge in a little bit of romance, and luxury.
The suites at the Aria are also some of my favorites on the Strip, and offer that perfect balance between romance, and functionality.
For example, all the lights, curtains and electronics can be controlled from little iPads, a touch which I really appreciate.
Oh, and another thing! pool area is amazing at the Aria Hotel. I think the pool is one of the best (hands down), and the stress-free enjoyment of the pool and amenities definitely adds to the romance.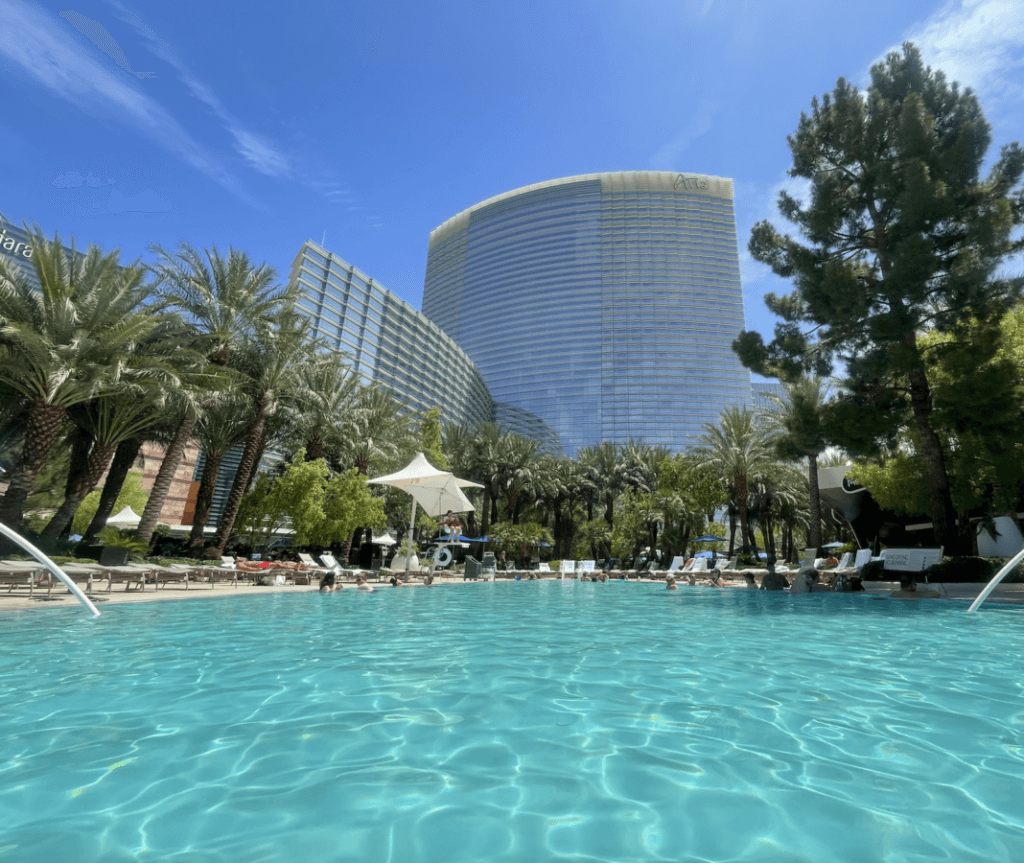 ---
The Wynn, Las Vegas
The Wynn is a beautiful hotel, and it's one of the most luxurious on the Las Vegas Strip.
There's something kind of 'fairytale' about The Wynn Hotel, which I think is why I think it feels so romantic and charming.
The decor in the hotel's lobby and casino areas are super artistic and luxurious, but also feel quaint and charming too. It's an ideal blend, and makes for a gorgeous romantic setting.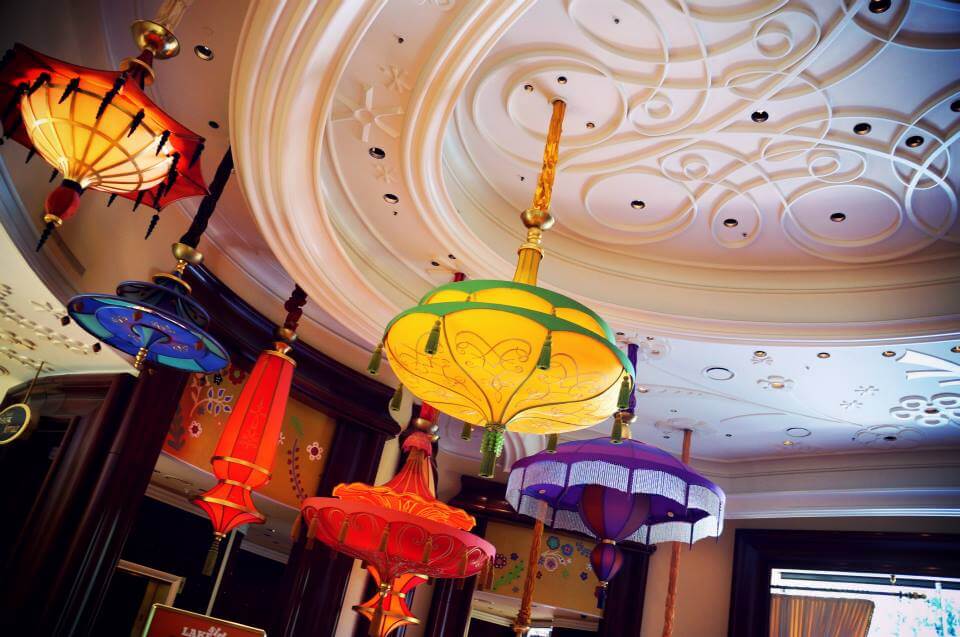 I also love the restaurants in the Wynn (my favorite steakhouse in the city is here), and I love the attention to detail in outdoor areas, and the hotel gardens.
For example, the hotel has a stunning lake (which many of the eateries look out onto) and waterfalls outdoors in the outside walkways.
There is also a stunning spa here, perfect for romantic spa days!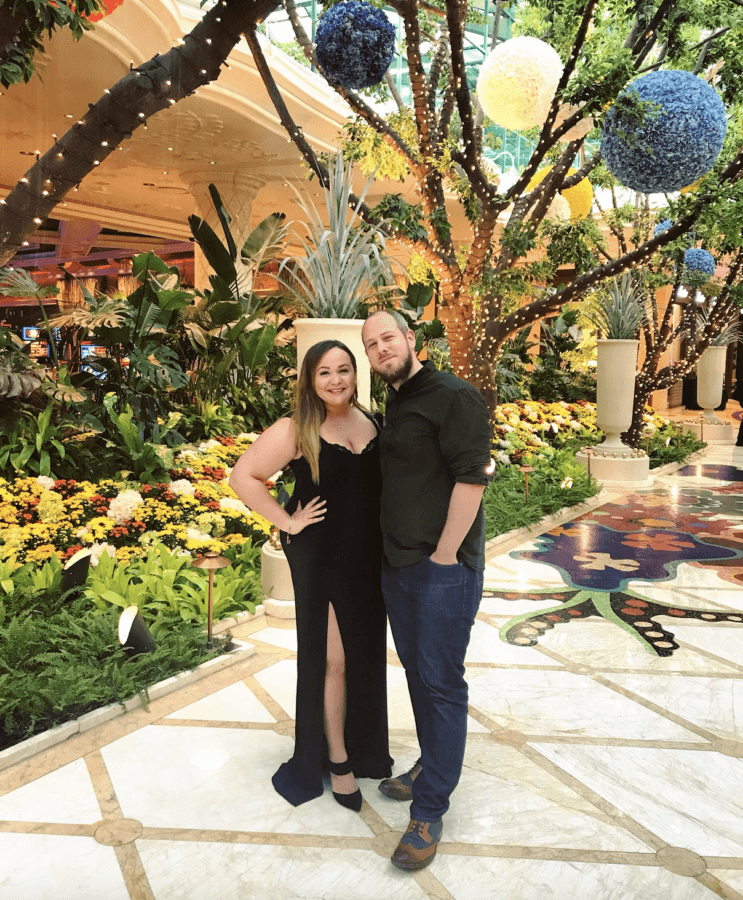 ---
The Cosmopolitan Hotel, Las Vegas
Address: 3708 Las Vegas Blvd S, Las Vegas, NV 89109, United States
Phone: +1 702-698-7000
Star rating: 5-star hotel
The Cosmopolitan is right in the heart of the strip, and it's uber glamorous and uber luxurious.
If you want the glitzy side of romance, then The Cosmopolitan is definitely for you. This place feels so stylish and so much fun.
This is probably my second favorite place to stop when I visit the city (The Aria being my first choice). And I love it because it feels luxurious, upmarket, stylish, and tailored towards couples and romance.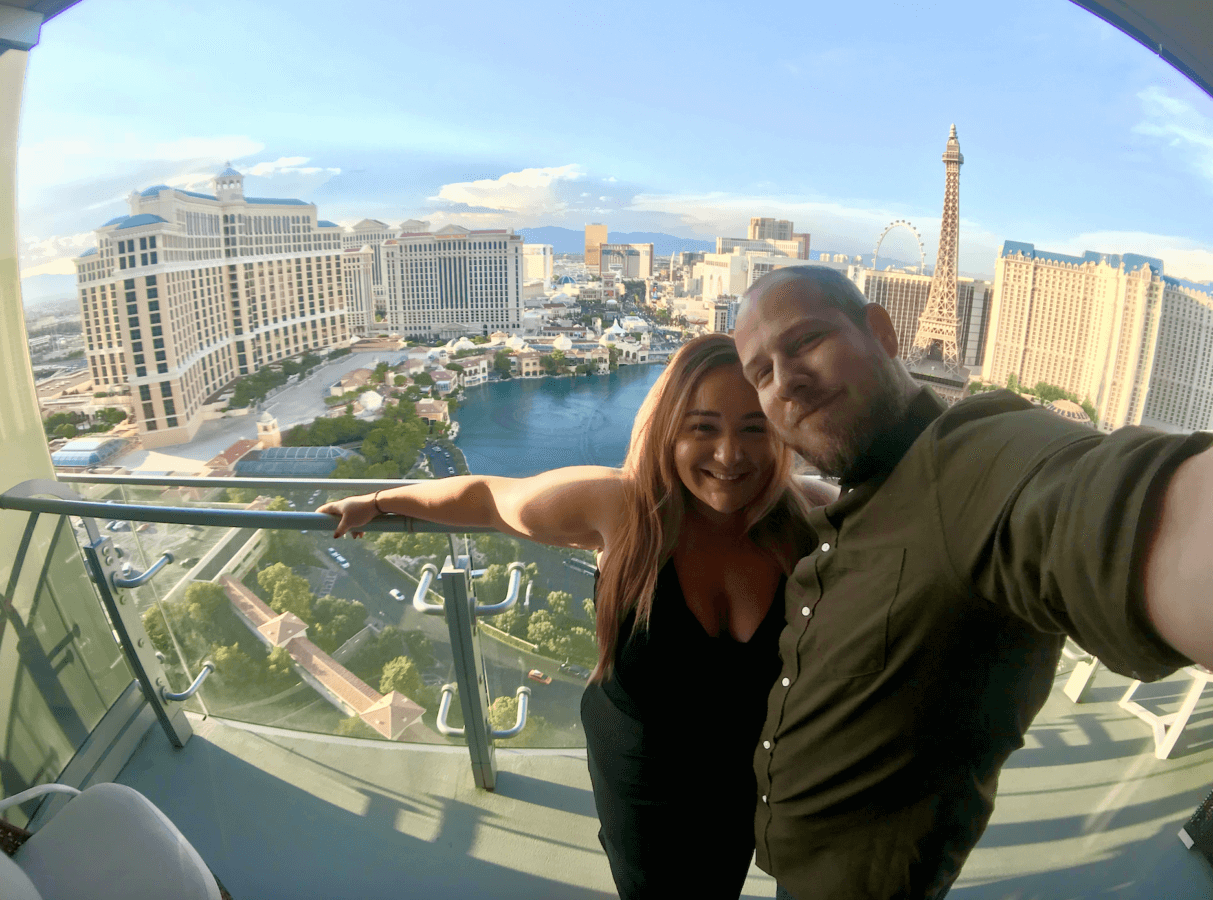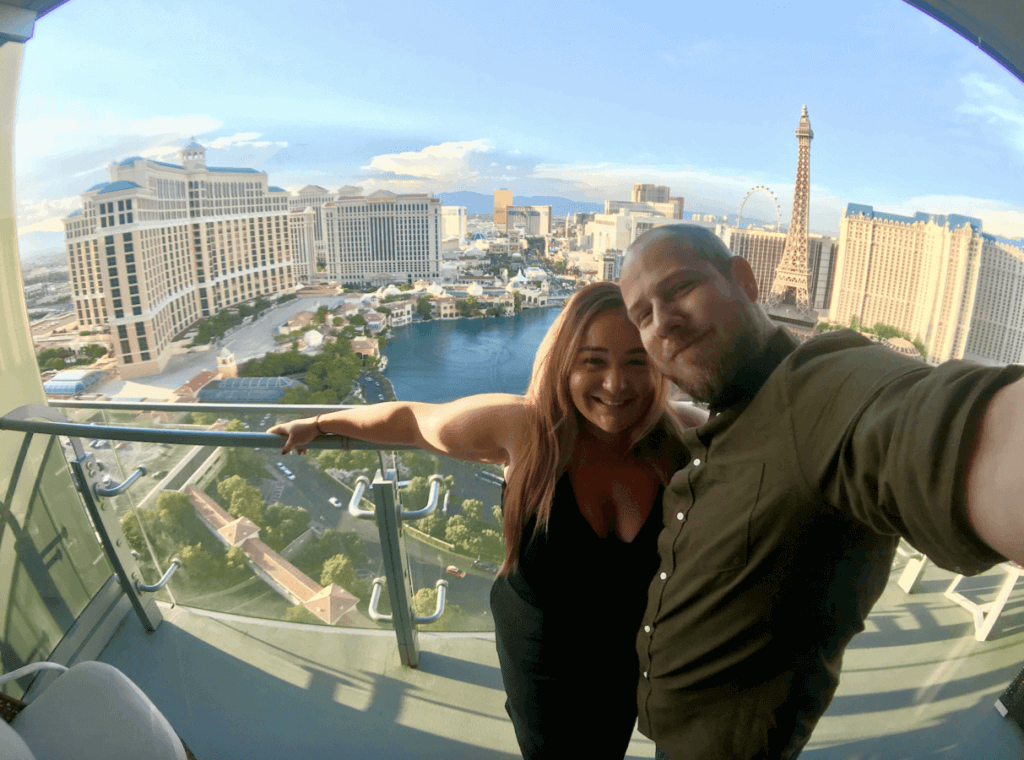 For example, you can also 'wow' your other half with incredible city views over The Bellagio (which the hotel balconies look right over). It's a perfect view to wake up to, and go to sleep admiring!
The balcony rooms cost a little more, but it's so worth it, and it really cements the romantic vibe. I absolutely love sitting on the balcony after a night out, soaking in the city views and watching the fountains.
They have some pretty phenomenal suites here too, and I've been lucky enough to stop in a few of them. The wrap-around balcony suite is truly mind-blowing, and absolutely oozes romance.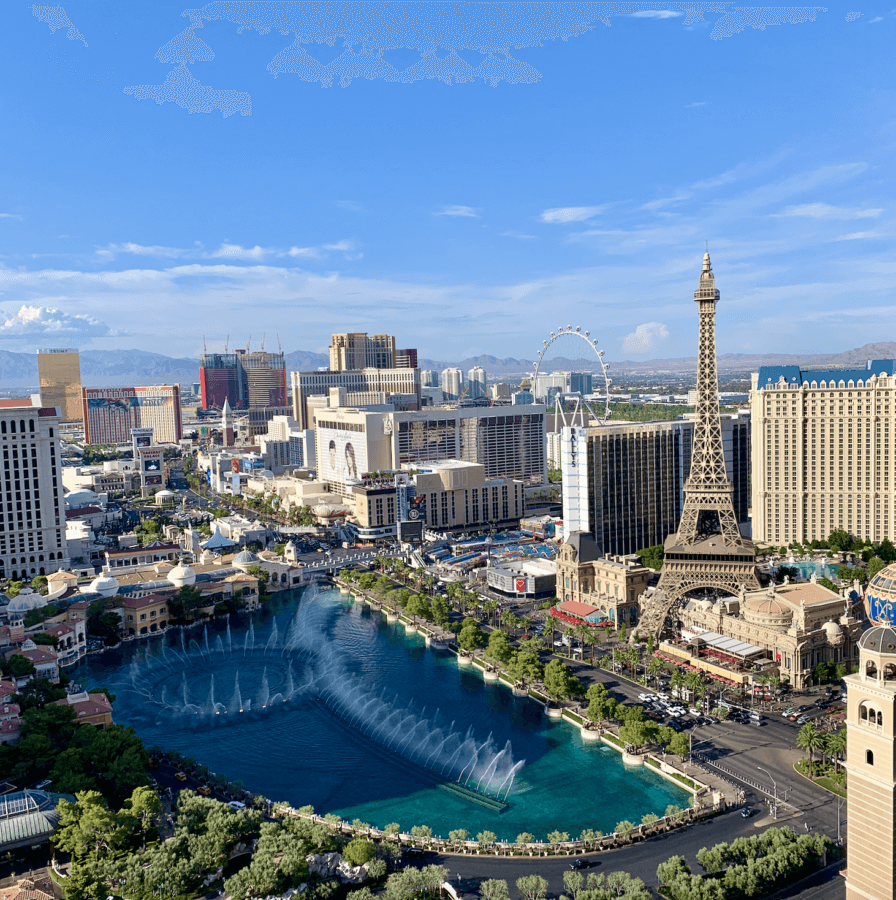 ---
The Bellagio Hotel, Las Vegas
The Bellagio is one of the city's most well-known romantic hotels, so I had to include it on this list. It's one of the 'classic' Vegas hotels, and people are really drawn to it, because it offers that opulent, luxurious, and typically 'Vegas' vibe.
The Bellagio is decorated in line with its Italian theme, so expect lots of classic decor and old-world European charm. I love walking around and exploring the Bellagio, it's quirky, traditional and charming.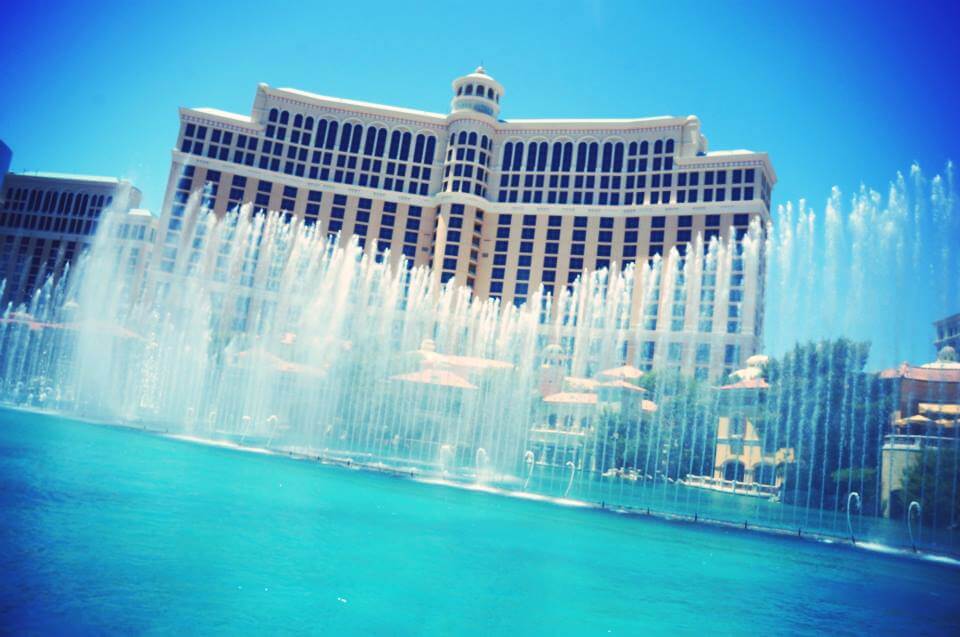 In the public areas like the casino, you'll find beautiful appointed bars and restaurants, and also their famous Conservatory – a floral masterpiece that's free to enjoy, and SUPER romantic.
The hotel itself is in a fantastic location and from suites you'll get an incredible view of their world-famous, iconic fountains from some of their rooms too – just another way to up the romance score.
Definitely opt for a suite if you're choosing this hotel as your romantic getaway option, because the suites offer that extra space and attention detail that really tip your trip into a luxurious escape.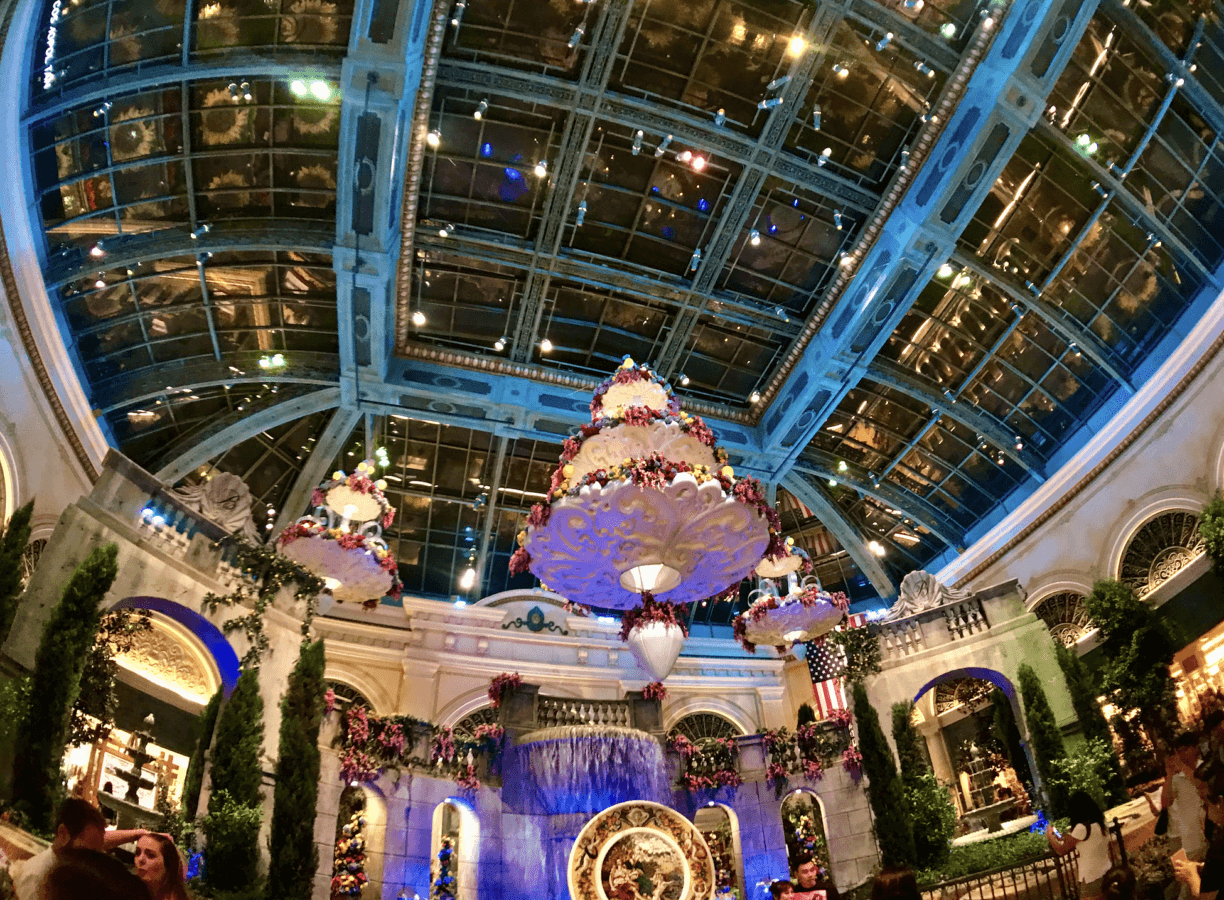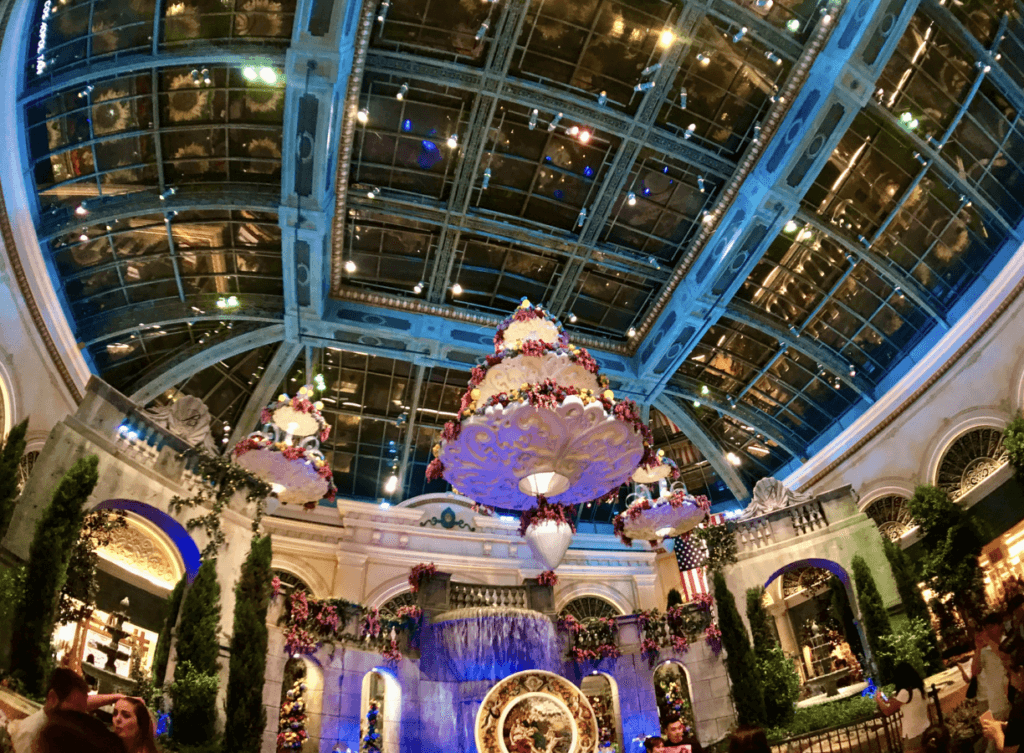 Another reason to love this hotel, are the views of the Paris Hotel. There's something kind of romantic and novelty, about waking up in Las Vegas with a view of the Eiffel Tower! It's certainly romantic to pretend you're in a hotel room in Paris instead!
In the photo below you'll see The Paris Hotel, as seen from the Bellagio!
---
Delano Hotel, Las Vegas
Address: 3940 S Las Vegas Blvd, Las Vegas, NV 89119, United States
Phone: +1 877-632-5400
Star rating: 5-star hotel
Set in a 43-story tower on the Mandalay Bay Resort complex, this high-end, all-suite hotel is the perfect mix of sophistication and luxury.
My husband and I stayed here for New Years Eve one year, and loved every second.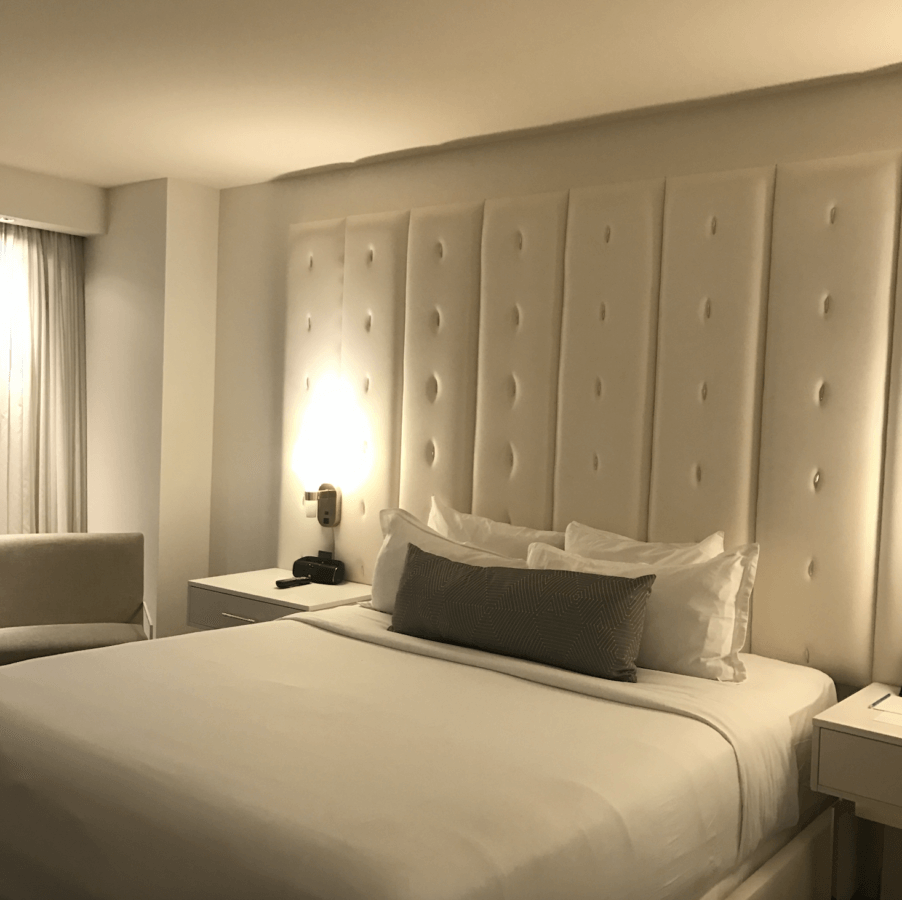 This place is slightly removed from the Mandalay Bay Resort, giving it a calmer and more romantic vibe – but it's still easily connected via a walkway, so the buzz and energy of the Strip is never more than 5 minutes away.
For couples seeking a dreamy and intimate escape, the Delano provides a sanctuary of elegance and opulence, making it the perfect choice for a romantic getaway.
Also, I loved the decor and the views. There were some amazing strip views from our suite, and the decor was neutral and sophisticated (with touches of romance-themed artwork).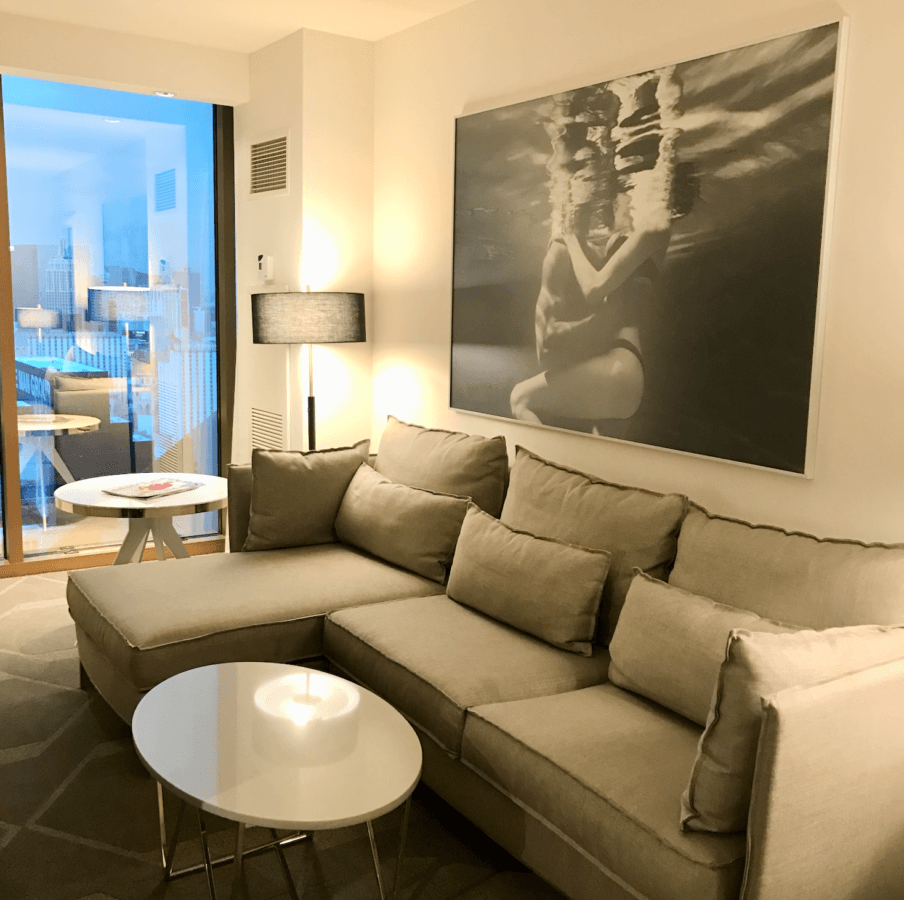 ---
---
The Signature At MGM Grand, Las Vegas
Address: 145 E Harmon Ave, Las Vegas, NV 89109, United States
Phone: +1 877-727-0007
Star rating: 4-star hotel
The Signature in Las Vegas is an exclusive group of rooms inside the MGM Grand, and it's a great choice if you're looking for ultimate romance within Las Vegas.
You may have seen these hotel rooms in movies – and they're very well known for being some of the top-rated rooms in the city. Which obviously gives them a well-deserved spot on this list of romantic hotels in Las Vegas.


Image credit: The Signature At MGM Grand, Las Vegas
The Signature at MGM Grand stands as a beacon of luxury and romance amidst the bustling excitement of Sin City.
This elegant, non-gaming hotel complex epitomizes a romantic retreat, offering couples a sanctuary of sophistication and intimacy.
Another one of the key elements that make The Signature so romantic is its exclusive and private nature. The hotel comprises three towers, each with its own private entrance and lobby.
This ensures a more intimate and personalized experience, away from the lively energy of the main MGM Grand complex.
Definitely an amazing pick for anyone wanting a romantic hideaway, with loads of amenities at their fingertips.
---
The Venetian Hotel
The Venetian is the first hotel I stopped at in Las Vegas, so I have a soft spot for this gorgeous property.
And oh boy, this is definitely one of the most romantic hotels in Las Vegas you can stop in!
As you've probably guessed, this hotel is themed after Venice, which is one of the most romantic cities in the world! So it figures this hotel would be magical and romantic too.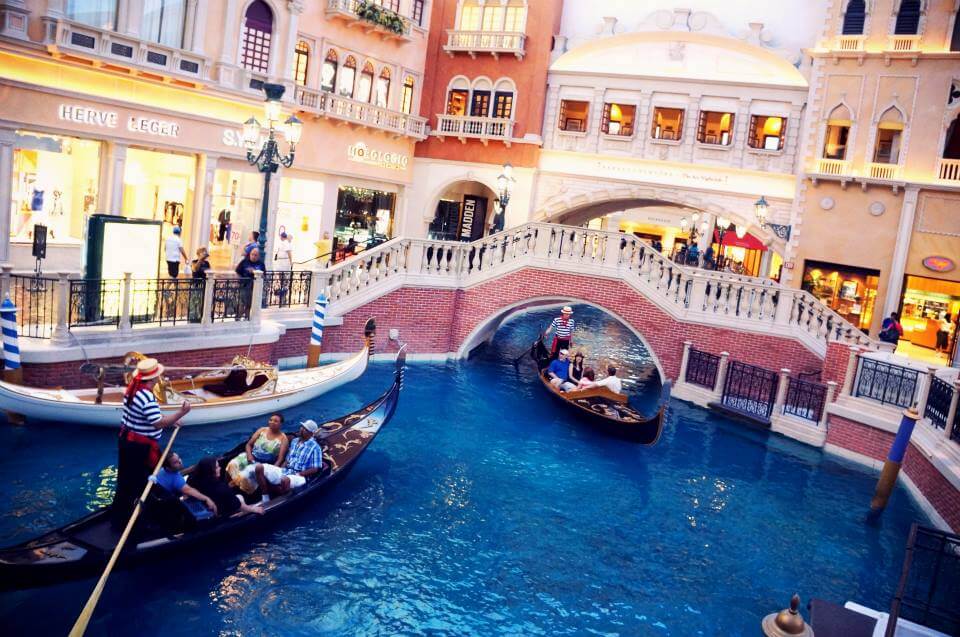 You'll find gorgeous classical art and decor in the public areas, but you'll also find the stunning gondolas and waterways weaving in and out of the hotel – which really score points for romance too.
One of the most romantic things you can do in Vegas is take a private gondola ride at the Venetian Hotel – it's magical!
I love the hotel suites here too, so if you get the chance to upgrade, you definitely should!
When we first stopped here, we upgraded to a one-bedroom suite and it was so beautiful. There were big double doors opening up to the bedroom, and an internal balcony, which looked from the bedroom to the living space.
The decor and design was so classically finished and felt so romantic too! It was the perfect place for us to stay.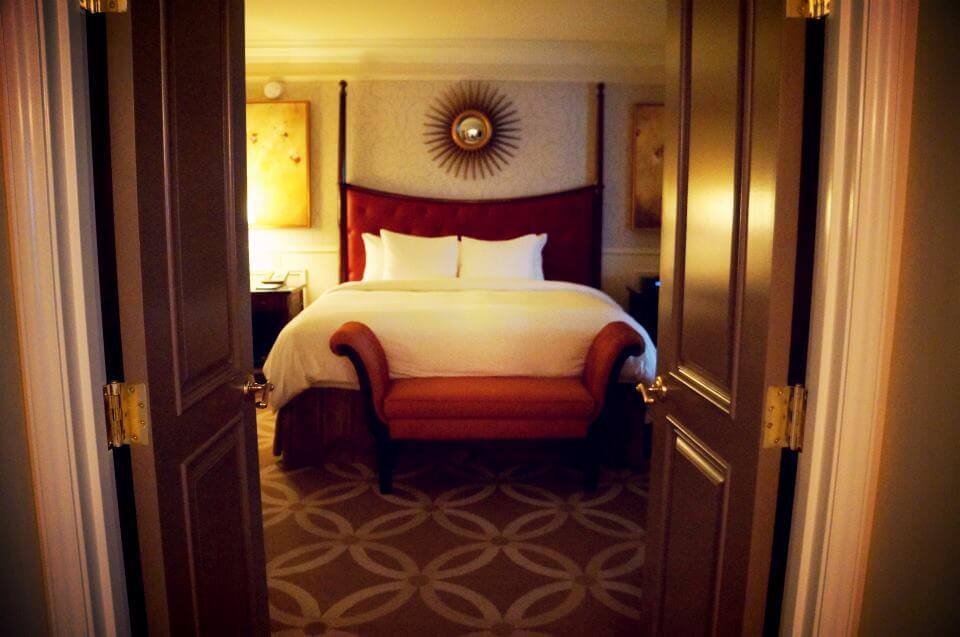 ---
Nobu Hotel, Caesars Palace, Las Vegas
Address: 3570 Las Vegas Blvd S, Las Vegas, NV 89109, United States
Phone: +1 800-727-4923
Star rating: 5-star hotel
Located in Caesars Palace (the famous hotel from The Hangover) the Nobu Hotel has sophisticated and exclusive suites that are the epitome in romance and luxury.
This hotel is really tucked away, any many people don't even realize this place exists!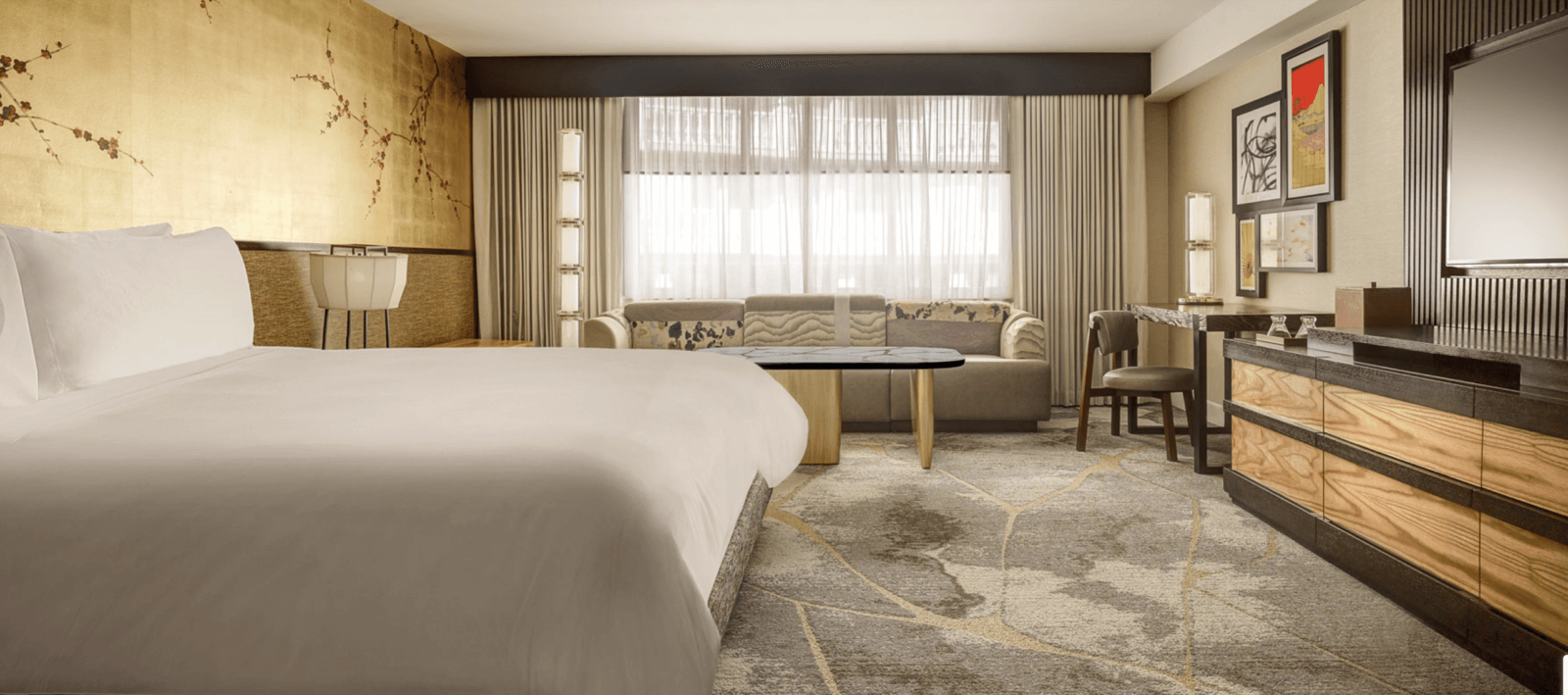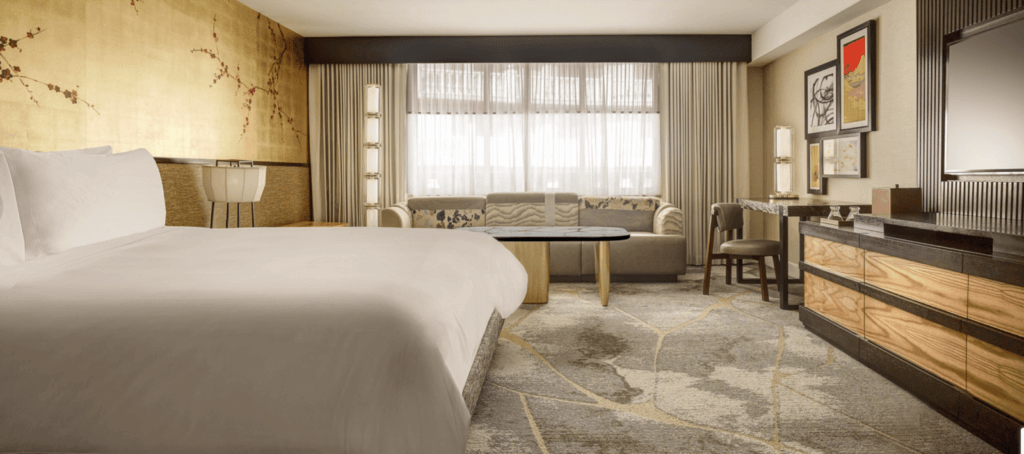 Image credit: https://www.nobuhotels.com/hotel-collection/las-vegas/
It's one of those most underrated and hidden romantic hotels in Las Vegas, but it's ideal for couples who like privacy and like to keep things low-key.
Another thing I love about this hotel is how unique the decor is. Obviously, with Nobu being Japanese, the hotel is also styled in a Japanese way, which I think has a really unique and stylish vibe.
---
Red Rock Casino Resort & Spa
The Red Rock Casino Resort & Spa isn't in the center of Las Vegas, but set out in the suburb of Summerlin.
However, if you're not too bothered about being in the chaos of the Strip – this might be a fantastic hotel choice for you.
From the moment you enter the lobby, you feel the romance, just take a look at the photo below!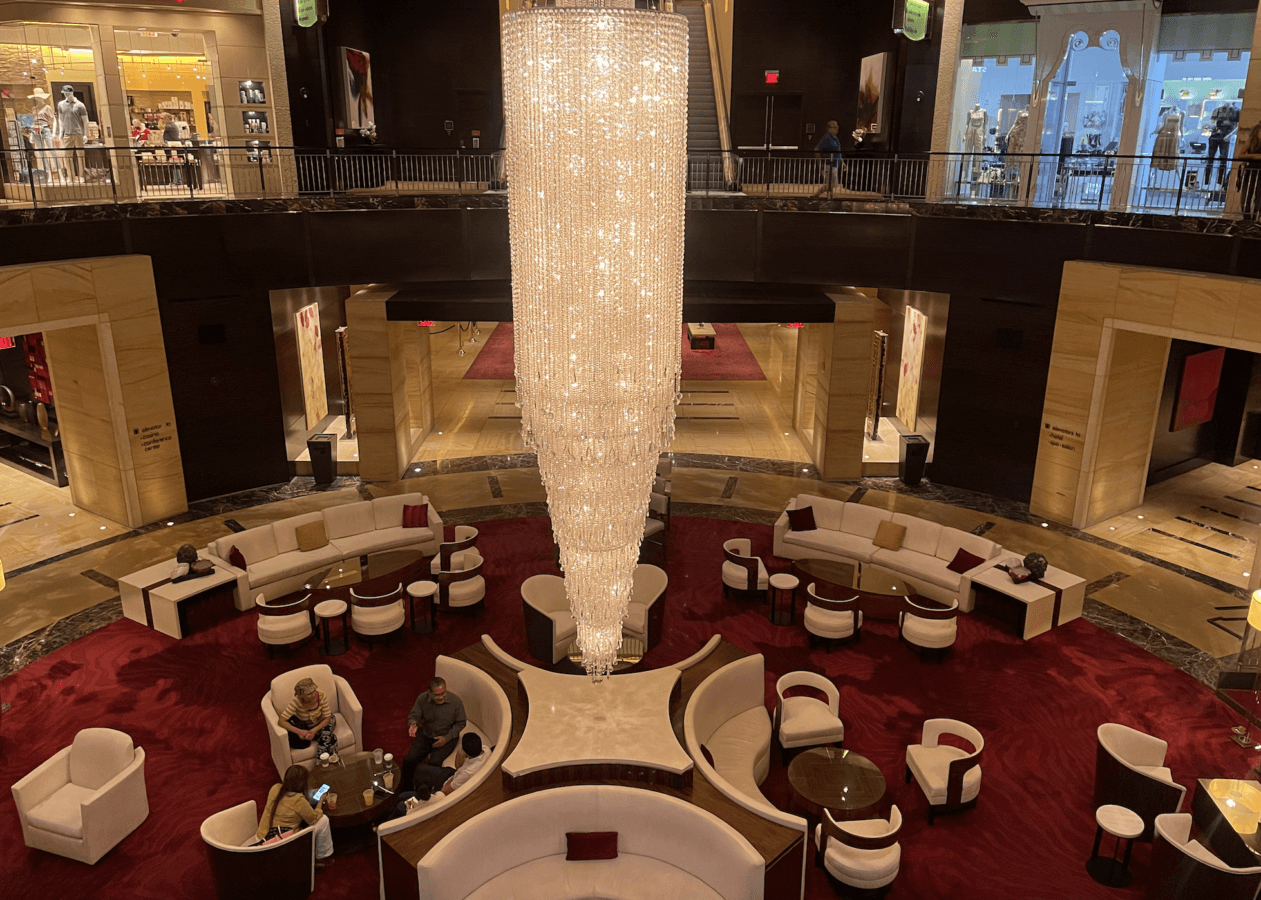 I always try and visit Red Rock Casino Resort & Spa at least once during my visits to Las Vegas, because i love the hotel's style, classic decor and amenities.
The Red Rock resort also boasts an array of beautiful pool areas, including private cabanas around an adults-only pool, which they call their 'Rouge Room Cabanas'. I always think private cabanas are super romantic, so this would be a perfect way to spend a romantic day in the resort.
I think this pool specifically, and these gorgeous cabanas might be one of the best pool experiences in Las Vegas – and being in an adults-only environment of pure luxury – is so very romantic!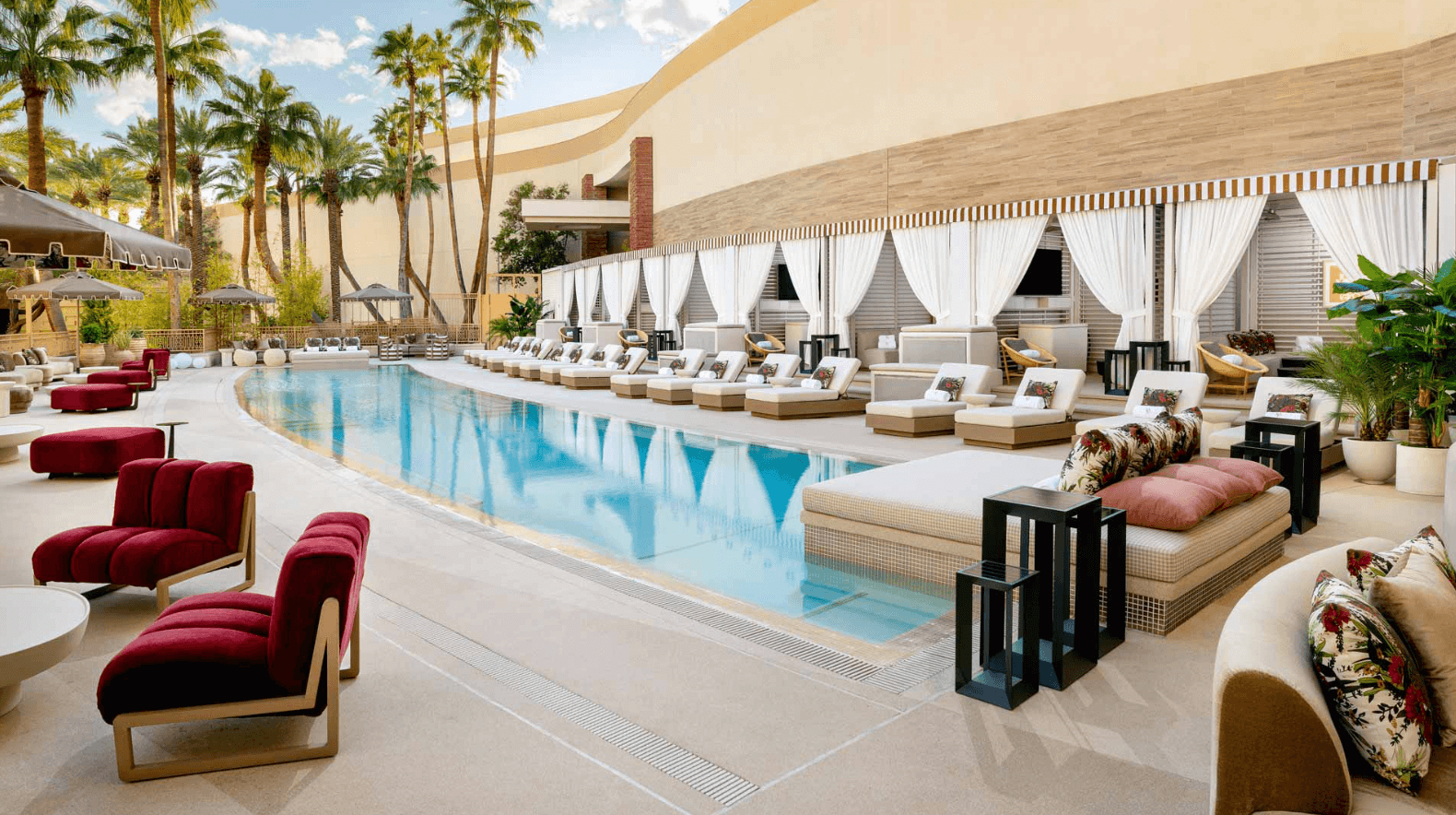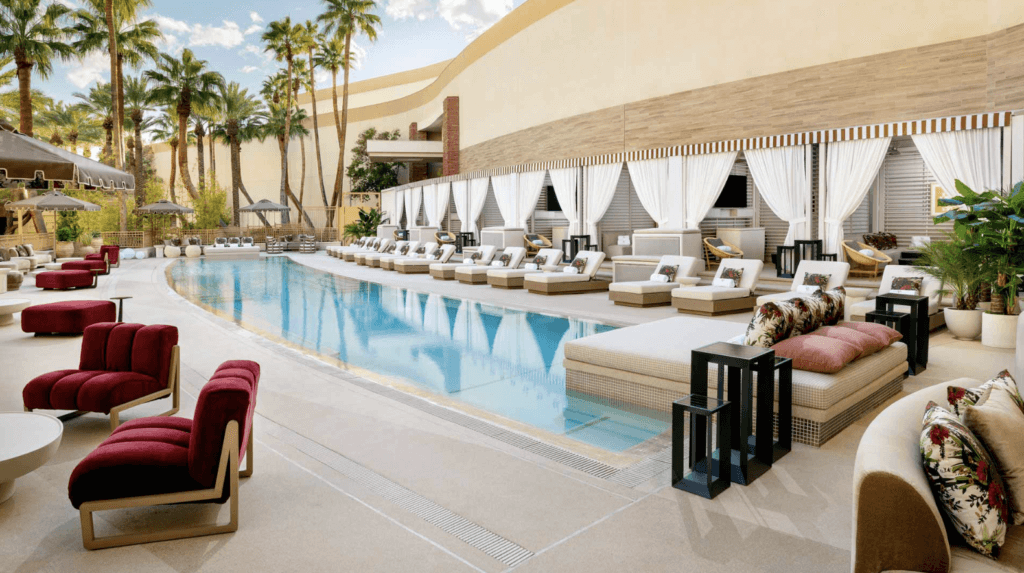 Image credit: https://www.redrockresort.com/
Being located a little further out, you've also got some truly stunning natural surroundings within a short drive. The mountain views are really romantic, especially when there's a storm over them!
With its picturesque surroundings, luxurious accommodations, and intimate amenities, the Red Rock offers the perfect setting for couples seeking a romantic retreat.
---
The Palazzo at The Venetian
Address: 3325 S Las Vegas Blvd, Las Vegas, NV 89109, United States
Phone: +1 702-607-7777
Star rating: 5-star hotel
Connected to The Venetian, The Palazzo offers spacious suites with romantic decor and top-notch amenities.
As an extension of The Venetian, The Palazzo exudes Italian-inspired charm and sophistication.
I find the rooms here a real draw, because they're really modern, simplistic and sleek – which i think feels really romantic, especially in a city as chaotic as Vegas.
The Palazzo is romantic for many of the same reasons as The Venetian, the classic decor, the European-influence, and the charming style.
Boasting an opulent atmosphere, luxurious accommodations, and an array of romantic amenities, The Palazzo sets the stage for an unforgettable romantic escape.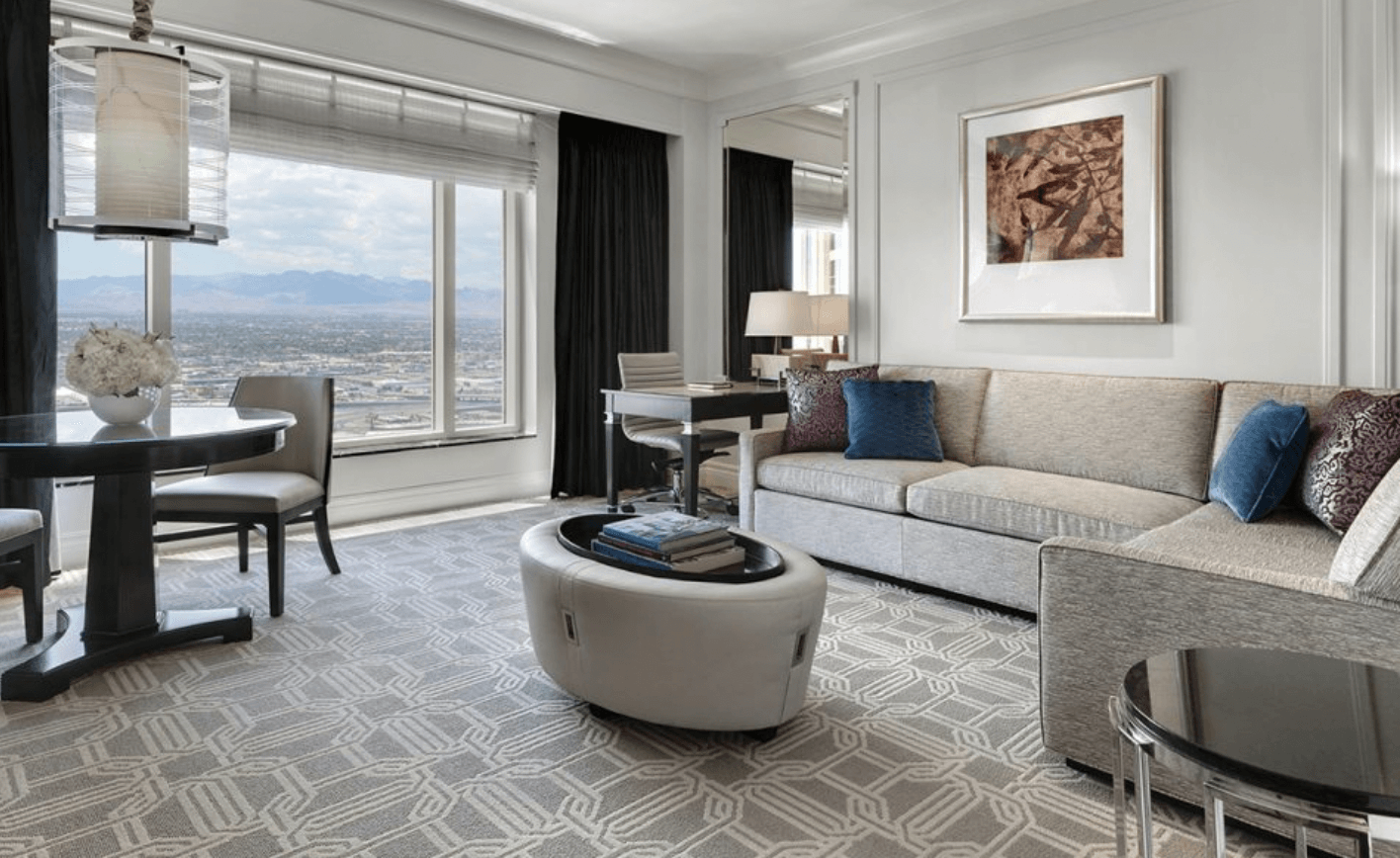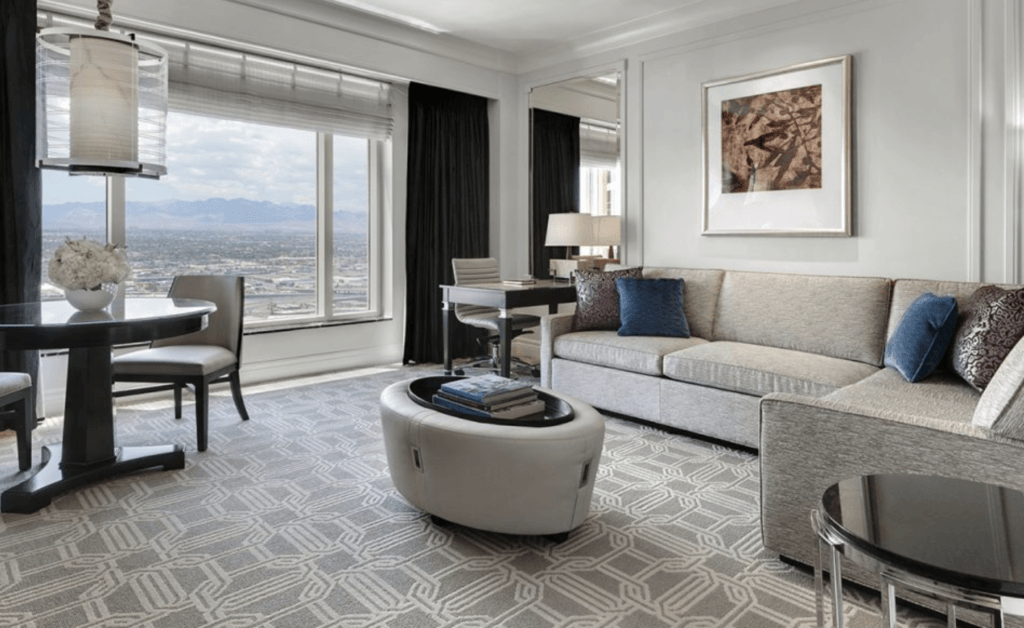 Image credit: https://www.venetianlasvegas.com/towers/the-palazzo.html
Couples can also embark on a culinary journey through The Palazzo's diverse dining options, of which there are plenty!
From fine dining experiences to casual eateries, there's a plethora of choices to suit every taste and occasion, enhancing the romantic experience with delightful flavors.
---
---
---