Are you looking for the ultimate list of things to do in Jenny Lake, Wyoming? Keep reading!
Located in Grand Teton National Park in the U.S. State of Wyoming, the stunning Jenny Lake was formed approximately 12,000 years ago by glaciers pushing rock debris. Though it may not sound overly exciting in terms of creation if you're not a physical geography buff, the place itself is undeniably exciting.
Considered the focal point of Grand Teton's National Park, it is home to numerous hiking trails, scenic boat rides and major climbing routes that must be seen to be believed.
As you might expect, many of the things to do in Jenny Lake mainly focus upon the area's natural beauty. So, you're going to want to bring your hiking boots, bikes, and sense of adventure to get the best out of this wonderful area.
If you're stuck on what to do and where to explore in Jenny Lake, then look no further, as we've rounded up some of the best activities in the area so that you don't have to. Here are my favourite things to do in Jenny Lake, Wyoming….
Hiking in Jenny Lake
The first thing that must be mentioned when discussing things to do in Jenny Lake, Wyoming must be the stunning hiking trails. With most hikes giving you unique views of the Tetons without being overly demanding, you're able to see the best of the area at any fitness level.
The glassy waters of the Snake River provide a great opportunity for wildlife spotting, and there are numerous must-do hikes that you should try and accomplish if you can.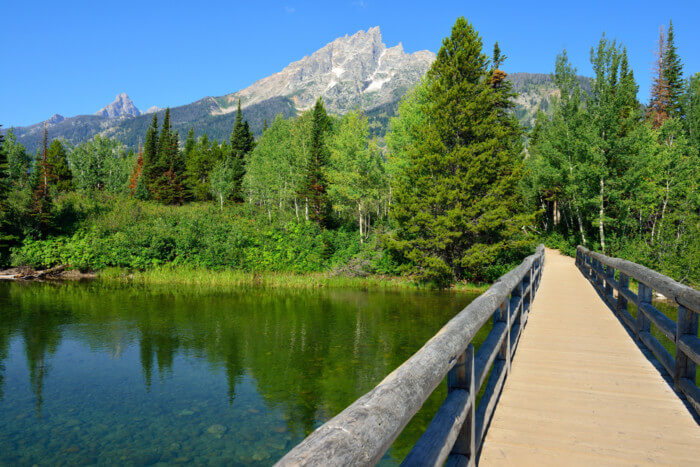 The Jenny, String and Leigh Lake trails are all popular choices for day hikers, and they all vary in length. If you're short on time, the 3.7-mile String Lake Trail may be your best bet. Alternatively, if you have a bit more time to spare, why not try the name-sake Jenny Lake trail? As you might expect, it loops the famous lake and gives you absolutely amazing views. In contrast, the Leigh Lake trail is an out-and-back hike that follows the eastern shore of the Leigh Lake. Hiking is definitely one of the main things to do in Jenny Lake, Wyoming.
Though these are the most popular trails, there are so many options for hikers in this area, so you're sure to find a trail that suits you perfectly.
Cycling in Jenny Lake
Next on my list of things to do in Jenny Lake, Wyoming, it's cycling!
Jenny Lake offers a great multi-use pathway for visitors that departs from South Jenny Lake and runs eight miles along the base of the Teton Range. Open to bikes and all other non-motorised transport, it's an excellent way to see the best of the lake without travelling on foot.
Boating on Jenny Lake
Boating is the next activity on my list of things to do in Jenny Lake, Wyoming. If you love a good boat trip, Jenny Lake is obviously an excellent choice for a leisurely chug along the water. You can rent a canoe or kayak from Jenny Lake Boating or launch your own boat to see the lake at your own pace.
Though sailboats and windsurfers aren't permitted on the lake (you'll need a vessel of less than 10 horsepower), you'll have plenty of options to coast across the water if you do your research. A great way to see the spectacular Mount Moran, this is the perfect day-trip idea that'll suit the whole family.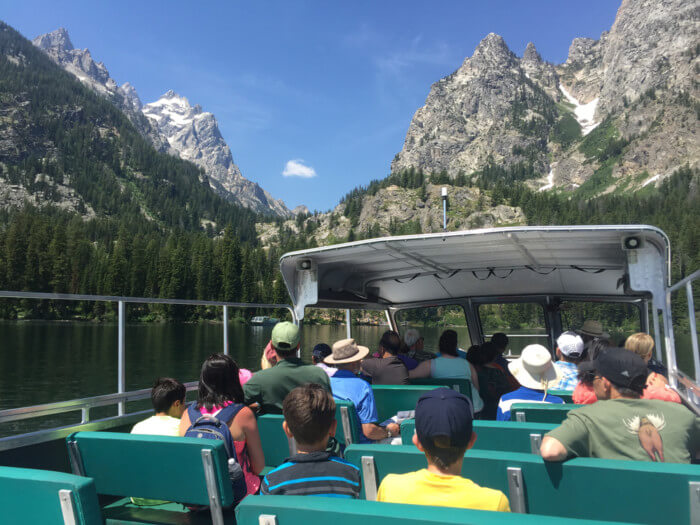 There's also a shuttle that runs across the lake should you not wish to fly solo. The Jenny Lake Shuttle runs roughly every 15 minutes from South Jenny Lake and carries you across the water to the Cascade Canyon trailhead. A great way to get across the lake whilst seeing the sights, it's a great option. If you love being on the water then this is a fantastic choice for things to do in Jenny Lake, Wyoming.
Fishing on Jenny Lake
If you love to catch a fish or two, why not take a boat out on the lake for some light fishing? Cottonwood creek downstream of the Exum Bridge is open to fishing August 1st through October 31st. You'll just need to purchase a Wyoming fishing license beforehand and you'll be good to go!
If you love fishing, then fishing on Jenny Lake is one of the best things to do in Jenny Lake, Wyoming!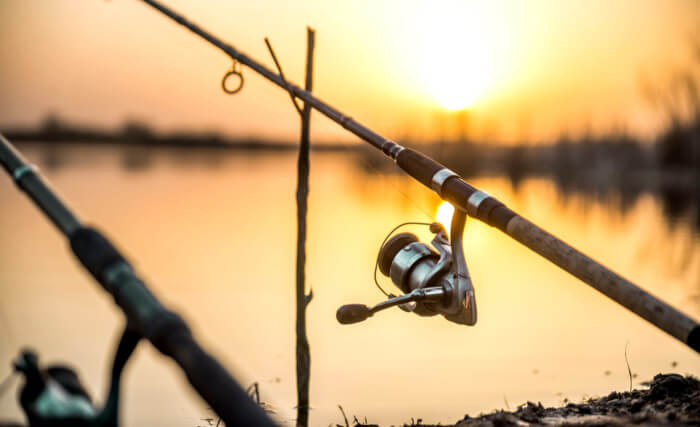 Scenic Drives around Jenny Lake
One of the best things to do around Jenny Lake is to take a drive. Driving through the National Park provides amazing views at every turn and there are two notable scenic drives that visitors tend to rave about (the Jenny Lake scenic loop and the Signal Mountain Summit Road).
To reach the scenic loop, simply follow the Teton Park Road north from South Jenny Lake Junction and turn left to enjoy a scenic drive back to the Teton Park Road. You'll get some stunning views, that's for sure.
If you're looking for the summit of signal mountain, simply continue along Teton Park Road nine miles from South Jenny Lake and turn right on the Signal Mountain Road. Driving is a great way to see the surroundings, so of course this made my list of things to do in Jenny Lake, Wyoming.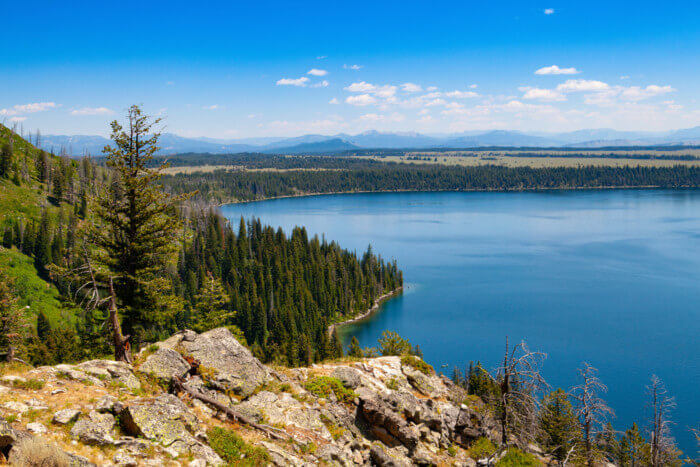 Phelps Lake
Phelps Lake is a stunning blue alpine lake that gives stunning views of Death Canyon and the Teton Range. A must-see for visitors, make sure that you take one of the trails listed above for a cracking view of this natural wonder.
The Lake Creek Trail and the Woodland Trail form a loop, so it's a good idea to take the Lake Creek up to the lake and the Woodland back to give you the most extensive views. A beautiful option for things to do in Jenny Lake, Wyoming.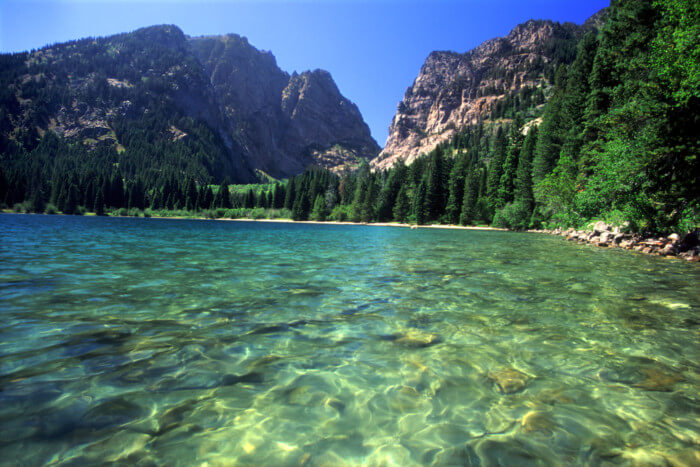 Hidden Falls
A powerful waterfall that's surrounded by trees, this area can be accessed by a trail that circles Jenny Lake. Should you wish to access it without walking, just hop on the shuttle boat across Jenny Lake for amazing views of the area.
Be aware that crowds around the waterfall can sometimes get overwhelming, so it's worth planning your time accordingly so that you're not rushed when trying to get a glimpse of the falls. This is definitely one of the top things to do in Jenny Lake, Wyoming.
Camping around Jenny Lake
As the park campgrounds don't accept reservations, make sure that you arrive early to secure the perfect site. The Jenny Lake Campground is a quiet escape but often fills at the crack of dawn.
If you're not ready to beat the early birds, the Signal Mountain Campground has space for tents and RVs and tends to fill up by noon which gives you slightly more leeway. With these campgrounds providing a great escape for outdoorsy types, the whole family are sure to love it.
Jenny Lake Trail
A really beautiful hiking trail around the lake that is beautiful and full of amazing views. This trail is one of the best ways to explore what the Grand Teton National park has to offer, and there are so many photo opportunities available too! A great option for things to do in Jenny Lake for those who love the great outdoors!
Jenny Lake Overlook
If you're wanting to visit somewhere around Jenny Lake that offers up incredible views and a beautiful scenic outlook, this is it. The Jenny Lake Overlook is simply stunning. No trip to Jenny Lake would be complete without visiting the Jenny Lake Overlook.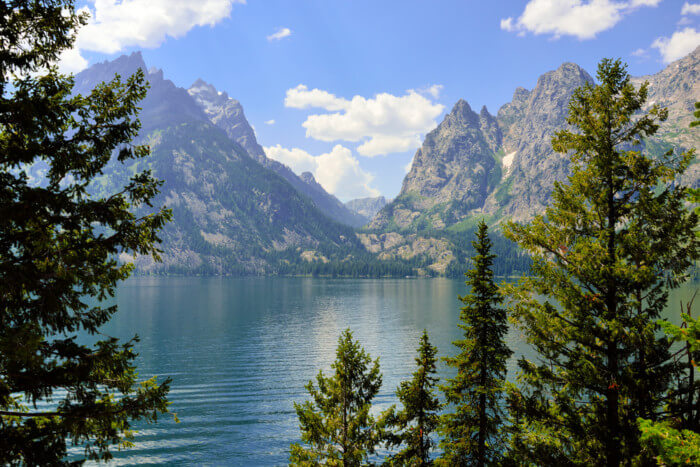 Snake River
And last on my list of things to do in Jenny Lake, Wyoming it's Snake River! Snake River is a really beautiful river located a short distance from Jenny Lake. Snake River is one of the most major rivers in the USA, and it's definitely a sight to behold.
I hope this list of things to do in Jenny Lake has been helpful!
Jenny Lake is a truly stunning spot, and well worth a visit if you're exploring Wyoming. Whether you want to hike around the area in its entirety or are just looking to take a boat out onto its glistening waters, Jenny Lake is a fantastic family spot to soak up all that nature has to offer!