---
If you're looking for east coast vacation spots and inspiration, then hopefully this blog post will give you plenty of ideas!
If you're planning a vacation on the east coast, then look no further! This blog post is full of lots of great ideas for east coast vacation spots, from beachside breaks to city sightseeing! The east coast is full of so many hidden gems, and hopefully you can discover some of them in this list of east coast vacation spots.
---
New York City – perfect for sightseeing
I couldn't write a list about east coast vacation spots without mentioning New York City. NYC is the ideal city break on the east coast, it's the city that never sleeps and there is so much to do there. Whether you stop for one night, or 3, you'll be able to cram loads of great activities in.
Another things I love about visiting NYC is that there are lots of free things to do in the city, so whilst the hotel may cost a little more than the other locations on this list, you don't necessarily have to spend loads of money when you arrive.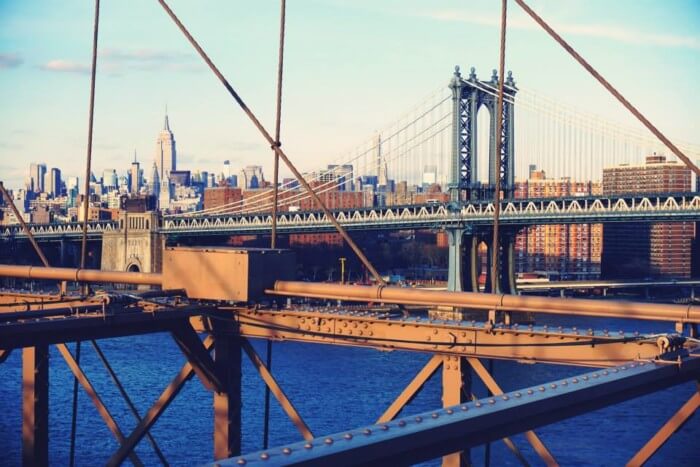 ---
Watkins Glen – perfect for hiking
Next on my list of east coast vacation spots, it's Watkin's Glen.
Watkins Glen is a few hours from NYC and it's in the beautiful New York State area, famed for it's stunning natural surroundings, landscapes and lakes. The Watkins Glen National Park is especially beautiful, and it's a really popular destination for hikers, because the national park is really big and has several hiking trails.
There's also the scenic lakeside town, the lake itself (full of water sports and activities) and the restaurant scene. In the summer time, this place is an ideal weekend away on the east coast.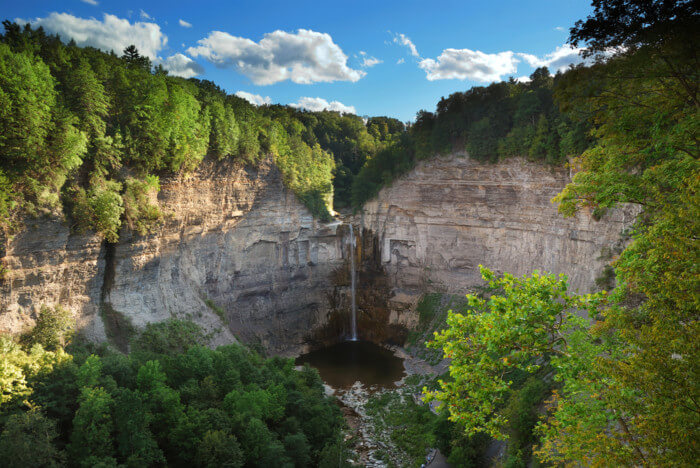 ---
Providence (RI) – perfect for romance
Providence is my next suggestion for east coast vacation spots. Providence is the capital city of Rhode Island, and it's a really great weekend break idea on the east coast if you want a mix of city sight seeing, and romance. It's great for a quieter city break, and it's a city filled with art, culture, beautiful parks and museums to explore.
There's also a river running through Providence, which makes it perfect for starlit walks alongside the embankment in the evening times. There's plenty to do here, and it's a lovely city to explore during a weekend away on the east coast.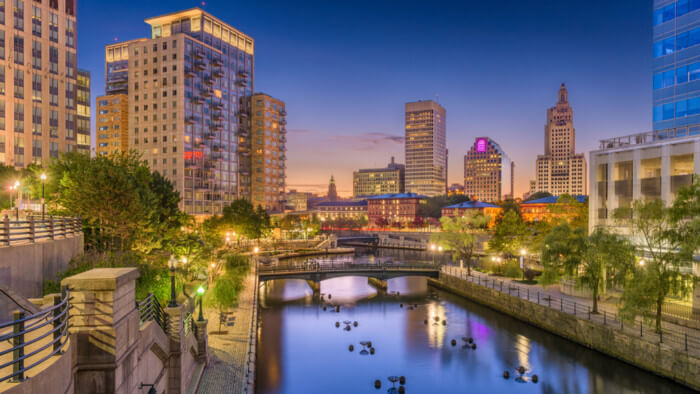 ---
Atlantic City – perfect for nightlife and gambling
Next on my list of east coast weekend getaways, it's Atlantic City. OK, Atlantic City might not be the most romantic or charming getaway location – but you want a weekend of bars, nightlife, drinking and gambling – then this is a great choice. Sometimes you just want to let your hair down (but you don't fancy the long haul flight to Vegas) and Atlantic City is a great choice for those weekends!
Yes, it's not the most sophisticated of east coast vacation spots, but it does deliver on fun, that's for sure!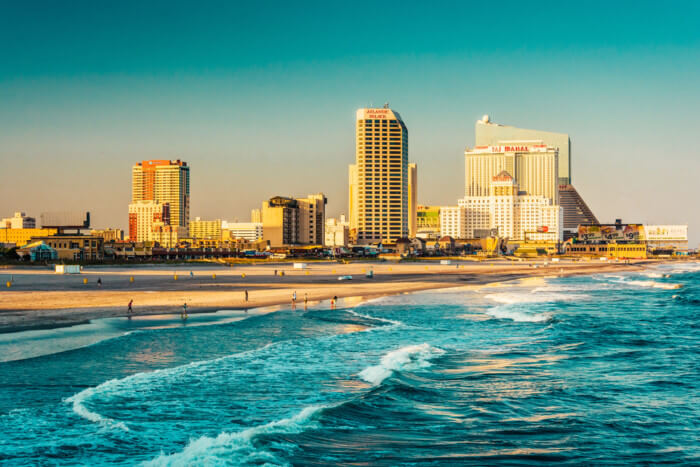 ---
Cold Spring – perfect for unwinding
Cold Spring is another location in up-state New York, famous for it's beautiful scenery and landscapes so it makes a perfect east coast vacation spot. One things I love about Cold Spring though, is the community and the atmosphere in the town itself.
The main street of Cold Spring is lined with gorgeous little boutiques and coffee shops, and it's a perfect place to just take it easy, unwind and relax. There's lots of hiking to enjoy too, plenty of shopping and even a lake if you're into water sports. It's a perfect small-town weekend away on the east coast.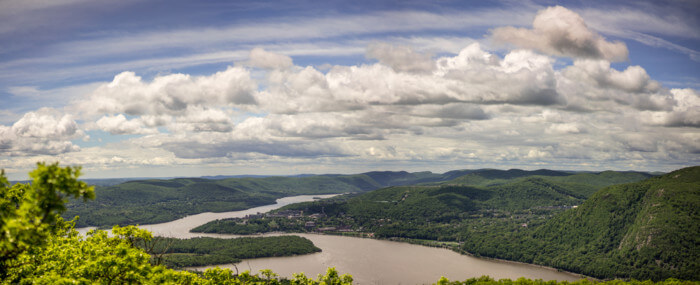 ---
Shenandoah National Park – perfect for adventure
Next on my list of east coast vacation spots, it's the Shenandoah National Park. This world-famous national park is best known for Skyline Drive, a 105-mile (169 km) road that has stunning views and runs the entire length of the park. If you love driving, and you fancy yourself a mini road trip with some beautiful scenery – then this is the weekend getaway on the east coast for you!
There are lots of hotels, spas and campsites situated around the park too – which for me makes it a great option for east coast vacation spots.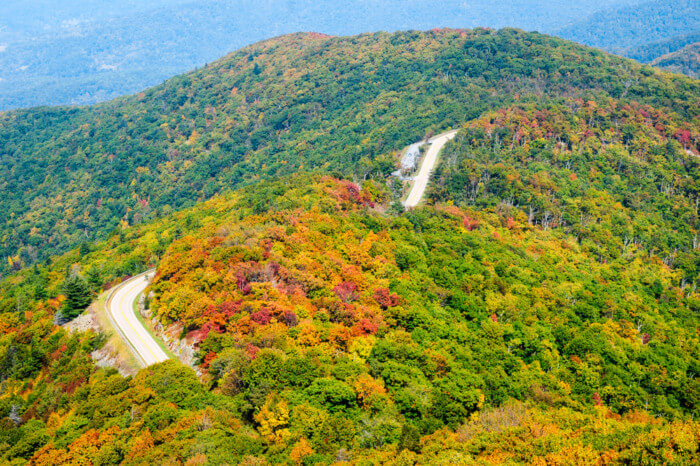 ---
Bald Head Island – perfect for seclusion
Bald Head Island is one of the most secluded and beautiful east coast vacation spots on this list. It's a little island with vacation accommodation on, and plenty of things to do for families and couples alike. One of the things I love most about Bald Head Island is how removed it feels from 'normal life'. You really feel like you're on vacation here, and that's always welcomed in my book!
From the pristine beaches, amazing weather, stunning beach houses and glistening lakes, I think you'd struggle to find a nicer east coast vacation spot than here.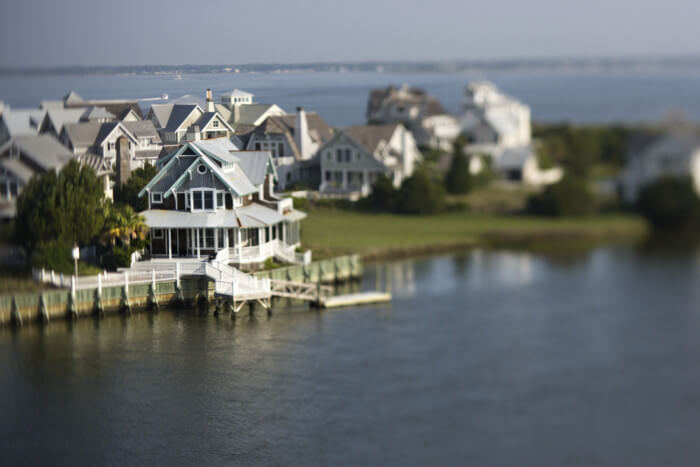 ---
The Hamptons – perfect for a luxury getaway
How could I write a list about east coast vacation spots and not mention The Hamptons? The Hamptons are the go-to east coast vacation spot for most New Yorkers, as it's only a few hours drive from the city and pretty easy to reach.
The Hamptons are a series of stunning beaches and beach towns, all scattered along the east coast. There are lots of different accommodation options here (from beach houses to spa hotels) so there's plenty to choose from too. If you want beachside luxury – this is the place for you.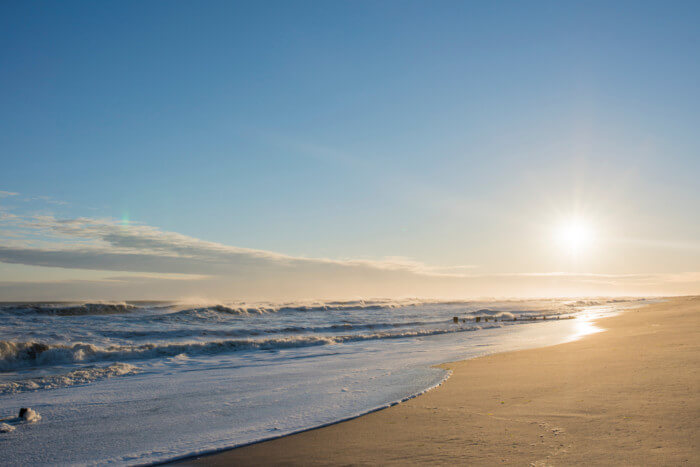 ---
Newport – perfect for beach lovers
Newport in Rhode Island is a classic beach resort and beach town. It's a really popular choice int he spring and summer, because of how much there is to do there, and also how scenic and lovely all the nearby landscapes and scenery is. The 3.5-mile-long Cliff Walk is a great option for things to do in Newport when you've had enough of the beach – but that's unlikely because the beach is incredible!
You'll find cute boutiques here, good shopping, lots of seafood restaurants and a nice nightlife too. There lots of reasons why Newport makes for a fantastic east coast vacation spot.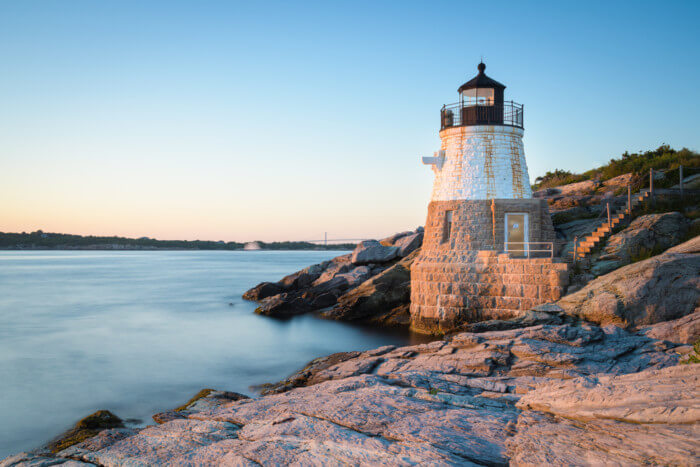 ---
Rockport – perfect for water sports
Rockport in Massachusetts is a beautiful little seaside town with plenty of things to do both on land and at sea.
As our header above suggests, there's loads to do here on the water, from water sports and boating and sailing to fishing too. But the town itself has lots on offer for those who love dining out and seafood! It's a great option for east coast vacation spots!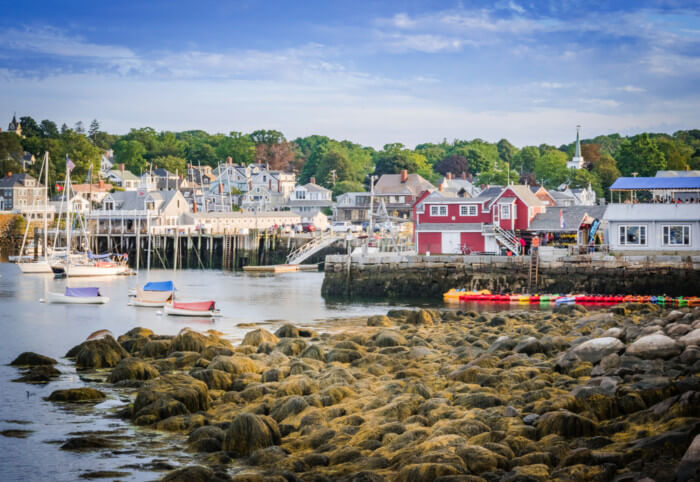 ---
Myrtle Beach – perfect for families
Myrtle Beach is a really long stretch of beach located in South Carolina. It's one of those classic family beach destinations, with tons of activities, great weather, and plenty of things to do. There's amusement arcades, restaurants, funfairs, great days out, even golf courses and swimming pools and fancy hotels.
It's a great choice if you want to find an east coast vacation spot that tailors to everyone, that everyone will love. You could quite easily spend a week or longer here because there's so much on offer. Oh and did we mention how amazing the beaches are? Because they're beautiful!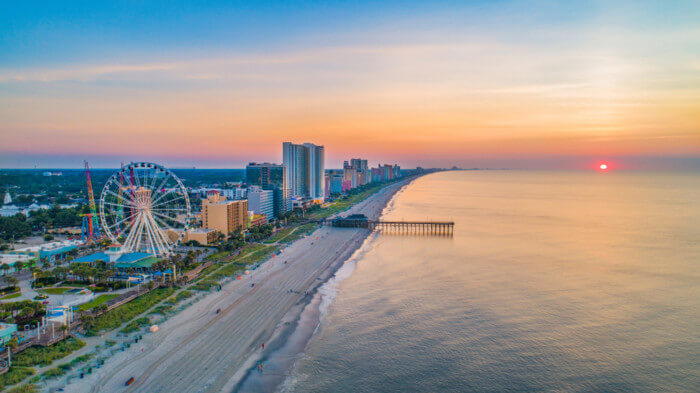 ---
Cooperstown – perfect for baseball fans
Last on my list of east coast vacation spots it's Cooperstown. Cooperstown is a great choice for people who love their baseball, as it's the home to the National Baseball hall of fame – as well as loads of other baseball focused attractions.
But it's not just baseball here, there are loads of other things to do, such as hiking, exploring the different local festivals, and even goat yoga!
---
Folly Beach – perfect for quiet beach days
Folly Beach is a quiet town, with a stunning beach. It's a little slice of heaven and it has the advantage of not being quite as popular and crowded as other beachside resorts and towns nearby. It's also just 15 minutes from the culture and attractions of Charleston, so you can always pop by there to get a change of scenery if you want a change from the beach one day.
This stunning stretch of sand really is a hidden gem, which is why it's included in my east coast vacation spots list.
---
Bar Harbor – perfect for scenery
Bar Harbor is part of the Acadia National Park, which happens to be one of the country's most beautiful national parks and somewhere people absolutely fall in love with.
So it's no wonder Bar Harbor is well loved and well visited. It's certainly one of Maine's top family vacation destinations, and an amazing choice for east coast vacation spots.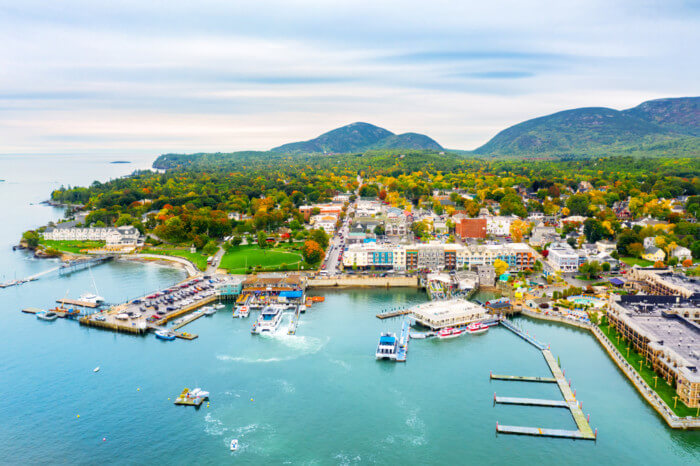 ---
Hopefully this list of east coast vacation spots has been helpful and given you lots of ideas!
The east coast has so many amazing vacation spots, and these are just a few of my favourites! Hopefully this list of east coast vacation spots has given you lots of ideas and inspiration for planning your next east coast vacation!