It's no secret that New Zealand is one of my favourite countries. Never will you visit somewhere more beautiful, epic and breath-taking! My husband I spent 6 months there a few years ago, and have been planning to go back ever since.
Recently though, a few friends have visited there too – and we've been the go-to couple for recommendations. Which I love! It's so nice to be able to recommend all the beautiful places you seen and been to, and know that friends and family are going to adore them just as much.
Some people I know would rather book every location on their own with their own itinerary – but we're not all adventurers, so for some people booking a tour is the best option. Some tours are a bit hit and miss on the locations they visit – but Distant Journeys is one company I've found who seem to include the best bits (in my opinion!) in their NZ tours. You can see more about their tours here.
So… Here are 3 epic places not to miss if you're visiting New Zealand.
1. Queenstown
No list of NZ highlights, and no trip to the country, would be complete without Queenstown. It's the most stunning mountain town on the South Island and in summer there are sunny days swimming in the lake – and in the winter you can ski and snowboard on the mountains. Sounds perfect right? It is! My heart belongs there, and honestly, there is nowhere I've been that's more beautiful. You can skydive here, mountain bike, g0-kart, ski, snowboard, speedboat, boat cruise, hiking, golfing… the list goes on.
The mountains are huge, towering and intimidating (just the way I like mountains to be!), but the lake is serene, blissful and picturesque. The town is full of amazing restaurants, coffee shops, cars, pubs, etc – so even in the evenings, you'll have plenty to keep you busy. You can read my list of places to eat by clicking here.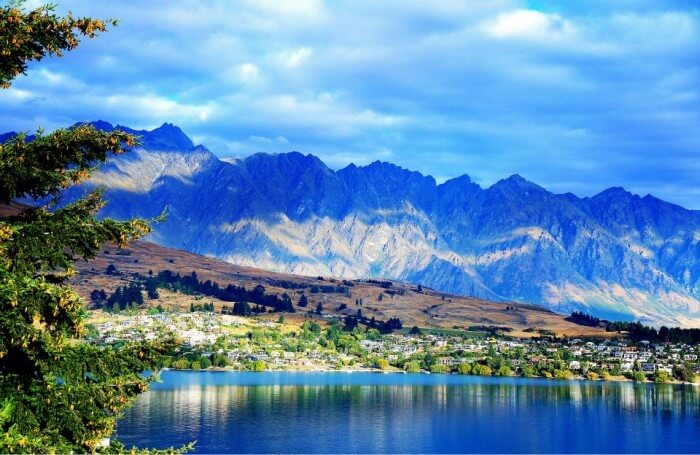 2. Bay of Islands
The Bay of Islands is located at the other end of NZ to Queenstown, at the very top of the North Island. This is where doing a tour might come in handy – as you needn't worry about getting from place to place (someone takes care of that for you). Bay of Islands feels like a tropical haven, it can get pretty hot in the summer, and you'll definitely catch a tan (yes, even in NZ!). The Bay of Islands is a bay of hundreds of islands, and you can discover them by boat tours from the nearby towns. On a lucky day you might even spot dolphins in the waters around the bays, which is beyond magical – trust me!
I loved discovering all the hidden beaches and secret paradise islands, and I know anyone would love doing the same. There's loads to do here, and you can read my list here.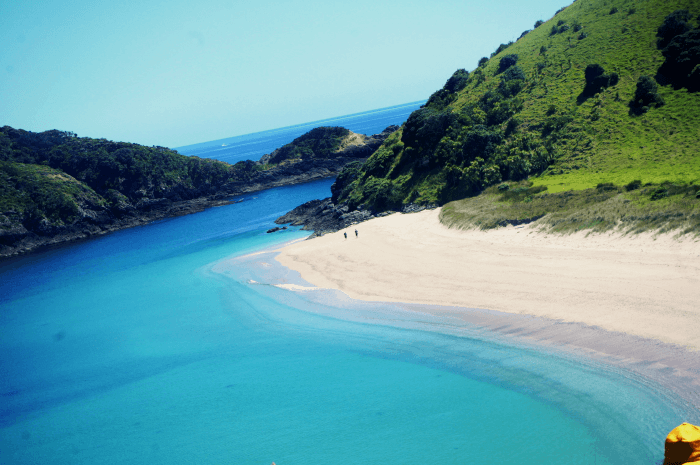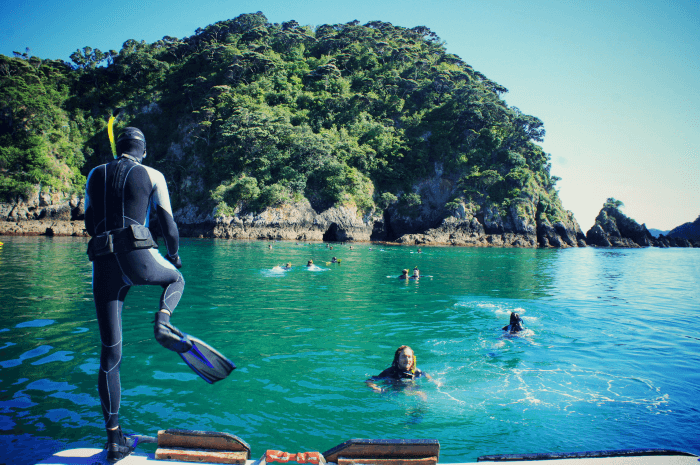 3. Milford Sound
If you're headed to New Zealand to see the the epic landscapes used in movies like Lord of The Rings – then Milford Sound is a MUST VISIT. There aren't really any words to describe Milford Sound other than amazing, epic and mind-blowing. You recognise the landscapes without a doubt, and you'll want to keep your camera at hand – because the photo opportunities are endless.