What makes up an idyllic summer holiday? Blue skies, hot sun, gorgeous beaches with space to lie back on golden sands, lots to do in the daytime and evenings, and some of the world's best food and drink?
You're thinking of Greece. It's the holiday paradise within easy reach, so the only difficulty can come in deciding which of the many Greek islands to visit. They all have their own attractions, and their own unique character, but here are three reasons why Paros could be your ideal Greek holiday choice.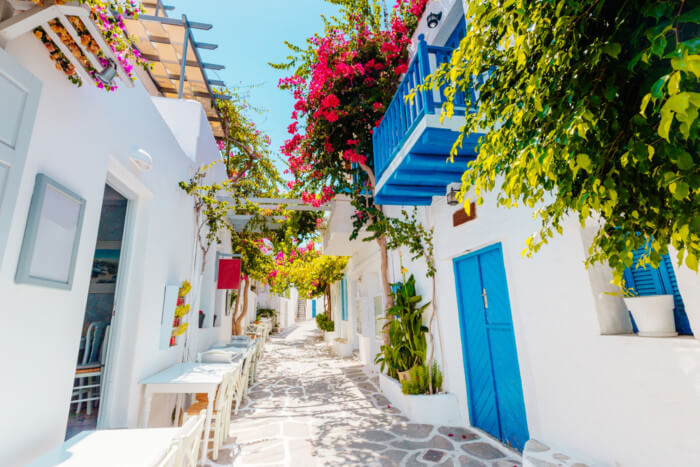 An Ideal Place to Relax
Our lives are fast paced enough, so we should use our precious holiday weeks to relax and recharge our batteries. Paros is the perfect place to do this, as it has some of the best beaches in Greece, maybe the world. Perhaps the jewel in its sandy crown is Faragas Beach, which is in a stunning location backed by dramatic rock formations.
What's especially great about this beach is that it has all the facilities you need, yet it's never too crowded, and the sea is crystal clear which means if you paddle out in it, you'll be able to see beautiful species of fish swimming around. Lageri Beach is another beach not to be missed and it's one that you can travel light to, because it's the island's only naturist beach. It's good to try everything once!
Luxurious Accommodation
Paros isn't only an ideal holiday destination, it also provides great value for money, even if you want luxurious accommodation. There's accommodation to suit all budgets, but why not treat yourself to a stay you'll always remember by looking up Paros villas for rent from Loyal Villas Luxury?
They have villas in varying sizes, and at leading locations across the island including Faragas, Dryos and Santa Maria, but they're all beautiful inside and out. You'll also get access to an expert local guide and you can take advantage of the complimentary concierge service.
A Taste of the Real Greece
Greece is often called the cradle of western civilisation, and it's certainly left its mark on the world. Like any other country, Greece has been subject to the homogenising influence of modern technology, but when you visit Paros, you can still get a taste of traditional Greece – and it's beautiful. Paros is home to many villages that are completely unspoilt, with tavernas that have changed little in the last century.
One of the island's most unique attractions, if you can prise yourself from the beach, is the Folklore Art Museum in Aliki. It really has to be seen to be believed; a local fisherman has hand crafted incredible works of art and sculptures using local materials; they tell the island's history and include replicas of ancient Greek sailing boats and a vast model of an Orthodox monastery.
A holiday in Paros allows you to get away from the rat race and settle into an easier way of life. From the beaches to the tavernas, it's an island that has it all and a perfect climate to accompany it. When you stay in a luxury villa in Paros, you simply won't want to leave, but you'll have lots of memories and photographs to treasure for years to come.