When you consider luxury spas, New Jersey is not likely the first place that springs to mind.
However, with hundreds of local resorts that offer thousands of services, you might want to take your next vacation in the Jersey City area.
Unique Offerings: Avanti Day Resort
Avanti Day Resort is a luxurious getaway in Manalapan, approximately 45 minutes away from Jersey City. The resort has won numerous awards for its high-class services.
Offering everything from full body treatments to services designed with men in mind, this stunning spa provides world class service in a space created to put mind and body at ease.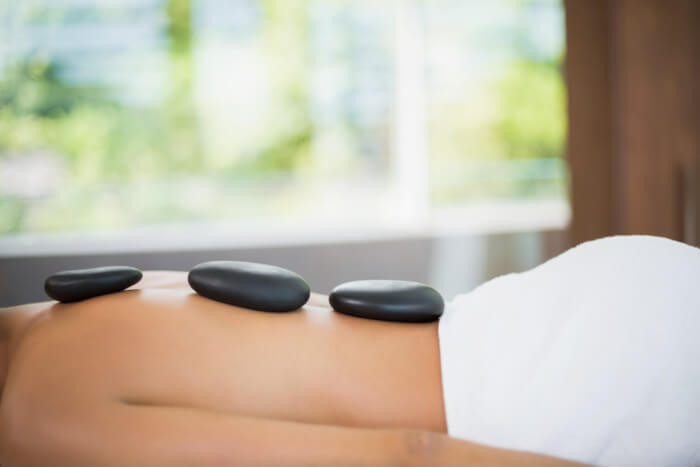 With body therapies like the Sea of Senses, where you'll enjoy a full-body wrap while suspended on a unique floatation bed, there's something for everyone to experience at Avanti Day Resort.
Though the spa is Avanti's main focus, you will appreciate its cafe, hair salon, and nail emporium.
Special Pampering: Bellezza Si
At Bellezza Si, you will experience the lifestyle of the rich and famous thanks to their in-person services. The owner, Caterina Castaldo, sees one client at a time, giving you a true sense of privacy and personalized attention.
Take a dip in the swimming pool during your time there or take advantage of the secluded grounds to extend your relaxation. Situated in Morristown, it's a short 30-mile drive northwest of Jersey City.
Read more about New Jersey: Top 15 most romantic restaurants in New Jersey
All-Natural: Eden Organics Salon and Spa
Those with sensitive skin know how hard it can be to find a great skincare regime. At Eden Organics, you will enjoy products formulated without parabens, sulfates, or synthetic fragrances and, in most cases, are both vegan and gluten-free. Their wide-open floor plan and comfortable rooms provide a space for total relaxation, whether you are enjoying their signature oxygen infusion facial or one of many available massage options. 
Eden Organics is the only oncology certified spa in the area and can provide specialized skin care for those with concerns related to radiation or chemotherapy. You'll find Eden Organics Salon and Spa in Allentown, about 56 miles away from Jersey City.
Have It All: Alchemy Mind and Body
Alchemy Mind and Body is located at the historic Jedediah Higgins House in Princeton, approximately 55 miles southwest of Jersey City. Its design is focused on deep relaxation. Beautiful meditative spaces, hardwood flooring, and decorative Asian accents come together to create a memorable encounter. Alchemy Mind and Body caters to individuals and groups and offers special pricing for their day packages. The Ultimate Alchemist lets you experience all they have to offer, with a foot soak, massage, and facial. You will feel genuinely transformed by the attentive staff, quiet atmosphere, and relaxing high-quality products.
Relax Locally
There is more to a relaxing retreat than just the spa itself. Vacation in the area and experience everything New Jersey has to offer you; stay in a luxurious hotel, check out the nightlife, and enjoy a day or days of pampering at one of our suggested spa retreats.