Every traveller will definitely be spoiled at Sydney. There are plenty of things to do and see in this vibrant city, so you are sure to have something to keep you busy. Traveling here is always a great idea and worth your time, money, and effort.
In fact, Sydney is one of the most-visited destinations in the world. You will have a lot of attractions and spots to check out as well as tons of restaurants to dine. Interestingly, this diverse city offers numerous eateries with outstanding food.
Here are a few of the top restaurants you should try out when in Sydney:
Quay
Often found on the list of best restaurants in Australia and the world, Quay is sure not to be missed when in Sydney. Situated in Circular Quay, this fine dining offers delectable dishes like no other. Not only it takes pride for its food, rather its astounding scenery as well. You will be able to sight the beautiful Harbour Bridge and Sydney Opera House. Also, Quay is known for its delish mud crab congee, so don't forget to order it once here.
Bennelong
Head over Bennelong for a scrumptious lunch or dinner. Housed in the iconic Sydney Opera House, this restaurant boasts a world-class menu and an enviable view. Also, this multi-level space has floor to ceiling windows, high ceilings, and a minimalist design. Executive Chef Peter Gilmore takes over the restaurant and the whole team serves modern Australian cuisine. A visit here will absolutely make your tummy extremely happy.
Aria
Satisfy your palate at Aria! Apparently, this fine dining restaurant is the brainchild of Matt Moran, one of the most celebrated chefs in the country. The food is undeniably tasty and worth your visit, so be sure to swing by. Aside from the incredible dishes this restaurant offer, wine lovers will appreciate this place. Certainly, it is a perfect day for an exquisite meal with your family or friends.
Ormeggio at the Spit
Also included in this list is Ormeggio at the Spit in the Middle Harbour. The word ormeggio translates to berth or mooring. Its waterfront setting is a stunning backdrop that is ideal for everyone. More so, it serves up contemporary Italian cuisine, which everybody will truly enjoy dining in. Executive Chef Alessandro Pavoni and his team work hard to provide each guest with appetizing meals. With this, make it a point to add Ormeggio at the Spit in your itinerary when in Sydney.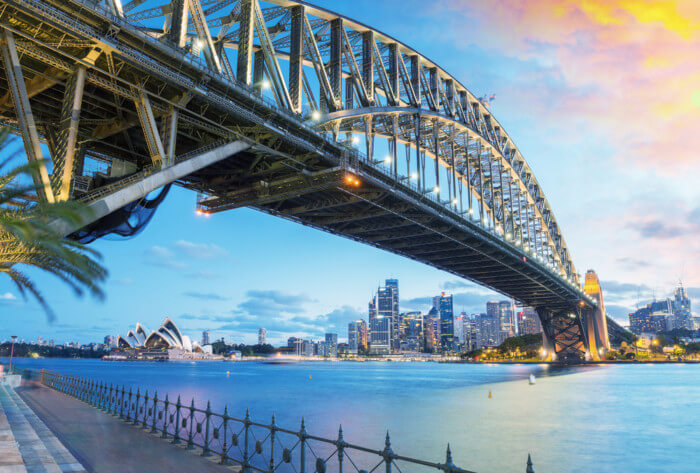 One of the best things to experience when travelling is the food scene. Be sure to visit at least one fine dining restaurant in Sydney or choose any of the ones specified above. This lovely city offers not only famous attractions, but heavenly dishes of various cuisines, too. Nothing beats making your stomach satisfied when you are traveling and having the chance to get to taste new cuisines from time to time. With this, reserve a seat now at any of these restaurants and enjoy eating with your loved ones!