If you are a traveller who doesn't know a thing about plants and flowers, you probably think, that various botanical gardens look like they are unworthy of your attention. However, they should not be completely removed from your vacation plans – some exotic parks, as the Travel Ticker team is going to prove to us, are breathtaking and worth visiting even if you are not just a huge fan of flowers and stuff.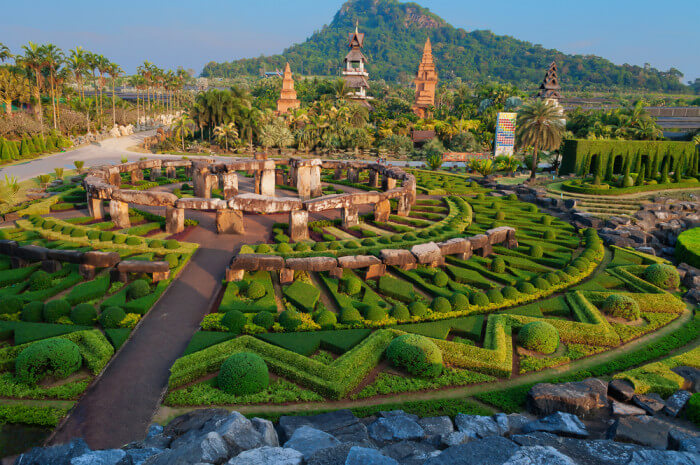 Thai Europe with a few tropical spices
The two square kilometers wide Nong Nooch Tropical Botanical Garden is one of the most visited places in Thailand. Located near the town of Pattaya, this park is famous for its themed gardens. One of these themes is European.
Walking around in this garden will make you feel like you are literally walking in one of the old continent's gardens since here you can not only gaze your eyes upon beautiful plants and flowers but also check out many Greek and Italian style sculptures and furniture. It is also worth mentioning that Nong Nooch is actually a home of millions colorful butterflies, a conservatory of orchids, a cactus garden and even a real copy of the Stonehenge too!
To Tokyo for beautiful Sakura or colorful maples
Koishikawa Korakuen Botanical Gardens accommodates more than you can think of – from the spectacular Japanese traditional gardens to beautiful and magical landscapes as well.
The oldest and certainly the most beautiful garden in Tokyo will welcome you with furrow and narrow paths, tiny and cute bridges, and beautiful plants which all attract millions of visitors all year long. But I have the little secret for you – it is considered that the best time to visit this park in either on the early December or the beginning of the spring. Around the first period of time, maple leaves cover in various vivid colors, as in the early spring here you can enjoy beautiful and fantastic blossoming of pink Sakura.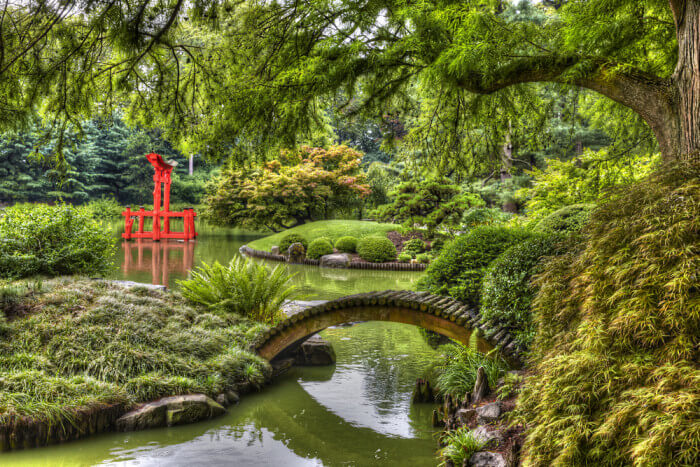 Hawaiian idea for future newlyweds
There is a joke that Hawaiian Na 'Aina Some park was designed for those who do not like the botanical gardens. But here is no shortage of waterfalls, pools, and fountains, and among rare tropical plants, here you can also enjoy more than 90 bronze statues portraying humans and various animals.
The Na 'Aina Some park should get more attention from you especially if you are planning your wedding soon. Beautiful beaches literally surround the whole garden, so it can be a perfect destination wedding place for a beach wedding too!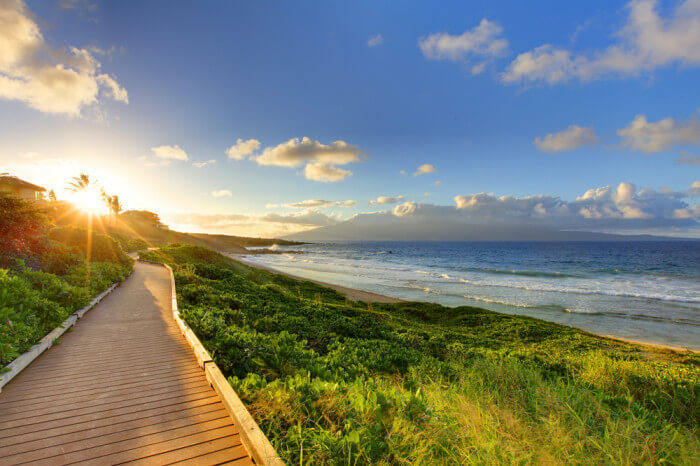 Amazon in the middle of a big city
If you always wanted to plunge into the Amazon jungle, but you were a bit afraid of that, you can do that freely and happily in the Brazilian capital of Rio de Janeiro where you can find the Jardim Botanical garden.
In addition to more than 6,500 endangered plant species, here you will find 140 types of birds too. And since birds in this park are kind of cool and feel great nearby humans, in Jardim you will get a chance to observe even the rarest birds from the short distance. Also, do not forget your camera as tufted capuchins are running around the park freely too, so you can get a few nice shots of them as well.
In New York – garden with Shakespearean spirit
In Brooklyn's Botanic Garden you can also find a lot of themes parks too. For instance, Shakespeare's garden attracts literature lovers. This garden is full of more than 80 plant species mentioned in the works of this famous writer and named with fancy Shakespearean names.
In children's area community garden everyone, including kids, can plant their favorite vegetables. While just around the corner, in the same Brooklyn's garden, everyone who always dream to travel to the Land of the Rising Sun can enjoy themselves in the real traditional Japanese Garden. Here you can walk over wooden suspended bridges over many ponds surrounded by Sakura and feel like in Japan for sure.