Are you looking for the best student hostels in San Francisco? If so – keep reading!
San Francisco is an amazing city – and it's an amazing place to stop in when you're a student. The nightlife, the food, the sightseeing – it's incredible! If you've been backpacking in Europe you're probably used to the kind of dormitory hostels, with a free breakfast that'll set you back less than €10 a night. It's not quite like that in the US, as the culture is a little different. However, San Francisco does have a few good options, for hostels and students… and these are the best student hostels in San Francisco.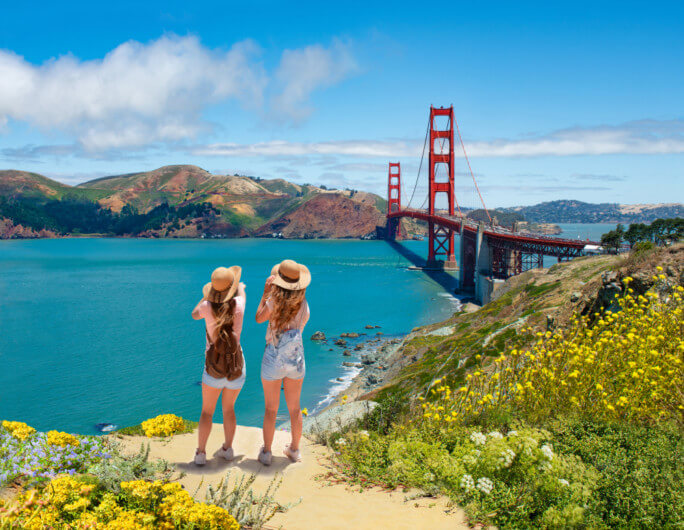 Remember – San Francisco is quite an expensive city! So even the best student hostels in San Francisco can still be a bit pricy! It's unlikely you'll find a bed for less that $15 a night! 
Judging by its name, you wouldn't be wrong to say that this is the closest you'll get to a European Hostel stateside. The dorm beds run from around $20 a night, and its pretty centrally located. Sure, its rooms aren't des-res, but you're just crashing in your bed after a night out, and then getting up with the sun for sightseeing right?
In an old 1920s boutique hotel, you can get dorm beds for around $30-50 a night. This one is slightly more off the beaten track, but still in the middle of san Francisco; between the Tenderloin district and the Civic Center. Right nearby you're sure to find the best cheap cuisine, great nightclubs and music venues.
Located in Downtown San Francisco, within walking distance of the main attractions and boasting free pizza some nights, and a free breakfast every morning this one might be for you! With dorm rooms ranging from $40 a night in the high season it's a little on the pricier side, but the staff are super nice (and who doesn't love free pizza).
If you're travelling solo, the Green Tortoise is a really good shout. Their common areas are really open and inclusive, and the vibe of travellers staying there or working there is super friendly. It also offers a free breakfast and Wi-fi. Dorm beds start at £39.99 a night.
Music City offers quite gorgeous rooms, and from every booking a percentage goes to support local arts and music ventures. It functions as a hotel, too, so you can get a pretty classy room if you like, but for music lovers this is the hostel for you. It's the priciest on the list, start at around $50 a night, but by not scrimping you get a gorgeous vibe, and great live music to boot!