Whether you're a true animal lover and all you think about is animals or someone who wants to explore and learn about animals, there are certain cruise lines that put a focus on this. Seeing wildlife in their natural habitat may be the only reason you'd even consider taking a cruise. Catching a glimpse of the penguins in Antarctica, the sharks in South Africa, or any wild animal can be an experience of a lifetime. If you're looking for a trip that focuses on animals, try choosing a cruise that allows you to explore wildlife. Because they are wonderful ways to travel and explore, it important to choose a cruise that fits you.
Alaska
If you are more interested in marine wildlife, Alaska is the home for bald eagles, grizzly bears, humpback whales, and pink salmon. Depending on where you are you can see these Arctic creatures. While on the ship, you'll see the flipping of tails of the humpbacks or the eagles soaring through the air as you get closer to the shores. Deeper in the sea you'll find more unique animals like seals and sea lions and killer whales. You'll find grizzly bears closer to the river where they enjoy feeding on the salmon.
There aren't many options for cruise lines going to Alaska as it is not a widely place popular for cruises to go. Not many cruise lines have experience sailing there. The few that are used to traveling to Alaska are Princess Cruises, Holland America, and Norwegian Cruise Line.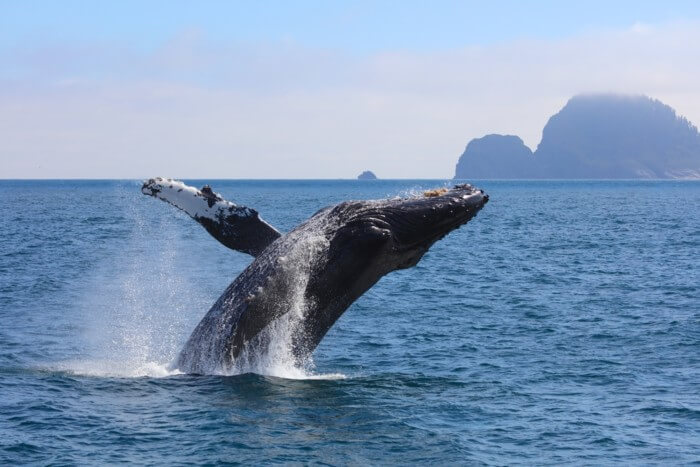 The Galapagos Islands
The Galapagos Islands are famous for their wild yet tame animals. Made famous by Charles Darwin, the islands get several visits by modern birders looking to explore and do their own research. You'll catch the penguins, aquatic birds, seals, and sea lions closer to the shore as these terrestrial animals as they share the same habitat. Though the most popular animal located in the Galapagos islands are finches and iguanas, they are homes to the rarest and most unusual animals as well. Puffins, blue-footed boobies, giant tortoises, and sally light-footed crabs.
Cruise lines usually use small ships to execute these voyages, like Celebrity Cruises and Silversea Cruises. Take a seven-night sail across the sea to experience the beautiful wildlife excursions. 
The Amazon
A tropical vacation starts with a cruise to The Amazon. Hike through the jungle, visit and learn about the local villages, and look at the pink dolphins, toucan birds, sloths, and monkeys from afar. Being the most popular place to find exotic animals and plant life, the Amazon has many cruise lines that bring travelers to explore the lands. The highlight of every trip is visiting and exploring where the black waters and tan waters meet and run side by side without mixing.
It is a lot more easy to travel and explore the Amazon these days as more and more cruise ships add it to their destination lists. Smaller ships give a more authentic experience when you journey through the rivers of the Amazon.
Australia
Land and sea wildlife will be the center of your attention when sailing to Australia. The Great Barrier Reef, also the largest coral reef in the world, has countless species of fish to spot if you're snorkeling or diving deep. You'll catch hundred of coral species, dolphins, sharks, stingrays, sea turtles, whales, and giant clams. There are even more animals to explore on land like kangaroos, dingoes, koalas, crocodiles, and wombats. Tasmanian devils can be found in the national parks of Australia.
Australia is a quite popular cruise destination and there are several cruise lines that do 12-to 14-night sails. The Australian wildlife is a large one that draws more and more people to explore and learn their best qualities.
South Africa
If you're more interested in the safari, cruise to South Africa where you can see their natural treasures. The Big Five: lions, rhinos, buffalo, and elephants give you a real feel of what African wildlife is like in the movies. Other animals such as giraffes, zebras, and unique birds also contribute to the African experience. Excursions are extended to different countries and for some flights are required.
Getting to Africa is easy today and witnessing the great wild animals is a few steps away with a cruise. Crystal Cruises offer annual sails to Africa that include an animal-focused excursion that focuses on getting close up views of endangered rhinos or silverback gorillas. Excursions are optional.