Looking for some fun ideas to make your holiday more exciting? Keep reading!
Are you in need of a break?  Have you been wanderlusting about your next vacation leave?  The challenges and demands of your daily routines could take a toll on you, so it's vital that you spare some time to refresh and recharge. And, of course, what better way to do so than to take a holiday somewhere far away. 
Planning a trip somewhere always starts with the question: "Where to?" Whatever your answer is, it should be a place that entails a lot of excitement and fun activities to do. Whether you're vying to go on an island in the sun or a cruise, make it extra super fun by applying unique ideas to add to your travel plans and itinerary.
Here are some fun ideas that will spice things up for your next vacation getaway…
---
Prepare Outfits That You Don't Normally Wear
A great way to feel excited about visiting somewhere, is to plan some amazing outfits! For example, are you looking to have a holiday Thailand?  Imagine the contrasting colors of blue, green, and white. Envision these: beach waves, sea breeze, palm trees, and unique sets of outfits.
To spice up your vacation, why don't you try going out of your comfort zone and wear sunny dresses and clothes that are unique and different from your usual outfits? Or try out some of the local-made clothes and support some local businesses! Wherever you plan on going, preparing new outfits will get you hyped up and excited for your new look.
If you choose to go to cultural places, you can even try wearing some local clothes and pretend like a real local. Traveling to a new country and exploring unique environments will help you feel relaxed and excited about the sense of unfamiliarity. With some different clothes far out of your fashion sense, nobody would really have a say on how you dress up. With an outfit upgrade for your adventures, you'll look different, like having a different version of yourself.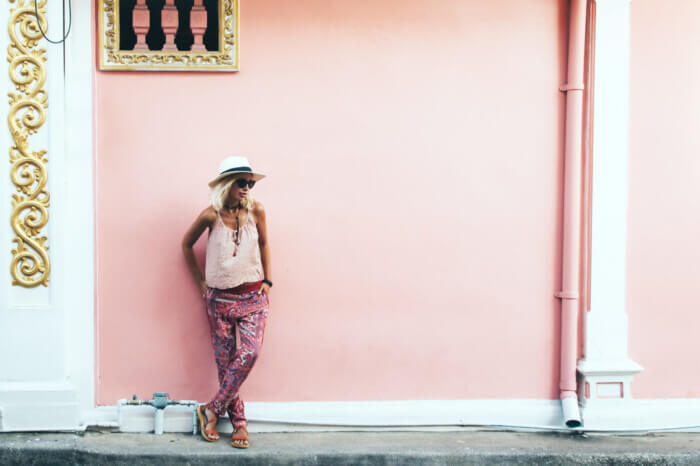 ---
Take Advantage Of Happy Hours
Search for some local bars around the city or town you're visiting, and ask if they're holding a happy hour. This is usually the time when bars and even restaurants provide discounts on their beverages and alcoholic drinks. Sip some margarita or other cocktails by the beach, and just enjoy living in the moment—this is a sure way to make your holiday more enjoyable.
If your holiday destination offers many dining options, there should be different establishments that offer happy hours. Try to take advantage of these times, as they're usually within the golden hour of the day. It's the best time to rest up and destress while sipping on your favorite drink.
---
Explore The Wild
This third fun idea might not be for everyone, but if you're the type of person who loves nature, then this is for you. Having a wild and natural vacation means you'd get to experience sleeping in the forests or, at least, in areas with nature. Prepare to go outdoors and do activities that will allow you to resonate with nature.
As simple as hiking or trekking, you can explore the lush greeneries of a foreign land. Bring some hiking essentials that every backpacker needs, hire a tour guide, and be ready to feel lost in the beautiful greens of nature.
If you're feeling a bit more adventurous, you can go camping or glamping. Each country has a place to offer for these exciting activities. This will allow you to experience fresh air and the sounds of nature, which can effectively reenergize you from the toxins of urban living. With these activities, you can experience nature in its full glory.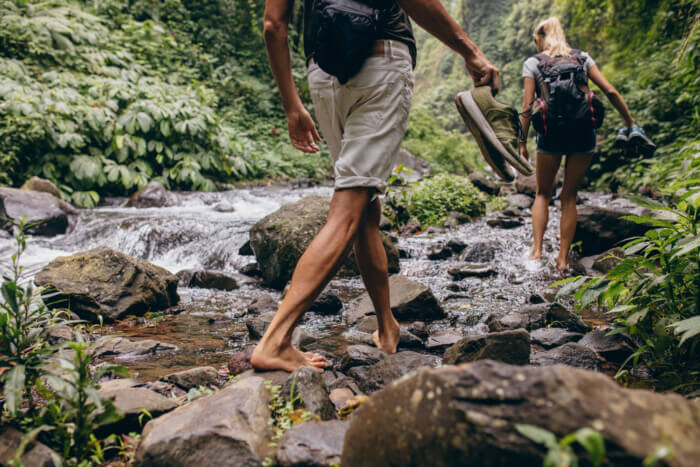 ---
Walking Tours
Take a break from booking tours that use transportation systems; instead, get all natural with walking tours. Not only are these an excellent workout for you while on holiday, but this will also perk things up while you discover local areas that you can find while walking on different streets. Being on the ground will make you feel exactly like a local who's been living in the city for a long time.
You can join free walking tours with other tourists, but make sure to apply the golden rules of this activity. You'll be able to navigate yourself around with a group and learn many aspects of their culture, traditions, and the local people. When you're on your foot looking around restaurants, houses, villages, and shops, you'll get to speak to quite a number of local people. Embrace the feeling of being in a beautiful place, where you don't know anyone and nobody knows who you are.
---
Try a new cuisine
If you're headed to a new city, a great way to make your trip a little more exciting is to try eating some new cuisines and foods! Find some new restaurants you haven't tried before, and then head there to try lots of new things! You'll be surprised how much energy trying new things gives you, and how exciting it can be going out of your comfort zone!
---
Conclusion
There are many exciting ways to spice up your next holiday. Whether you're an adventure-seeker or prefer to simply lounge in the bar or restaurant, the list above will give you some enjoyable ideas to try for your next trip.
Remember that wherever you'll choose to go on your next holiday, the most important thing is making the best of it, relaxing, reenergizing, and exploring the local sceneries.