Dubai is one of my favourite cities, and I find people are always surprised when I tell them how good the cuisine and food scene is there. I LOVE Dubai's food scene, and some of the best restaurants I've ever been too have been in this glitzy city.
Here's are a few of my top picks….
La Serre Bistro & Boulangerie
This local / sleek dining destination is the perfect mix of style and substance. Encased in a beautiful two-storey glass facade, La Serre consists of a traditional Parisian boulangerie on the ground floor (the smell of fresh baked bread… yum!) and a bistro on the first floor (great for the evening and dining out). It's perfect for people who love the comfort of home cooking, but love the sophistication of city life. Combining the charm of a Parisian street café with the electricity of a Downtown Dubai hotspot, La Serre Boulangerie is a neighbourhood hub which is lively from lunchtime to evening. Follow them on Instagram for some drool worthy photos!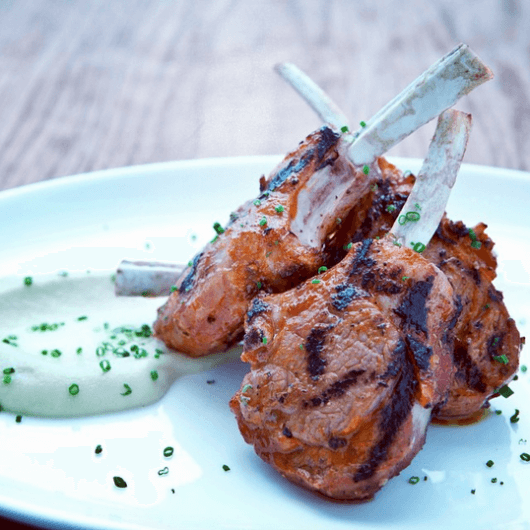 The Hamptons Cafe 
Located along the prestigious Jumeirah Beach Road, designed over 3 levels of seating space, The Hamptons Café offers an informal, casual atmosphere with quaint and relaxed decor. The style is designed to emulate the upper state of NYC – and does so perfectly. There are lovely views from the roof terrace – so ask for a seat up top.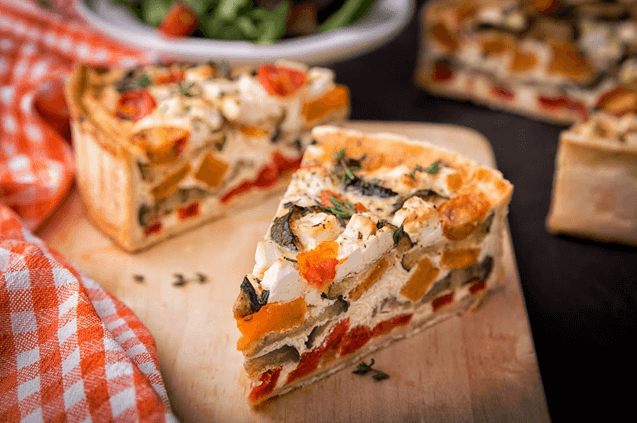 At.mosphere at Burj Kalifa 
If you want lunch with a view – then this is where you need to book a table. The afternoon tea is now world famous (probably the highest afternoon in the world) and with gold-flecked apple juice on the menu – it's all about quality too here. You'll want to dress smart for this place!
Levantine at Atlantis 
If you want a taste of the Middle East, then this is a great restaurant to visit. The outdoor seating is the best, and you'll even be treated to live belly dance performances as you eat. The food is a magical mix of middle eastern cuisine, such as hummus, kebabs, flat breads, etc. The restaurant is laid back, so no need to put on a suit.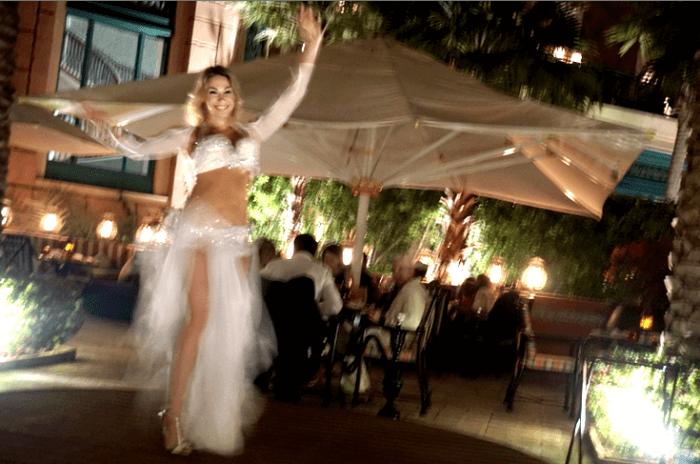 Indego by Vineet
Known as Dubai's best Indian restaurant, and one of Trip Advisors top choices, this place is a favourite with both tourists and locals. Located in Grosvenor House Dubai and housing some beautiful views over the water, this is a wonderful place to spend an evening.