Located just 15 miles southwest of Dallas, Texas, Lancaster is a quaint and small town with over 150 years of history. The community focuses on year-round fitness, with a number of parks and recreation opportunities on its doorstep. There are over 600 acres of public land around the town, including rare and significant natural areas.
Be sure to check out some of these outdoor experiences in Lancaster for your next visit. If you're planning a trip to Lancaster, book your hotel room ahead of time to ensure a relaxing holiday!
Walk or Bike Lancaster's Trails
There are quite a few hiking and walking paths in Lancaster. The Pleasant Run Hike and Bike Path is a 2.4-mile trail that winds through neighborhoods in the west side of town. Benches are placed conveniently along the path, allowing users to take a break and watch the birds.
Ten Mile Preserve offers views of Ten Mile Creek and weaves through meadows and wooded areas. Visitors can hike the 2-mile trail, enjoy bird watching, share a picnic, or photograph wildflowers. The Lancaster Community Park is also an excellent place to walk or ride a bike, with numerous overlapping paths and trails which meander between the recreation center, sports fields, and other amenities.
Play a Round of Golf
Lancaster boasts the beautiful 70-par Country View Golf Course. There's no better way to spend a sunny spring day than with a round of golf. This course was rated Best Value Priced Course, Most Improved in the Dallas Fort Worth Area, Best Overall Value Under $40, and Best Greens in DFW. With its peaceful fairways and numerous water hazards, this course will challenge your skills and improve your game.
Go Fishing
The largest of Lancaster's parks is Bear Creek Nature Park, with hiking and equestrian trails, climbing rocks, a butterfly garden, pavilion, and fishing pond. Make sure to get a fishing license before you bring your rod and relax on the fishing pier. 
Bear Creek is a catch-and-release fishing pond, which allows everyone to enjoy this activity. Fishing is a great way to spend an afternoon with the family in Lancaster.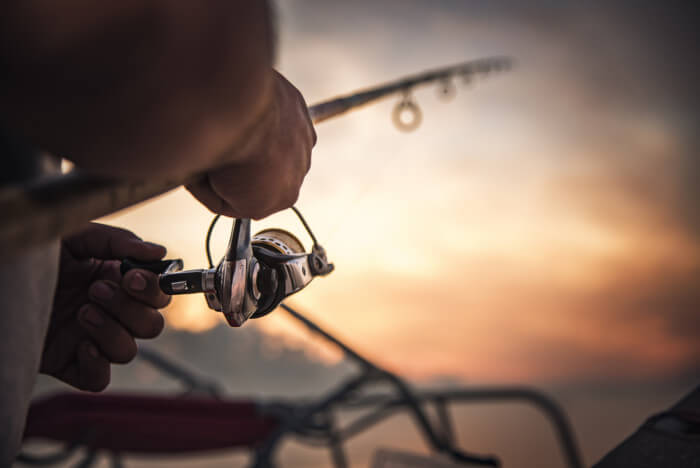 Catch an Outdoor Performance
At the Helen Giddings Amphitheatre in Lancaster Community Park, visitors can enjoy performances and events such as the Fourth of July and Juneteenth celebrations. The Amphitheatre is located right next to a lake and features gorgeous natural surroundings. Music festivals and art exhibits have been hosted at this new facility, which was completed in 2013. 
Visit Lancaster's State-of-the-Art Recreation Center
If you happen to be in Lancaster on an overcast day but are still craving outdoor activities, be sure to check out this impressive 64,000-square-foot facility. The Lancaster Recreation Center boasts an indoor water park complete with water slides, a lazy river, and a lap pool. There are also numerous fitness classes, sports leagues, and other events to attend.
Lancaster, Texas, is a great small-town location with excellent outdoor opportunities. Be sure to check out some of these nature-based activities to explore all that Lancaster has to offer!