Have you ever considered Goa as a holiday destination? It might not be the first place you think of for a vacation – but it's becoming so much more popular and people who visit are absolutely loving the region, and recommending it!
Not only are there some gorgeous things to see and do, but Goa is really cheap too – so you can fit loads into your trip and make sure you experience all the highlights! Make sure you book a fab hotel too, whilst you're in Goa.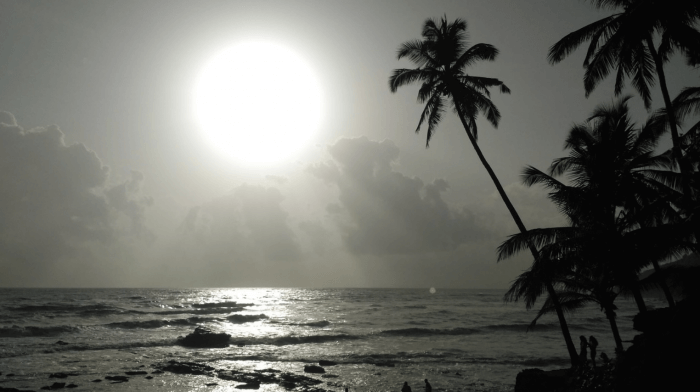 Here are some things you'll absolutely want to check out why you're in Goa:
Dolphin Watching
An amazing way to spend the day – there are loads of amazing boat tours that can take you out to see the Dolphins. You'll want to make sure it's Dolphin seasons too, to give yourself the best chance of spotting some beautiful creatures. We also recommend taking your camera of course!
Shopping
If you love to shop, you'll adore shopping in Goa. There is so much to buy there – from clothing (sarongs, skirts, dresses, shoes) to accessories (jewellery, bags, beads, scarves) – you'll be able shop until you drop. You'll find shops in the high street, but also at the sides of the beaches too (in market stall style) so there's plenty of places you can spend your money!
Eat amazing food!
Yes the food in Goa is incredible! Any foodie around the world would love sampling the food in Goa, and the best bit is how affordable the food is. Enjoy local restaurants and cafes and sample the delicious local cuisine, or sample the street food out and about. We recommend chilling with friends by the beach and enjoying some delicious food as the sun goes down.
Relax on the Beach!
Speaking of beaches…. you'll definitely want to relax and spend some time on one of the many beaches in Goa! There're some of the most gorgeous beaches in the world, perfect sandy beaches with beautiful warm sea and clear ocean. Lay down and sunbathe, or enjoy some water sports in the ocean!
Churches
To sample some local culture, visiting some of the local chapels and churches is a really lovely way to spend an afternoon. You'll be able to learn loads about the local cultures, meet some great people and take some great photos too!
Party!
Yes there is some fab nightlife in Goa, so if you're visiting with friends then sampling the nightlife is a sure-fire way to have a great night! Hang out at some beach-side bars, or visit some of the more swanky selections – there are absolutely loads of options for every taste.