If you're travelling the world with the person you love, or maybe dating your way around the world – it helps to have a few romantic date-night destinations up your sleeve!
Here are some of my favourite date ideas in far flung destinations….
Sydney Opera House, Australia
If you want a seriously impressive date-night, and you want to dress up to the nines – then the Sydney Opera House is an amazing choice.
The building is iconic itself, but watching a show inside the amazing structure is a truly romantic and memorable experience!
End the night with drinks in the many cocktail bars surrounding the theatre, or have a walk around the harbour by starlight.
Cirque Du Soleil in Las Vegas
Vegas might not seem like the most romantic location – but don't be fooled! There are some seriously romantic spots in the city, and Cirque Du Soleil is one of my FAVOURITE shows in Las Vegas.
There are loads of different shows in the city, but my favourite has to be "O" at The Bellagio. It is the most magical and incredible show, and it's over the top, insanely detailed and just mind-blowing.
Unlike a lot of the UK theatres, the ones in Vegas have been specially built for comfort, so get ready to snuggle up and enjoy the show with a glass of wine!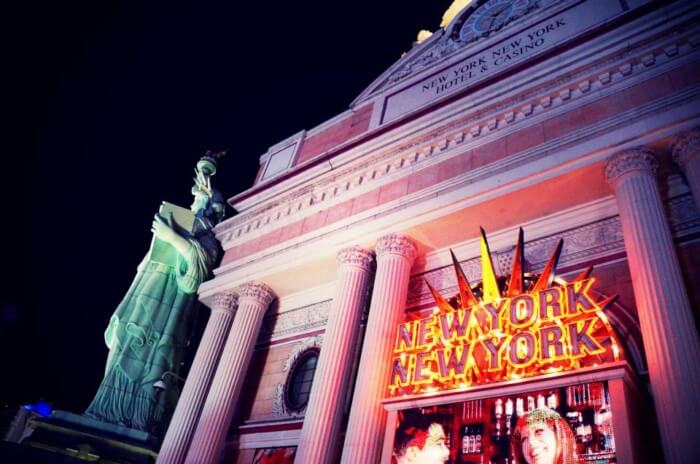 Cocktails at The Shard, London
If you're in London for the night, then nowhere offers better views and a more romantic setting, than The Shard.
The city's tallest building, it literally overlooks the entire landscape and let's you overlook the city from above.
It's truly beautiful and enjoying a cocktail or two from here is perfection. It's an excuse to get dressed up too – which is fab for any date night!
Hermitage Garden, Russia
Often described as the 'perfect place for couples' this park is a love-nest for anyone wanting the ultimate, romantic stroll in the park. It's so popular, it's actually one of the most popular places to propose in Moscow!
Paris (France)
Known as the city of love – anything you do in this city is going to feel romantic and special!
There is so much to do here (here are some suggestions), but I'd recommend a private tour around the city by night – so you can see it sparkle and see The Eiffel Tower lit up. Date night perfection!