Heading into the Australian outback? Keep reading for safety tips!
The Australian Outback is notorious for being one of the most exhilarating experiences when it comes to road tripping the territory of the land down under. For travelers who are always looking for new escapades, you should include this certain adventure in your travel goals.
You may have experienced driving a 4-wheel drive on remote tracks and coasts, but be warned—the Outback is nothing like any of those. As you embark on this new feat, it's best to be guided with safety tips to ensure you make it out unharmed and filled with new memories that are one for the books.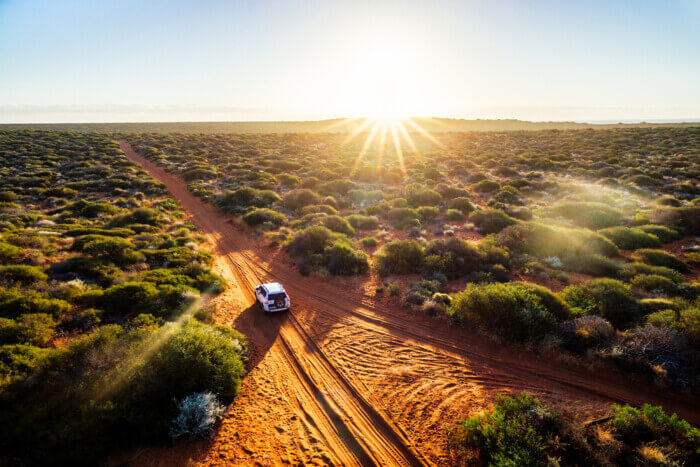 ---
Exploring The Unsettled Edges Of The Continent
You may be wondering why it's called the 'Outback' not just by Australians themselves, but also by tourists and foreigners alike. The name is a colloquial term that refers to the unpopulated and remote areas of Australia's arid coasts and remote interior. It's sometimes called the 'bush,' defining any open or undeveloped part of the country that's 'out back' from other sizeable cities residing on its coasts.
If the Outback is too remote and almost a struggle to reach, what makes it so famous that travelers still choose to set foot and explore this unsettled area? Well, it's because this part of the country is known for its sought-after sunsets. Sightseers are left in awe by the magical view as the sky is filled with red and orange hues glaring down the desert landscape.
And so, this majestic part of the world remains a travel goal for most tourists. Whether exploring on their own or with the help of destination specialists such as Gulf Savannah Tours, getting a taste of what the Outback has to offer is a once-in-a-lifetime experience to embark on.
---
Safety Tips To Remember
Planning is key when traveling anywhere. As you prepare for your drive in the outback, make sure you have everything you need to make your trip safer and more comfortable. Always check the latest updates and get the necessary permits or passes that the Australian government requires. In your case, you need the desert parks pass that'll entitle you entry to parks located in the outback such as the Kakadu National Park and the West MacDonnell Ranges Park.
In addition, keep these safety tips with you as you explore more of what the outback has to offer:
---
1. Know The Emergency Assistance Hotline To Call
Emergency management agencies in Australia use a national telephone warning system they call the Emergency Alert. If there are emergencies such as floods or fires in the defined area you're in, the system will send your mobile phone a text message to alert you. You should also remember the number to call for emergencies (ambulance, police, or fire assistance) which is 000 (triple zero).
It's also highly recommended to know where to get roadside assistance should your vehicle break down in the middle of nowhere. In South Australia, the service can be availed from Royal Automobile Association (RAA).
---
2. Pack All The Essentials
Make sure you have all the essentials as you plan for your road trip. Bring enough food and water for everyone (to last triple the time you plan on being in the outback – just to be safe), as well as extra petrol for your vehicle (this is really important, as it means you have additional supplies if you take a wrong turn or get lost.
It's also wiser to carry extra car tools for emergencies. In extremely remote areas, mobile phones might not work, so it's also good to be proactive by bringing a satellite phone, or a radio phone.
As a general rule, back for the worst-case scenario – then at least you're prepared and have everything you'd need.
---
3. Pay Attention To Wildlife And Livestock
You're sharing the road not just with other vehicles and travelers, but also with wildlife and livestock that usually stray onto the road any time of the day or night. If you can, avoid driving at sunset and sunrise as those are the times when animals are most active, and when visability will be poorer.
Driving at night is also risky, as animals won't be able to see you, and you won't be able to see them – this can often cause collisions and accidents – so bear that in mind.
---
4. Be Mindful Of The Road
Dirt roads are often filled with dust and if you drive through it, your vision may be clouded. In such cases, stop or slow down until the dust settles. Watch out for large trucks that could cause wind turbulence. And should you encounter trucks, make sure there's enough room for them to overtake.
Take some time to research this kind of driving, tips for cleaning the car, and just general 'best-practise when it comes to driving on different kinds of roads. That way, you'll at least be prepared with what needs to be done and how to approach different settings.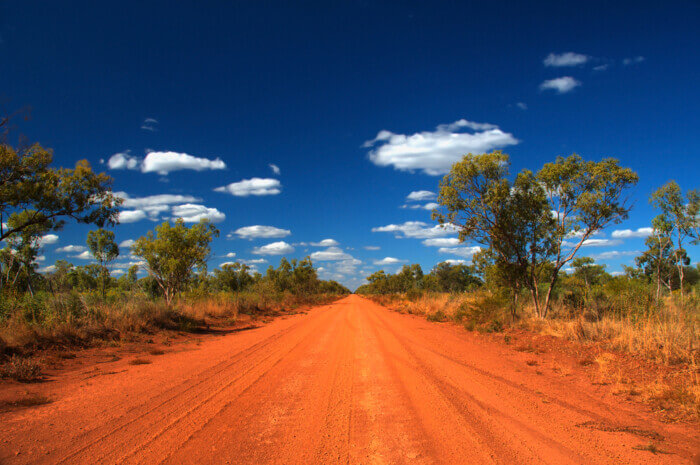 ---
5. Always Expect The Unexpected
Outback routes can easily shift from sealed roads to rough bush tracks in just a matter of minutes. Knowing the road conditions is always recommended when traveling, but if you're not aware, the best thing to do is to expect the unexpected and be prepared for it. Road terrains can range from sandy and smooth to rocky, stony, and corrugated crossings because of seasonal conditions.
Stay updated on the latest conditions just before you get started on your road trip. Being well-prepared goes a long way in ensuring your journey will be as enjoyable and safe as you're planning for it to be.
---
Let The Adventure Begin
Now that you have more information and safety tips when traveling in the Australian outback, you can start planning for the trip you've been looking forward to.
Pack right and be safe while on the road by obeying road signs and watching out for large vehicles and animals that may cross the road. In case an emergency happens, know the right number to call and stay inside your vehicle until help arrives.
Stay safe and let the adventure begin. While at it, take a lot of photos and be sure to capture every unforgettable memory.