Are you planning to visit Breakneck Ridge? If so, keep reading!
If you're an avid hiker heading to New York on your next vacation, then you might be looking for some challenging hikes to add to your Bucket List.
Now, there are some tough hikes in New York, don't get us wrong. But one of the toughest out there has got to be the infamous Breakneck Ridge. What makes this hike so difficult, you ask? Well, it's down to a few things.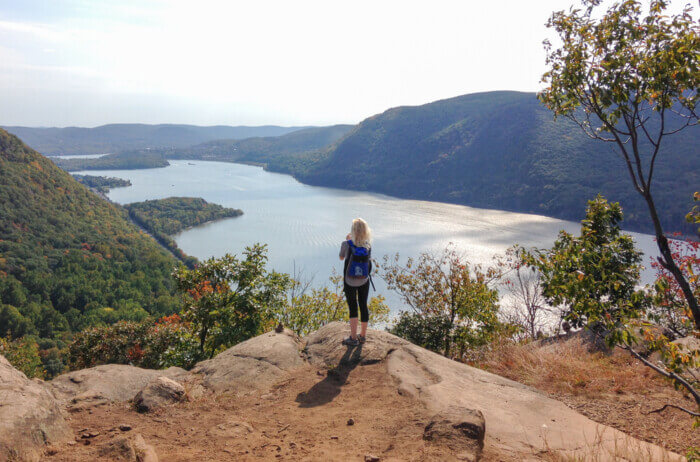 ---
This hike is not for beginners.
Now, the first thing that no one tells you about visiting Breakneck Ridge is the fact that this hike is not for beginners. Sure, most guidebooks and sites will tell you about how challenging the hike is, but few will directly warn visitors against visiting this area. 
Read more about New York State: 17 Beautiful and Scenic Towns in Upstate New York
As we're all about safety first, we've got to say that you shouldn't head to Breakneck Ridge if you're not a relatively experienced hiker. The reason for this is that the trail itself is difficult and incredibly steep. Most people should be able to clamber up some of Breakneck Ridge, but anyone with an ego or who overestimates their hiking ability should steer clear!
Though the main thing that no one tells you about Breakneck Ridge is that it isn't for beginners, the ego aspect is an interesting point too. If you're travelling in a group, you don't want to be the party pooper who causes the team to turn around, right?
Well, you may feel disappointed if you need to tap out early, but if we're being realistic, it's much better to turn back and have taken a stab at Breakneck Ridge than quite literally break your neck in the process of trying to conquer it (pardon the pun here).
So, just come prepared if you're an intermediate to advanced hiker and take things as they come. This hike is hard, and there's no shame in throwing the towel in before reaching the peak! If you're in doubt, read some reviews from other people who have walked it.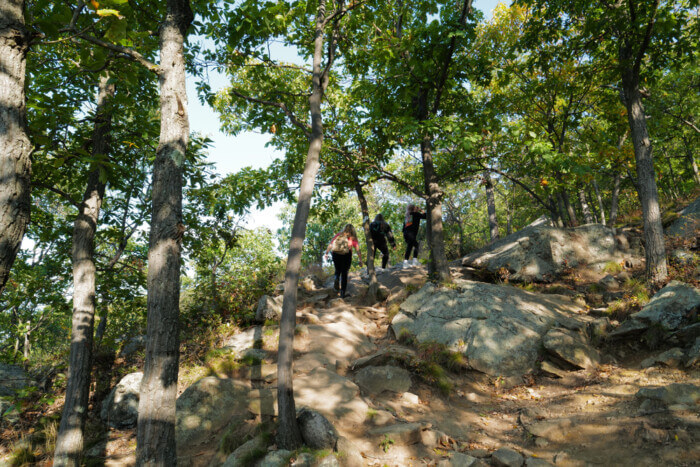 ---
You'll NEED hiking shoes.
Another thing that no one tells you about visiting Breakneck Ridge (or, if they do, it can be hidden in the fine print!), is that you'll absolutely need to bring hiking shoes with you.
We get it – hiking shoes can be a pricey investment, and if you're just heading over on a day trip to the Ridge, it can feel like a bit of a waste of money. Our advice? Get that thought out of your head immediately! Even top line, sturdy trainers won't do for Breakneck Ridge. You need sturdy walking shoes to tackle this hike, as it's exhausting, and the terrain is rather treacherous.
If you're wondering what makes Breakneck Ridge so difficult as a hike, it's partially down to the loose stones and steep gradient. You're going to be scrambling up rock for quite a while before you hit the 'nice' part of the hike here. Think grabbing rocks, clambering up, and repeat!
This hike is an adventure, so don't be put off! Just be aware that you'll need a good pair of sturdy walking shoes to tackle Breakneck Ridge to avoid any injuries.
Here are some suggestions:
---
You don't necessarily need to reach the peak for a fantastic view.
It always feels great to reach the peak of any great hike or trail – but that doesn't mean it's necessary!
What no one tells you about visiting Breakneck Ridge is the fact that you can see some truly sensational views without even reaching the summit. While some hikes might require you to summit to get the best visuals, we can promise that's not the case with Breakneck Ridge.
The first big viewing area is called the flagpole area, and even from here you'll get some incredible views of the Hudson River and the surrounding scenery. You can totally tap out at this point if you feel fatigued or can't face the next part of the trail.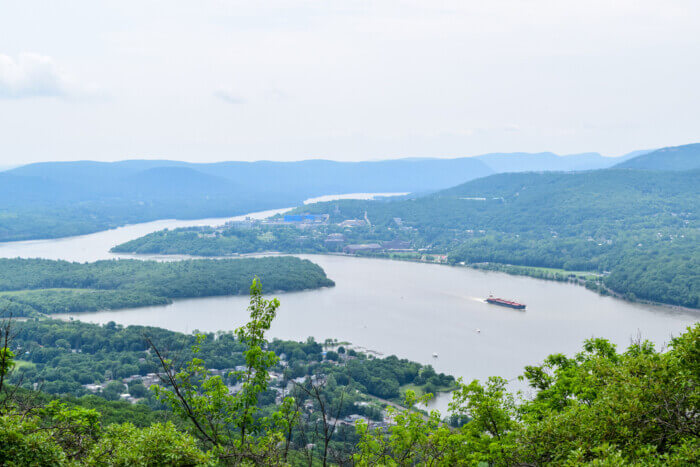 It's worth noting that there are some alternative routes up Breakneck Ridge, so if you're dreading the rocky ascent, then you can try for the slightly easier trail that's off the main trail. If you make it to the second viewpoint, you'll also be rewarded with fantastic, sweeping views of the area.
What we're trying to say here is that you really don't need to hit the top of Breakneck Ridge if you're not feeling up to it. Seriously, it's possible to prioritize your safety and still make the most of your hike!
---
The trail will be crowded.
It isn't exactly a great selling point for a hike if it's packed full of eager walkers, so no one tells you about the crowds at Breakneck Ridge.
As it's possible to get to this trailhead by train, many city workers and dwellers tend to make their way up on the weekends. While it is more crowded on the weekend days because of this, every day at Breakneck Ridge is usually full of people.
This may seem like a negative thing (and that's possibly why few people mention it), but it's not that bad. You shouldn't be trying to conquer Breakneck Ridge at record-breaking paces anyway, and as we've mentioned, this trail is difficult. So, if you try and climb it too quickly you could be putting yourself and others at risk.
The main thing here to take away is this: if you're looking for a lovely scenic trail where you can't see another soul for miles, then this isn't the one to choose!
---
You'll spot a great deal of local flora and fauna.
Okay, so this is a slightly nicer thing that no one tells you about Breakneck Ridge – you'll spot so much flora and fauna along the way.
This isn't so much the case during the winter months (you might see snow, though!), but during summer and spring, you're bound to see an incredible amount of flora and fauna. This area is known for oak and chestnut trees, and most of them have been standing for years. If you're lucky, you may even spot some bald eagles flying overhead at Breakneck Ridge!
Ah – the joys of America.
---
We hope that this list of 5 things no one tells you about Breakneck Ridge has been useful.
Our main piece of advice for tackling this difficult trail is to plan ahead, go slowly, and always come with the right gear!
---