The US is full of amazing places to see. We all know the big ones: New York City, Los Angeles, Miami, and more. They're bustling meccas of music, culture, art, and more. But that's not all that the United States has to offer! The US is a diverse landscape of cities with so many different ways of life.
If you're planning upcoming travel in the US, why not try something new? Skip the tourist hotspots and opt for lesser-known destinations. They'll provide you a trip unlike anything you've experienced before, and leave you with memories that will last a lifetime.
Here are 5 unexpected cities you must see in the US.
1. Twentynine Palms, California
Located about 2 hours east of Los Angeles is Twentynine Palms, California, home to Joshua Tree National Park. It's a desert in Southern California named for its prevalence of wild yuccas known as Joshua Trees. Twentynine Palms is located in the middle of the Mojave Desert. It boasts tons of trails for hiking, biking, camping, and more.
Joshua Tree National Park spans just under 800,000 acres and may be the closest that humans can get to alien landscapes. The open desert is full of giant boulders, sandy landscapes, and other-worldly Joshua Trees, which grow at extreme angles with big arms that appear to wave hello.
Come springtime, the town bursts into a technicolor bloom of wildflowers. It's a sight everyone should see in their lifetime.
2. St. Petersburg, Florida
You've heard of Tampa, but have you heard of St. Petersburg, Florida? It's Tampa's neighbor, just under 25 miles away. St. Petersburg's claim to fame is its title of "Most Consecutive Days with Sunshine", at a whopping 768 days of sun!
St. Petersburg is an ideal destination for sun-seeking families. It's got miles of beautiful beaches and a wonderful waterfront park for little ones to play the day away. You can also try your hand at biking, hot air balloon-ing, or a paddleboard-bicycle hybrid known as water pedaling.
Art-lovers will be pleased, too. St. Petersburg, Florida is home to the world-famous Salvador Dali Museum, as well as the Chihuly Collection, which features large-scale installations of blown glass made by Chihuly himself.
Tip! If you are from another country and planning a road trip in the US then it's a good idea to get an International Driver's Permit (IDP).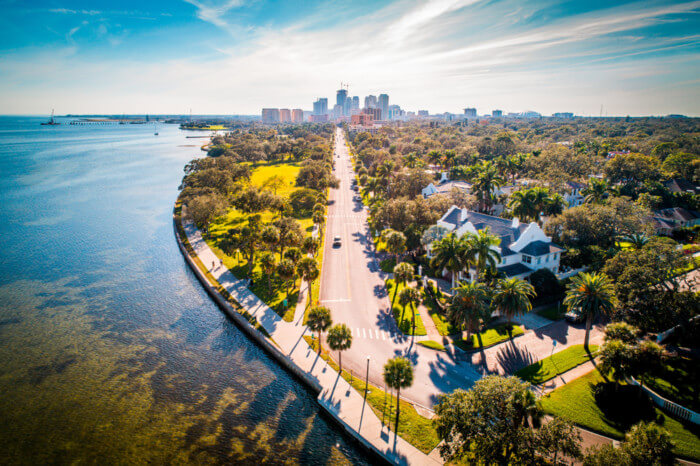 3. Salt Lake City, Utah
Love the great outdoors? You'll love Salt Lake City, Utah. It's home to miles upon miles of trails for hiking, trail running, mountain climbing, and more. Come winter, it also boasts some of the best skiing and snowboarding in the country.
For an easygoing hike, walk the Bonneville Shoreline Trail. It runs along the rim of former Lake Bonneville at the base of the foothills and makes for a beautiful stroll at dusk. If you'd like a bigger challenge, hike Bells Canyon. Its granite-studded trails lead you along a bubbling stream and to a beautiful waterfall. Continue up the mountain to a gorgeous reservoir. 
Read more: 25 things to do in Park City, Utah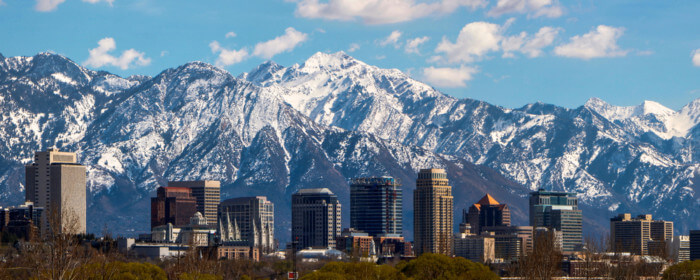 4. Beaufort, South Carolina
If you're craving a taste of southern charm without the party scenes of Nashville or New Orleans, make your way to Beaufort, South Carolina. Located on South Carolina's coast, this harbor town is about 70 miles west of Charleston and a history-lover's dream.
Beaufort was originally founded in 1711 and still holds onto much of its antebellum history today. Its entire downtown area is designated as a historic district. That means restaurants, shops, bed and breakfasts, and more are preserved in history.
For a truly unexpected experience, visit the Kazoo Factory, home to Kazoobie Kazoos, the only plastic kazoo manufacturer in the US. Best of all, you can make your own kazoo as a one-of-a-kind souvenir!
5. Eureka Springs, Arkansas
If you've got a penchant for the paranormal, you've got to visit Eureka Springs, Arkansas. This small town is nestled in the middle of the Ozarks. Believe it or not, Eureka Springs is known for two very unexpected things: Victorian architecture and paranormal activity.
Eureka springs is home to America's most haunted hotel, the Crescent Hotel. Originally built in 1886, the hotel was built as a resort, but soon after fell into disrepair. Over the next several decades, the Crescent hotel was home to just about everything, including a junior college and a women's' conservatory. Finally, it re-opened as a "hospital" for a millionaire inventor turned self-proclaimed doctor who claimed to cure cancer with Eureka Springs spring water.
In the turn of the 21st century, the Crescent hotel was reopened as a hotel. It's now home to hundreds of ghost sightings and tons of paranormal activity. Episodes of Ghost Hunter have even been filmed here!
Have you found your next adventure yet? Pack your carryon and don't forget your CBD vape kit to relax for the flight. Let's go!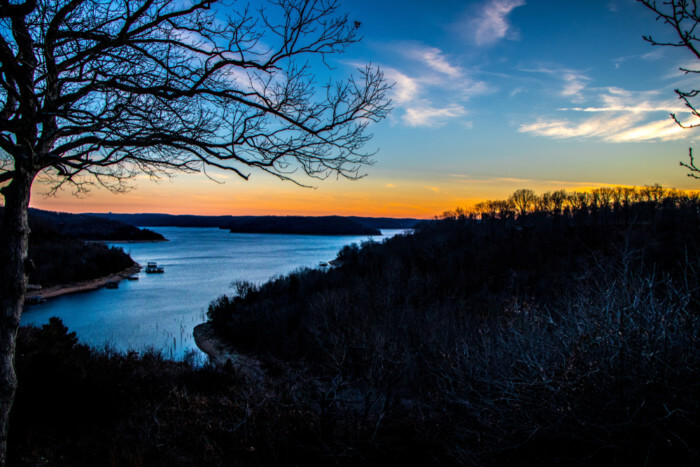 Did you find this list of unexpected places to visit in the USA helpful and inspiring? I hope so!