Are you looking for the perfect eco-friendly themed gifts for travelers? If so, keep reading!
We've been sourcing various gorgeous gifts, that would be perfect for eco-friendly travelers, or eco-friendly people looking to gift eco-friendly conscious items.
These gifts are all eco-conscious, or eco-friendly, and would be perfect for those who are extra-conscious about their mark on the environment and planet.
We've found 6 beautiful gifts that are ideal for those in search of something practical, caring, thoughtful and environmentally friendly.
So, let's go!
---
Eco-friendly themed gifts for travelers!
---
The Ethical Traveller, by Imogen Lepere
If your friend or family member is a book-lover, then we've found the perfect book for them.
The Ethical Traveller by Imogen Lepere is a new release, full of beautiful ways to roam the world, without ruining it.
This is a perfect gift for someone who is already trying their best to travel responsibly, but it's also a lovely starting point for those who may be new to the concept.
The book is absolutely beautifully written, and the illustrations are stunning too. We don't know anyone who wouldn't want to curl up and read this on Christmas day.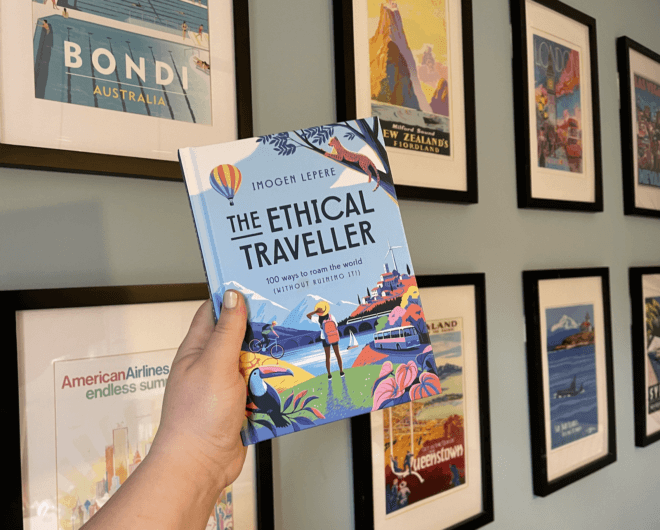 ---
Story Jewellery Hug Ring
Sometimes, sending something sustainable and responsible, can mean keeping it simple.
When we saw this Hug Ring from Story Jewellery we fell in love with it. It's such a beautiful gift for long-distance friends and relatives.
For friends and family who may frequently be traveling, or friends and family who might be based abroad, it's an easy gift for them to transport home, as a constant reminder of how much you love them too.
This gift is mega thoughtful, very meaningful, but it's also a very low-waste gift. This isn't 'fast-gifting' – it's something that will last them for years.
Adding to that, the packaging was minimal and recyclable too – all which counts towards being planet-friendly.
This would also be a great idea for couples too – and here are some other ideas for travel gifts for couples if you're curious!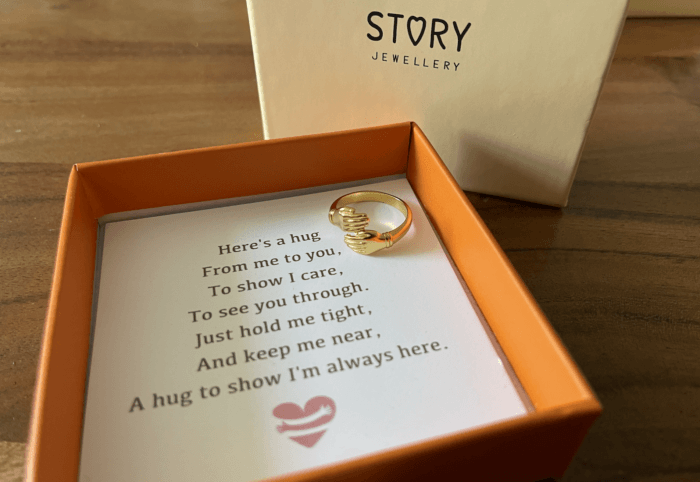 ---
Go Emu's towels Sustainable Towels
At £24.50 each, Go Emu's towels are a gorgeous gift to give someone who loves traveling.
It's not just the style of these towels we love (they come in some adorable patterns and designs), it's also the story behind them.
Each towel is actually made from 100% recycled post-consumer plastic, which is about 50 bottles. Which is pretty amazing.
They are super quick drying (perfect for surfers, beach-goers, campers, etc) and they're also sand and smell-repelling. Which again, is ideal for travelers and outdoorsy type.
Adding to all of that, they're also super soft and BIG! And you have a cute, thoughtful and genuinely useful gift.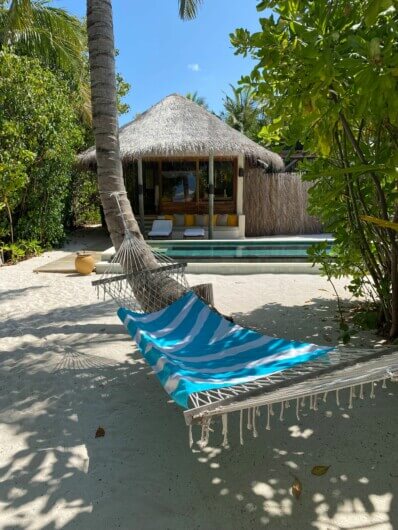 ---
SBTRCT Discovery Set
We discovered the SBTRCT Discovery Set while trying to find a gift for a friend of ours who is always flying between cities.
We thought about her biggest concerns, which were probably liquids in her hand luggage!
The SBTRCT Discovery Set is a Skincare travel kit, that is solid soap (not liquid) and it seemed to be a perfect fit for her.
The discovery kit is a lovely way to step into the world of eco-friendly skincare, and we love how stylish and beautiful it is.
The set contains a mini of their award-winning Gentle Foaming Cleanser and Moisturising Facial Balm in a compostable matchbox style carton. Perfect for travel and solid skincare first-timers.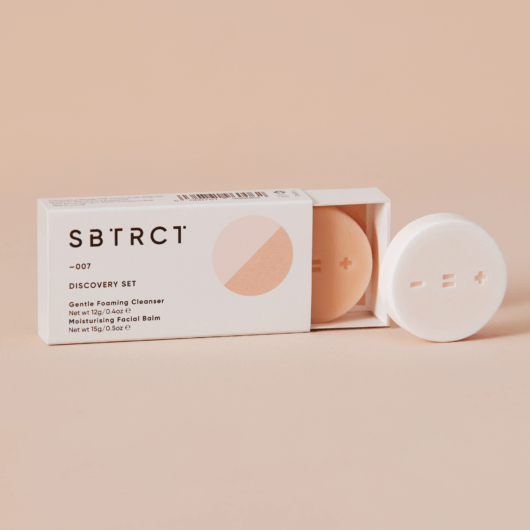 ---
Organic Face Cloths
If you're looking for a smaller eco-friendly gift, ideal for a stocking filler perhaps, then we recommend the Organic Face Cloths by the not-for-profit organization, The Miracle Made Foundation.
They're such a small but mighty product, and can save so much disposable product use over time.
These are really portable and easy to store too – making them ideal for anyone heading away on a trip soon!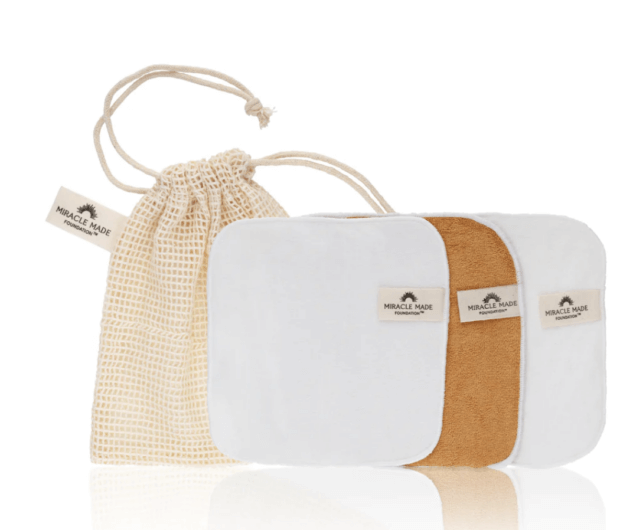 ---
Wooden WAKEcup
Next on our list of eco-friendly gifts for travelers, it's the Wooden WAKEcup.
First of all, we love the branding and style of the Wooden WAKEcup. It's adorable, so functional and super useful for anyone who is on the go.
Secondly, we love the story behind it.
10% of profits from Wooden WAKEcup go to the Marina Conservation Society and Plastic Oceans. So your gift is doing good in more ways than one.
---
We hope this list has been useful and given you plenty of gift ideas!