When taking vacations it can be all too easy to fall into the pattern of heading to the same places again and again… But there's something nice about looking outside the box and exploring new places.
There are lots of different places around the world that you might not have thought o check out before… Maybe you thought the flights were difficult or indirect, or that they didn't really cater to tourists.
Either way, below I've listed some vacation destinations you might not have considered before… Which you might love!
Dubai
I adore Dubai. My family (and some dear friends) live there, and so it holds a special place in my heart. I love the city – it has a mix of all the stuff I love. It's a bustling metropolis, it has amazing architecture, stunning hotels, incredible beaches, wonderful weather… it ticks all my boxes for a vacation. I love how safe Dubai is, how clean it is, how lovely the people are – and how much there is to do there each time I visit.
I think a lot of people are under the impression that Dubai is far away, but the 7 hour flight feels completely fine for me (it's short compared to my US flight times) and it zooms by. I've written endlessly about Dubai, but if you want to read more reason why I love this city, read this blog post.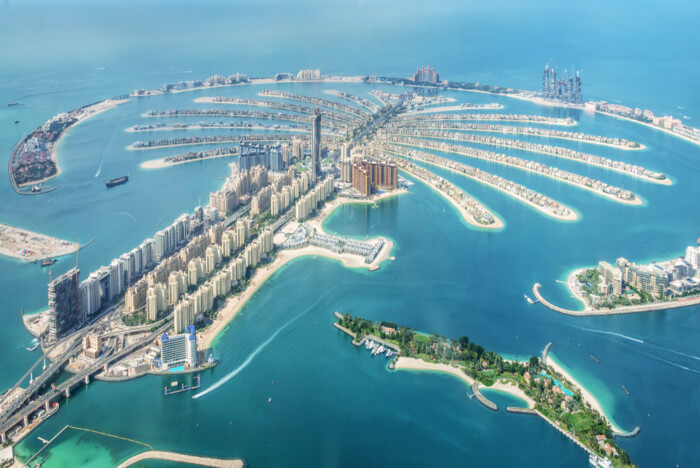 Abu Dhabi
Like the less-touristy alternative to Dubai, Abu Dhabi is found just along the coastline. It offers many of the same appeals of Dubai… The modern buildings, the beaches, the luxury resorts, the shopping. It's a fantastic city, and flight routes are more and more frequent from major airport hubs.
I think Abu Dhabi is going to keep growing in popularity, especially over the coming years!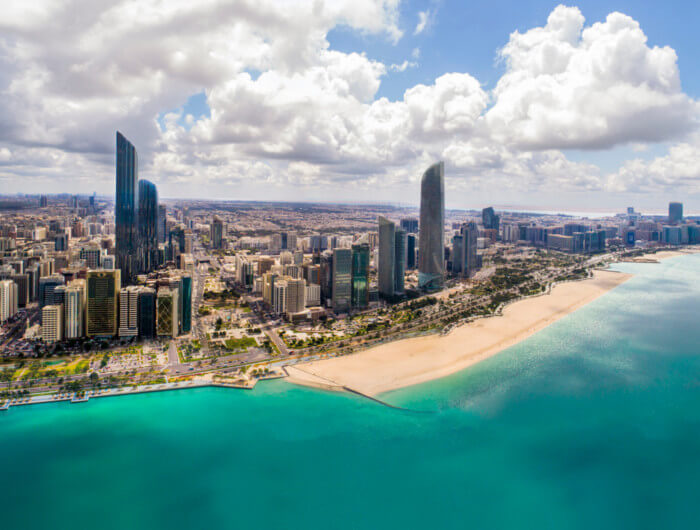 Sri Lanka
If you want more seclusion, and less city… Sri Lanka is a great choice to opt for. Sri Lanka is a beautiful destination, with tropical forests, secluded hilltop hotels and beachside luxury resorts.
One of the best options in Sri Lanka is just switching off and relaxing by the beach / pool – but there are tons of cultural options in this country too like the many temples, farms and wildlife. Srilankan airlines are growing their routes out rapidly, so it's getting more and more easier to reach this little slice of heaven!
Egypt
If your interest lie in history and culture (but you also love a bit of sunbathing and beaches) Egypt is a great choice. Of course, one of the main pulls of Egypt is the historic aspect, and all the incredible sightseeing options here. From ancient tombs to the incredible and wondrous pyramids… if you're a history buff you're going to love it here.
The luxurious (and surprisingly affordable) beach resorts just outside the city also make Egypt a more appealing option too. Egyptair booking process is really easy and their routes go from most major airports.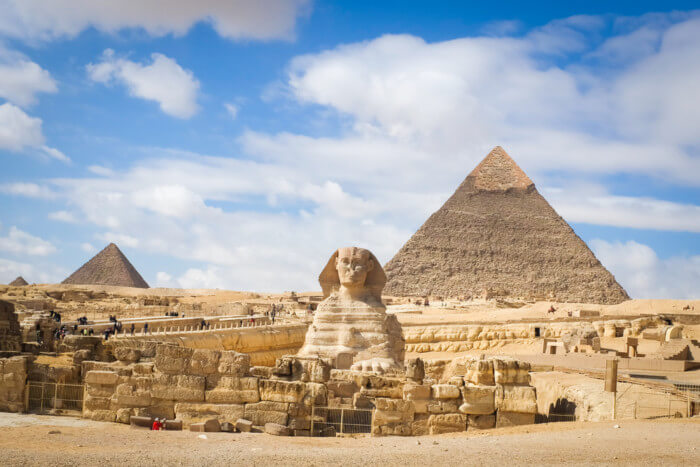 Istanbul
One of the Middle East's most trendy and up-coming cities, I keep hearing amazing things about the lifestyle here. Known for it's quirky art scene, amazing cafe culture and perfect weather – it's no wonder Istanbul is becoming an in-demand city break destination.
There's so much to see and explore in this city, you'll be spoilt for choice. And it's a great destination for photographers too – there's so much to take photos of! Here's a great Istanbul travel guide to get you feeling inspired.

Fujairah
Fujairah is one of the 7 Emirates that make up the UAE (technically the same country as Dubai and Abu Dhabi). It couldn't be more different to those big cities though, Fujairah is a laid back, beach focussed location amazing for sun seekers and those who want a laid back, relaxing vacation in the Middle East.
You'll find all the big luxury resort-names in Fujairah, and there's plenty to do in terms of activities too. If you wanted to explore Fujairah whilst in Dubai you totally could, as it's only a 1.5 hour drive away!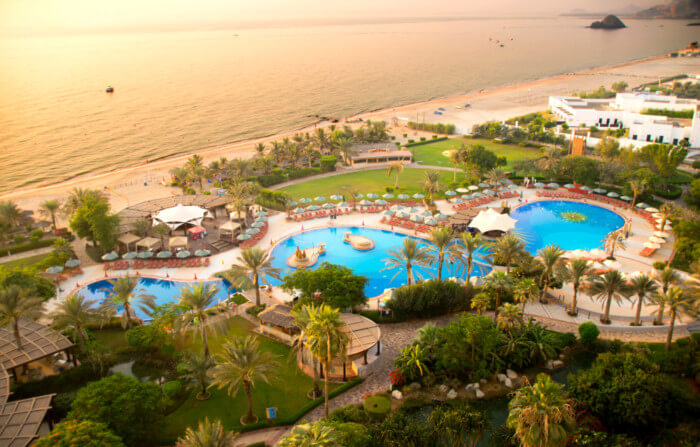 Singapore
Another amazing city with loads of fantastic things to do. Singapore is further afield than some of the cities on this list, but the culture, history and vibe of this city makes it well worth the wait.
Singapore is a tropical city, so it's hot all year round (perfect for visiting any time of year) and it has this great mix of city-life and beach life. If you're thinking of visiting Singapore, I'd spend a few days in the heart of the city, and then I'd spend a few days stopping on Sentosa Island (the city's beach resort area). So then you get the best of both worlds.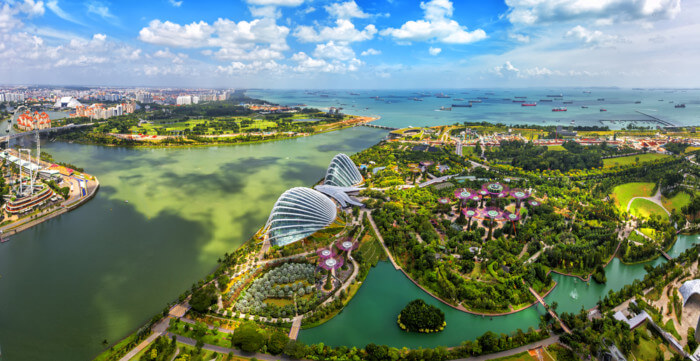 I hope this list of vacation destinations has been useful and given you some inspiration!