The Chinese Peninsula of Macau is somewhere that has grown in popularity in recent years, maybe the super glamorous cameo it made in the recent James Bond film helped! I know this destination wasn't even on my radar until I saw it though Mr Bond's eyes.
With the tourism industry now booming, Macau has taken over from Las Vegas as the world leader in gambling revenue. While there are many casinos in the city, there is much more to Macau, here are some of the top things to do when visiting the island.
To begin with, if you want to experience one of the most spectacular sights that Macau has to offer, then a visit to the Macau Tower is an absolute must.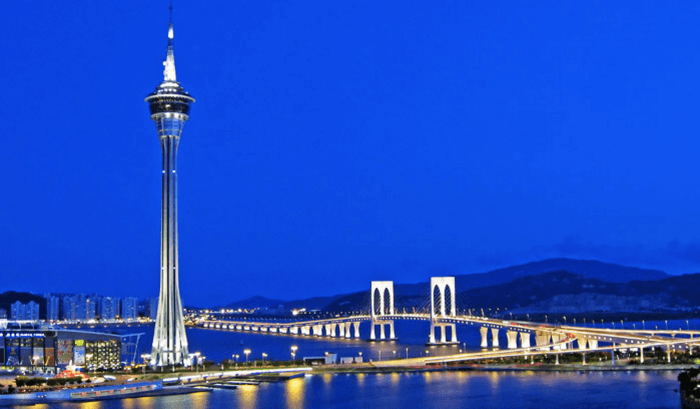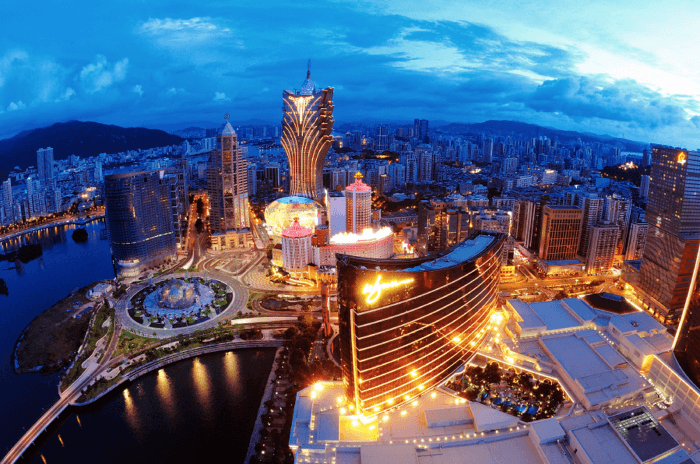 Aside from this though, it also offers a range of activities, including shopping centres, theatres and the exciting Skywalk X round the outside rim. Furthermore, if that isn't daring enough for you, you could try a bungee jump (because why the heck not?)
For the foodies… 
Macau offers plenty of great places to experience the local cuisine, with one of the finest being Seng Cheong Restaurant. You will find this in Old Taipa Village, on Rua do Cunha Street, and the dish you have to try is the Crab Congee – which is what it has become famed for.I know the food was one of my favourite parts of Hong Kong, and you can expect the same amazing local cuisine from here too.
If you're feeling brave… the likes of Deep Fried Salted Frogs Legs, Raevian and Frog Leg Congee can be found here too (yes, not just in France!). While here, you should also take the time to visit the rest of Taipa Village, as the old-fashioned shops and restaurants within this little enclave give you a taste of old China within the modern city of Macau.
If you want to explore the most famous aspect of Macau – its casinos – a great starting point would be the City of Dreams Casino, located on the Cotai Strip. This 420,000 square foot complex boasts 1,514 slot machines and 450 table games – including Blackjack, Baccarat, Roulette, Sic Bo and various forms of poker. It also offers other entertainment, such as the House of Dancing Water show combining dance, diving and theatre, and the Club Cubic nightclub. The Venetian Macau is another casino you should.
This has four separate gaming areas – the Phoenix, Red Dragon, Imperial House and Golden Fish – with 800 table games and more than 3,400 slots. Situated on the Cotai Strip, its mix of great gaming and live shows and sports events makes it essential.
Macau is becoming one of the world's hottest tourist destinations, and it is easy to understand why.