We're finally heading down to Queenstown tomorrow morning, after spending 2/3 amazing days in Auckland. So excited to pick up our keys for our new apartment! And to have a Ferg Burger too of course…!
Today we had a pretty easy going day in Auckland – we did a harbour boat cruise which was really nice – but I'm pretty sure it would've been nicer in the sunshine. Open roof boat tours aren't much fun when it's chucking it down. Luckily they had a nice cozy indoor bit too – but the rain on the windows made it pretty impossible to see much. I kept popping out onto the deck to take photos and then coming back in drenched from head to toe. I think Pad was extremely amused by this – I was just extremely wet and cold. But the photos are worth it!
Ever the optimist.
They gave us free tea too. Winning.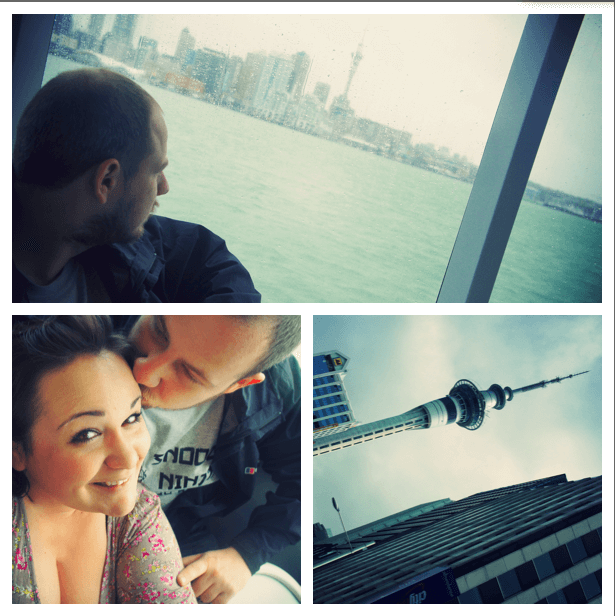 The jetlag has well and truly set in by the way  – but we're hoping to shake it off soon. I'm suffering extreme exhaustion and taking every opportunity to sleep – whereas Pad is not sleeping but seems to be relatively fine (annoying).