A cruise holiday is a fantastic excursion for both young and old alike. However, if you're used to either beach holidays or city breaks, then it's more than likely that a cruise is a completely different experience. As such, you need to ensure you're properly prepared. Here are five bits of advice you need before booking your cruise holiday.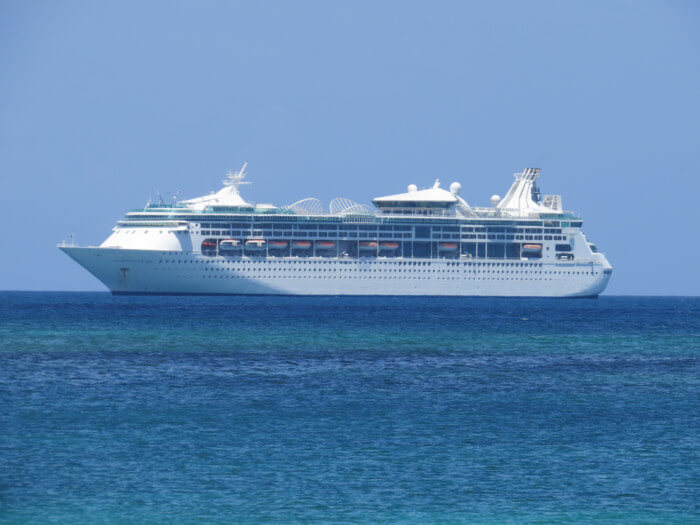 Image credit: Autumn Rainbow
Research 'extra' packages and offers 
Most cruise ships offer 'inclusive' packages, or drink packages – and if you can catch them in the right seasons you can sometimes get these included for free to (at the very least) discounted. It'll save you loads of cash onboard if you opt for a package like this, so make sure you look into it.
Pre-book your excursions
If it's your first time on a cruise, try and pre-book your excursions as far ahead as possible – especially the popular or in-demand ones. A lot of cruise-newbies don't realise they have to book ahead, and end up missing out on fun activities.
Take an Alarm Clock
This may seem a little basic, but some cruise liners do not have alarm clocks in their room through a fear of waking other guests. You can arrange wake up calls, but taking your alarm clock with you is far easier. Most phones have alarm clocks too – so that'll always work if you don't have room for an actual clock. Just make sure you've adjusted your time zone!
Image credit: jmsbyntn
Remember a First-Aid Kit
Packing a first-aid kit is also a great idea. Various medicines are available on board, but they can often be expensive and it can be difficult to get hold of the brands you require. Packing all you may need in a handy case can save you time and money. It's also great to take one out and about on excursions, just to be safe. You may not be handy or nearby to a pharmacist, so it's a great idea to always have the basics in your bag.
Dining
Remember that each cruise ship will have a wide variety of dining options. Some of these may be informal buffets while others are formal a la carte dining experiences. You can usually pick and choose which of these suit you. You'll never get bored eating at the same places, as many cruises have multiple options.
Keep in mind that, some of these dining experiences may require formal dress. It's worth packing a shirt and trousers or a more formal dress just in case you need one.
Ask about 'theme nights' 
Some cruises do 'themed nights' during the duration, where everyone brings a fancy dress outfit to wear for the evening. If this is something you'd want to take part in, then you should definitely ask about the themes and events ahead of time so you can prepare!
Room Types
Each ship will also have a variety of different room types in a wide variety of locations. Ensure you know what all of these include to make an informed choice – the cheapest may not be the best. A lot of cruise-newbies book the cheapest room, only to discover they don't have a window or balcony (which they'd hoped for). Always look up pictures of the actual room you're booking, just to be certain.
Also, although deals are often available, you're better off paying well in advance if you're a large group and want to be near each other. This isn't always possible if you wait for the deals.
Costing
You'll also need to watch your cost. Cruises can be a fantastic all-inclusive option, and operators such as Thompson often offer packages that not only include the cruise, but also all your on board meals, entertainment and daily activities.