Of course, as someone who lives in London (and loves sandwiches) one of my favourite things to do is go for Afternoon Tea.
For all those non-UK people reading, afternoon tea is a very civilised affair (usually somewhere a bit posh) where you have tea, scones (with cream and jam obviously), cake, more cake and mini sandwiches with the crusts cut off. It's yum.
I've had my fair share of afternoon teas in London and I always think it's a great little activity to go and do when you have guests round for the weekend. We took my fiance's parent to the afternoon tea in Harrods a few months ago, and then over new year my sister and went for afternoon tea at The Lancaster, London.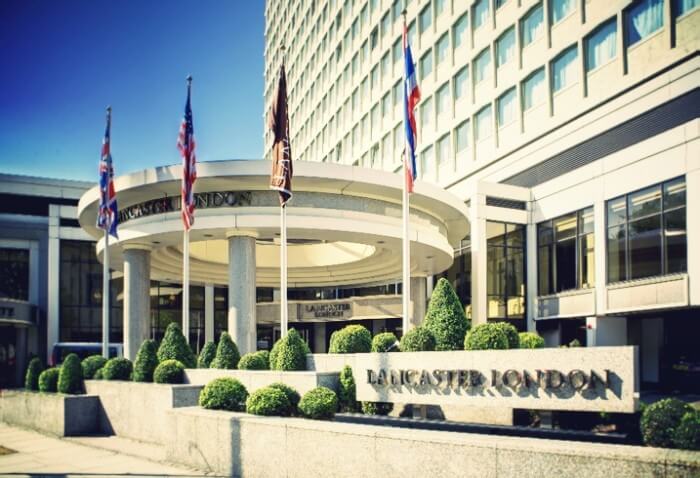 Afternoon tea at The Lancaster Hotel is available in the hotel's first floor lounge every day from 2pm until 5.30pm. The hotel feels quite posh as you enter, so this definitely feels like a 'treat' 🙂
Lancaster London Afternoon Tea is priced at £30 per person.
£40 with a glass of Laurent-Perrier Champagne
£45 with a glass of Laurent-Perrier Champagne (Rosé)
AND IT'S ALWAYS WORTH OPTING FOR THE CHAMPAGNE!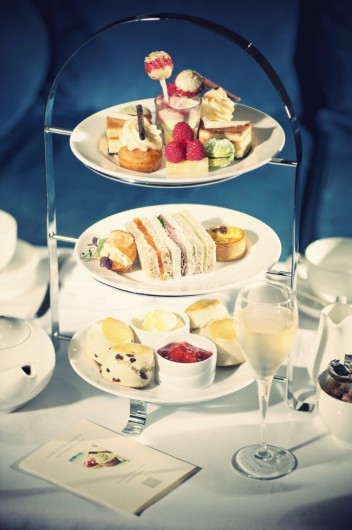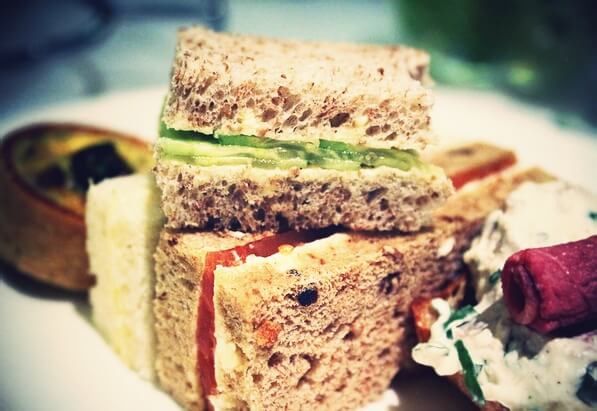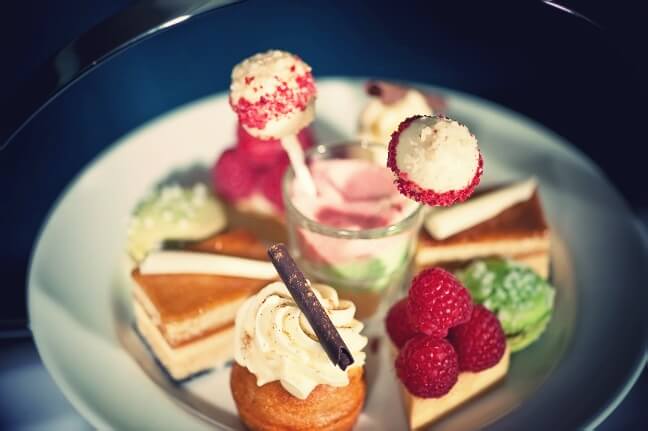 A fantastic pre-theatre treat that will not leave you wanting anything more for the rest of the day.
What do you get?
There was first a selection of small sandwiches, which included cream cheese and salmon, cucumber, beef – basically the classic afternoon-tea sandwiches is what you should expect. And don't worry if you're still hungry after finishing them – the staff will always bring you extra!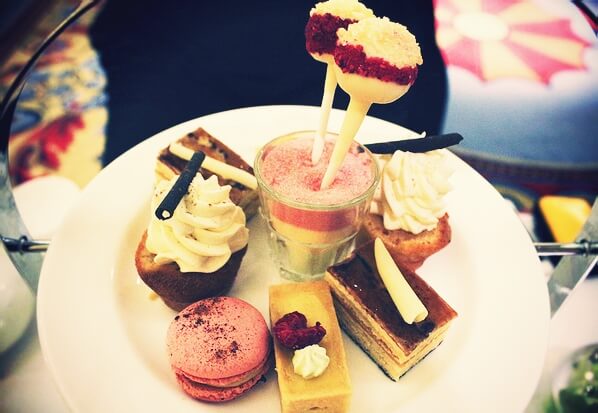 The sweet bites included a white chocolate and raspberry lollypop (with that fizzy popping candy to dip it in), apple and honey cupcake, lemon fruit tart, caramel and hazelnut tranche plus passion fruit and raspberry macaroon – I'm not a fan of macaroons so my sister got those. This is then followed with plain and raisin scones with homemade strawberry jams and Cornish clotted cream.