Are you looking for the best day trips from Vienna?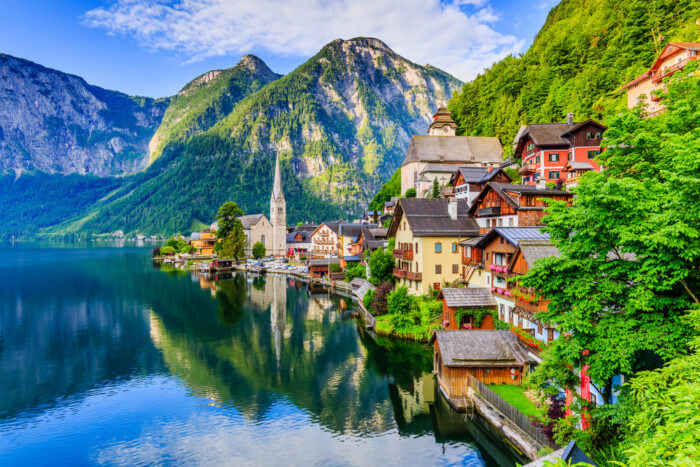 If you're visiting Vienna, it's the perfect chance to explore a bit more of Austria and see what else this amazing country has to offer! Austria is bigger than it looks, and there are so many wonderful day trips from Vienna that can show you more of the country, the culture and the traditions.
If you're currently planning your Vienna vacation, then take a look through these day trips from Vienna and see if any of them take your fancy! It's worth scheduling in an extra day (or two!) so you can fit in a couple of day excursions and explore Austria even more!
Amazing day trips from Vienna…
---
Melk, Hallstatt, and Salzburg Private Tour
The first day trips from Vienna I want to recommend is the "Melk, Hallstatt, and Salzburg Private Tour" tour from Vienna is a stunning day trip to take from Vienna. It's a little like stepping back in time, and the beautiful architeture is really something special. Some highlights of this tour include…
Visiting the beautiful city of Melk in Lower Austria, famous for it's Benedictine Abbey, which is one of the most incredibly designed monastic houses in Austria.
You'll also visit Salzburg, which is a stunning city on the border of Germany, and one of the most well known cities in Austria. It's also the birth place of Mozart!
You'll also stop off at some stunning views along the way, overlooking Austria's beautiful (and huge!) lakes. You'll get plenty of chances to take some amazing photos.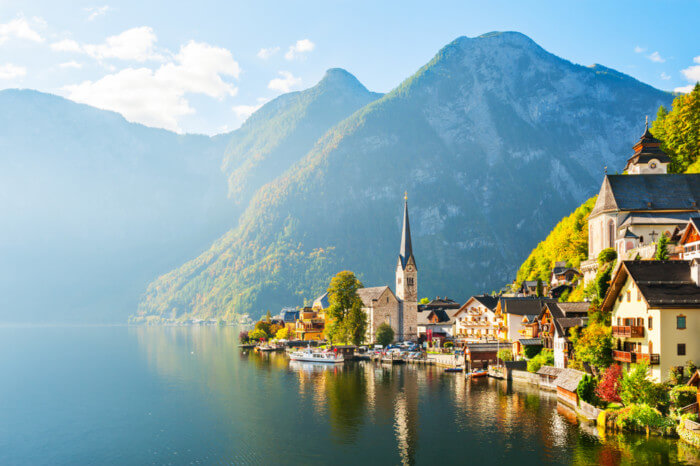 ---
Wachau and Danube Valleys Tour
The "Wachau and Danube Valleys Tour" from Vienna is the perfect way to explore the Wachau and Danube valleys. You'll make your way there on a coach, and then transfer onto a beautiful boat journey to soak in even more of the region. Some highlights of this tour include:
A gorgeously romantic boat cruise on the Blue Danube – one of Austria's most beautiful rivers.
A visit to the Abbey of Melk, and a look inside this famous and iconic piece of architecture.
Plenty of time to enjoy theand Danube Valleys (UNESCO World Heritage Sites) and take lots of photographs!
Time to shops in Melk and browse some of the town's beautiful shops.
---
Bratislava Tour by Bus and Boat
Next up on my day trips from Vienna list… The "Bratislava Tour by Bus and Boat" is a wonderful day trip from Vienna. Bratislava is actually the capital of Slovakia (and not in Austria at all) but it's such a short distance, that it's the perfect chance to explore Europe a little further! Bratislava is found by the Danube river, and is known for it's beautiful scenic streets, quirky shops and local vineyards. Highlights of this tour include:
A beautiful scenic walk through Bratislava and the old-style traditional streets
Time to enjoy the city; sit a local cafe or enjoy a spot of shopping
An enjoyable and scenic cruise that takes you from Bratislava to Vienna (with Twin City Liner boat)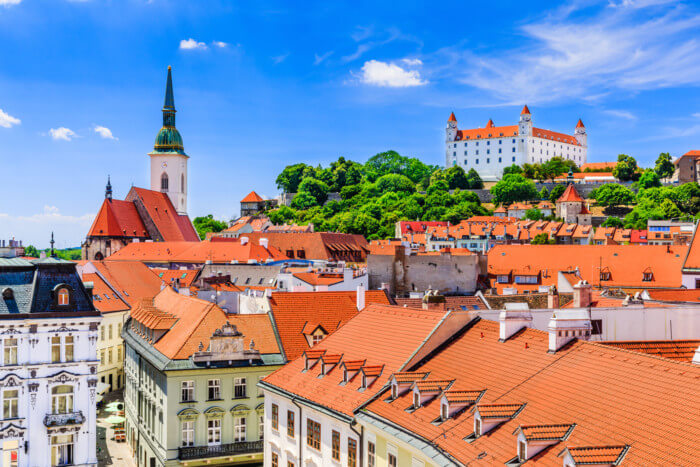 ---
Prague Day Trip
No list of day trips from Vienna would be complete without a day trip to Prague. A day trip to Prague from Vienna is such a great day trip from Vienna, and lets you explore a little more of Europe. Prague is the capitol of Czech Republic, and has the beautiful Vltava River running through it. It's a culture hub, and a really popular destination for city breaks. If you don't have time to stop in Prague though, the day trip from Vienna is the perfect option, you'll get to visit Prague and see some of the highlights in a one-day tour from your Vienna hotel. Here are some of the tour highlights…
Soak in some of Prague's most iconic landmarks
Visit the capitol city of Prague and tick another European city off your bucket list!
Experience the old city of Prague which is seeped in culture and amazing architecture
Visit the iconic Prague sights like the Prague Castle, Wenceslas Square and The Charles Bridge
---
Day Tour of Salzburg
The "Day Tour of Salzburg" or "Private tour from Vienna to Salzburg" are great options if you want to fit in a day trip to Salzburg during your Vienna vacation. Salzburg is everything you imagine Austria to be, and it's one of the most well preserved towns in the Austrian Alps. It's also, rather famously, the filming location for "The Sound of Music" and both of these tours will include trips to see some of the key filming locations in the movie. This is a fantastic option for day trips from Vienna. Highlights of the tour include:
Have a whole day exploring and wondering at the beautiful Salzburg
An amazing and knowledgable guide around the town
A visit to St Peter's Church (an incredible historic cathedral in the heart of Salzburg)
Visit Mozart's birthplace
See the famous filming locations for the "The Sound of Music"
---
Panoramic Austrian Alps Tour and Hallstatt
Last on my list of day trips from Vienna… This private tour is great if you're a family or a larger group that want something a little more tailored. The "Panoramic Austrian Alps Tour to Hallstatt" ticks all the boxes – you'll see so many stunning Austrian locations and get to admire some fo the most beautiful landscapes. A big advantage of this tour is being able to tailor the schedule to suit your wants or needs too. Highlights include:
A full day with a private tour guide
Enjoy the Austrian lakes and Salzburg
Tailor your itinerary and schedule to fit in everything you want to see!
Visit Lake Attersee and also the beautiful Lakeside Town of St. Gilgen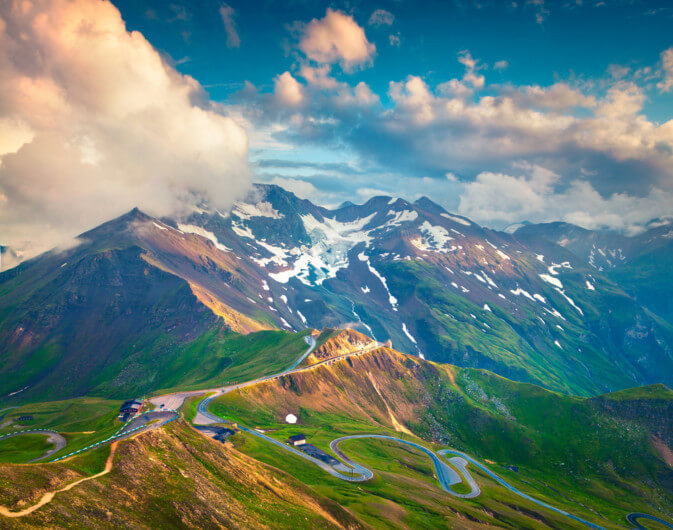 ---
I hope this list of amazing day trips from Vienna is useful for you! Have an amazing Austrian vacation!