With the winter chill easing off (FINALLY!) and the days getting longer, I've been day dreaming about some lovely city breaks. Pad and I are headed off to Berlin soon (yay!) so that'll be the first city break of the year checked off.
City breaks are our main priority this year, being a newly engaged couple saving up for a wedding – we're only really planning mini-breaks at the moment, because most of our cash is going towards wedding plans. I've also been looking at little cash-saving tips too, like reward schemes and air-miles (etc) which never seemed a priority before – but now seem like the key to organising affordable holidays, and still being able to save for the wedding too.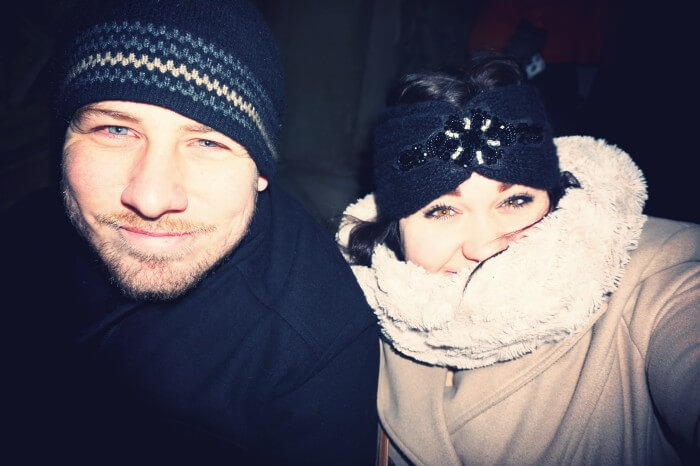 When you think about how easy it is to collect points (I literally go in Sainsbury's EVERY DAY) and how cheap the EasyJet flights are anyway, these little savings can actually help out quite a lot. As a quick summary, every 500 points is worth £2.50, which can quickly add up. What's more, you can also collect 1 point for every £1 spent when you buy EasyJet flights through their eShops page on the Nectar website.
So then, the only issue is, deciding where to go! Here are some great city destinations to try out…
Berlin
I include this one because I'm actually heading there myself pretty soon. The city is on of Europe's coolest cities at the moment and after months and months of people telling me how awesome it is – Pad and finally decided to go, I've been stalking the Lonely Planet page the last few weeks, and would absolutely LOVE some recommendations if you have any. It'll be a little chilly around this time of year, but we'll be walking around, taking in the sights and then enjoying a glass of win in the evening!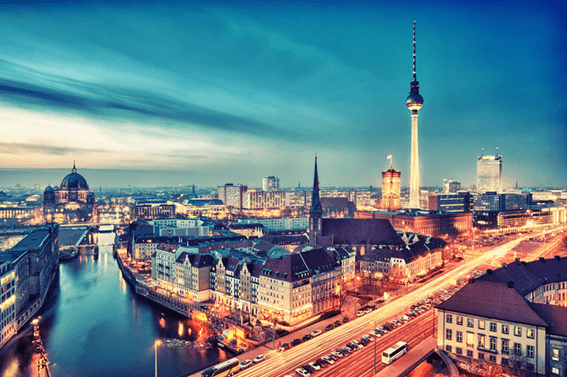 Prague
Another city on my to-do list, the spring atmosphere in Prague is apparently unparalleled, with the city shaking off its last dusting of snow, the architectural splendour really comes into its own. I think it's my Mum who originally recommended Prague to me. A city break to the Czech capital will mean enjoying Gothic castles and blooming flower boxes by day then mulled wine (a recurring pattern here…!) in friendly bars come nightfall. I've also seen some gorgeous photos of the river by night, and can't wait to take some of my own.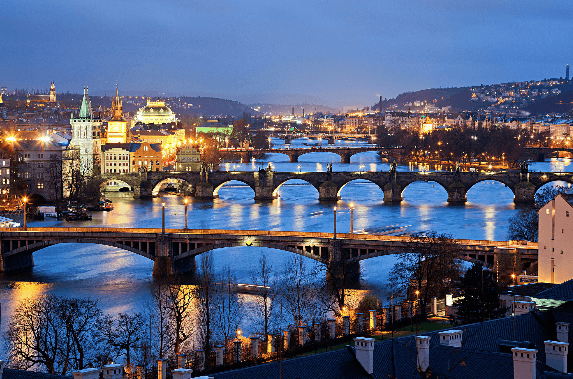 Moscow
OK, I'd be lying if I didn't say my obsession with Russian cities comes from watching the movie Anastasia as a child. I was totally swept up in that whole story, and the animated architecture looked just as good as the real stuff (which I googled years later). It's another place I'd love to visit because of the fantastic photo opportunities, and if you're brave enough to face the chilling conditions then Spring is a pretty awesome time to visit before the summer crowds hit. The stunning sights including colourful Russian Orthodox Church domes, a wealth of historic churches, and majestic palaces that transport you back to Imperial times all add up to a highly memorable spring break. Just in time as the city starts to turn green.
Marrakech
If you don't want to leave the cold for more cold (fair play… sometimes you just need sunshine) then Morocco is one of thoseplaces that seems to have great weather all year round. My family live in Dubai, so I love the Middle East, and I just know I'd love it in Marrakech. It's kind of a bonus too, that you can get cheap flights (you know, like france/spain cheap) but you end up in a place that's totally different and totally culturally worlds apart. Visit the atmospheric souks, take in the stunning work of local craftsmen, and travel to the desert for a once-in-a-lifetime camel ride experience.