Belgium promises a fun, diverse holiday experience with its array of activities and sights to see. Bordered by Germany, France and the Netherlands, it has soaked up the best of its neighbours with an alluring appeal all of its own as well. The community is mostly bi-lingual and extremely open to tourists, and including the following places in your Belgium travel planner will make your trip a perfect one.
Brussels
The country capital is a must-see stop on any tour and exemplifies the diversity of the country entirely. Take in a relaxed afternoon at the Grand Place which has an amalgam of the historical and the modern with the 15th-century town hall at its heart surrounded by chic cafes placed across this cobble-stoned square. These cafes also boast of architecture from earlier periods of time and tourists can sample some delectable Belgian treats while enjoying the view. From here head to the Rue Charles Buls for some indulgent shopping and get a glimpse of the cheeky Manneken Pis statue.
Brussels, Belgium, Europe by Hernán Piñera
Musée du Cinquantenaire
If you wish to dive into the rich history of this country or rather monarchy then the Musée du Cinquantenaire is the place to be. It houses an enormous collection that not only encompasses Belgium history but everything from Egyptian relics to early 19th century artefacts as well. The museum itself is an impressive architectural work and only adds to the awe-inspiring aura of its antiquities. Make this part of your Belgium itinerary planner and have a fascinating day!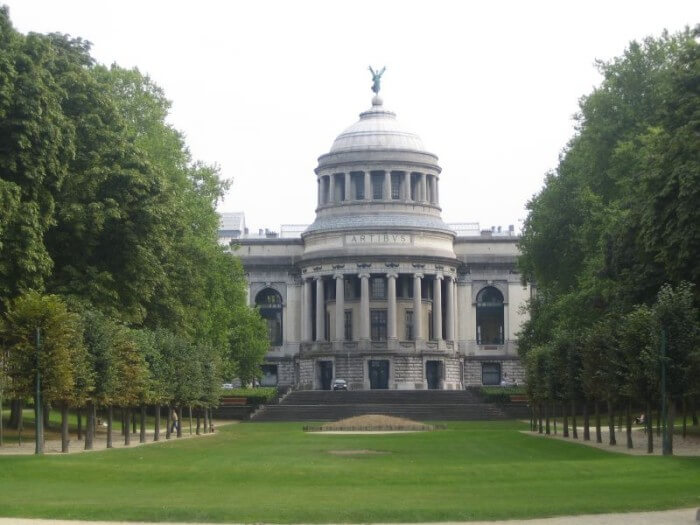 Musée du Cinquantenaire, Belgium, Europe by lizzlebob
Musées Royaux des Beaux-Arts
A trip to the Musées Royaux des Beaux-Arts is mandatory as it is home to a vast majority of Belgian artwork that dates back through the centuries. It, in reality, houses a combination of museums – the Musée d'Art Ancien, the Musée d'Art Moderne, and the Musée Magritte. Considering Belgium's artists have been involved in various art movements sweeping Europe through the years and have even engineered a renaissance all their own, the Musées Royaux des Beaux-Arts offers an amazing experience.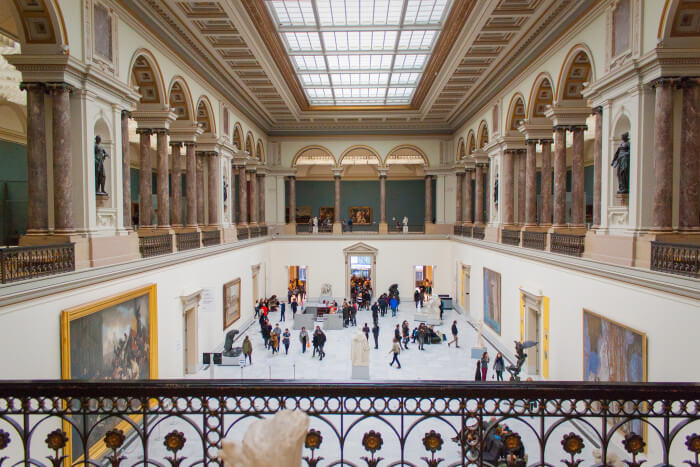 Musées Royaux des Beaux-Arts, Belgium, Europe by Paolo Trabattoni
Antwerp
Once you have had your fill of Belgian history and past cultural feats, head to Antwerp which has always been hailed as the port city that keeps the country's cultural scene on its toes and constantly on its toes. Antwerp is home to the impressive Gothic cathedral, Onze-Lieve-Vrouwekathedraal. The cathedral looms over the city and is quite a sight from wherever you might glimpse it. Scheldt Riverbank is a picturesque spot with a tunnel that allows pedestrians and cyclists to cross the river while taking in the beauty of the tunnel walls themselves. If you have kids or are a nature lover, make sure to stop at the Antwerp zoo for a fun day.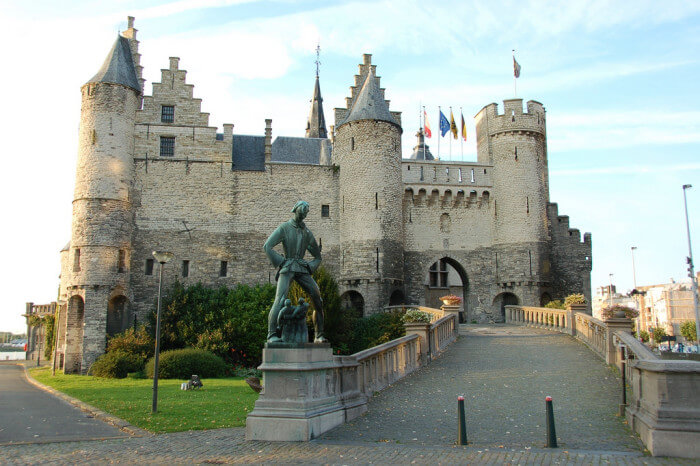 Antwerp, Belgium, Europe by Krzysztof Belczyński
Waterloo Battlefield
Head to the site of Napoleon's most popular defeat, Hameau du Lion (Lion Hamlet) which is a few kilometres walk or cycle ride away from the actual town of Waterloo. Make sure to visit on the 18th of June as an annual re-enactment is usually held on this picturesque patchwork field that is otherwise littered with memorials and historical buildings.
Waterloo Battlefield, Belgium, Europe by Dennis Jarvis
Bruges
The idyllic town of Bruges thrills many a tourist with its medieval buildings and amazing sites. Visit the chocolate museum and gain insight into the history of those delicious treats, before watching them made before your eyes and then pick up a sample. Maybe you could take a stroll through the Markt which is always alive with tourists and local activity, surrounded by historical cafes and other landmarks, it promises a worthwhile visit.