Booking a holiday to Ibiza soon? If you want to fill your vacation with some amazing luxury experiences, you've come to the right place! Here are some recommendations for some gorgeous luxurious experience on Ibiza.
Book a 5* Hotel
Luxury is all about the experience – so if luxurious experiences are what you're after, then book yourself into a gorgeous 5* hotel, even better if you can upgrade to a suite. If you're looking to stop in Santa Eulalia del Rio, Aguas De Ibiza is a beautiful hotel, and definitely one I'd recommend! Which brings me onto my next idea…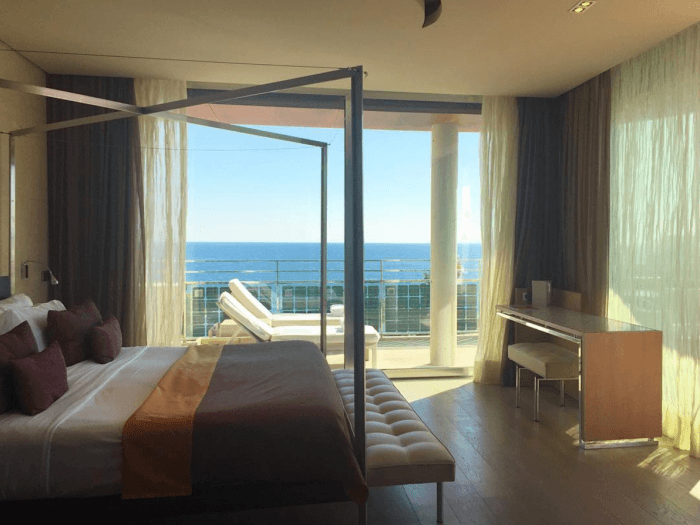 Dine out in style
Many of the luxury hotels have incredible restaurants too. Aguas De Ibiza actually has a flair of gastronomy, you'll definitely want to check out the hotel's restaurant. If luxury food is your kind of thing, you'll definitely want to give this place a try –  ViCool is owned by chef Sergi Arola (a well known Spanish chef). Take a break from Ibiza nightlife for a night, and enjoy some incredible food instead.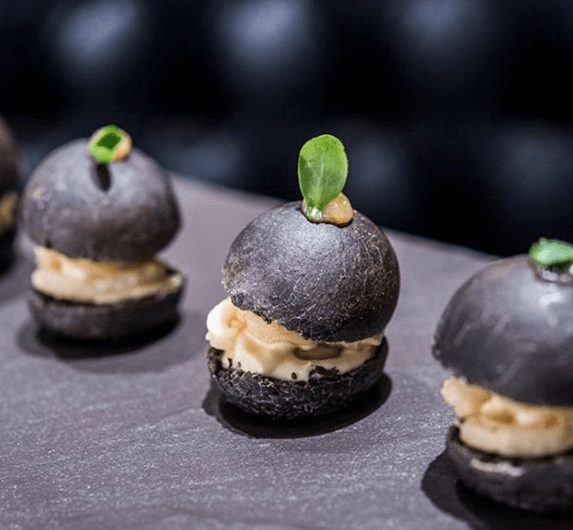 Hire a private boat
If you want to see more of the island, but also want to stay out in the sunshine, we're not sure what could top hiring a private boat. Don't know how to sail? It's not a problem – lots of companies in Ibiza will hire a boat and a skipper to sail it for you. You just need to lay back and relax, and enjoy the view! maybe take your camera too, for all the incredible views on offer!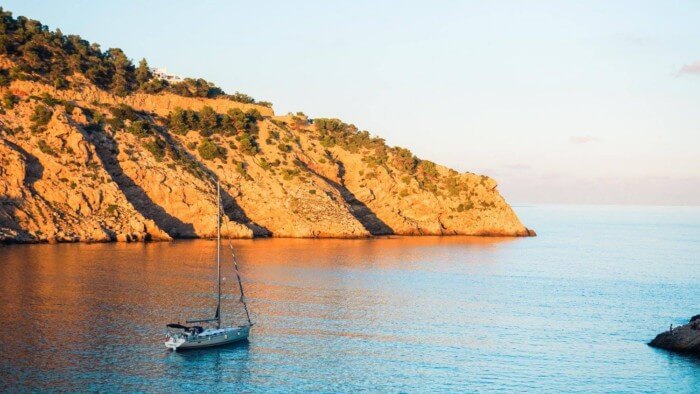 Pamper yourself at a VIP day spa
Pamper yourself after a night of sampling the island's glamorous nightlife by spending the day at one of Ibiza's opulent spas. There are plenty to choose from on the island, most of them located inside the 5* hotels. Book a massage or facial, and get yourself looking relaxed and refreshed for the night ahead.
Hire a private driver to tour you around the island
If seeing the island by sea isn't you thing, maybe hiring a private driver is more your style. You could hire a limo for the day, and explore some of the cute hidden beaches and market towns Ibiza has to offer. Your driver will know all the best places to pull over for amazing insta snaps too!
Become a VIP
For a bit of luxury during the evening, book yourself a VIP package at one of Ibiza's many nightclubs. Prices can vary, but there's nothing like treating yourself to the best service all night. Many VIP packages include a private dance area, a private bar and drinks on arrival. Oh and you won't have to queue!