Are you looking for the best sightseeing tours in Delhi…
---
Are you looking for the best sightseeing tours in Delhi? Finding your way around Delhi can be a little confusing and overwhelming for first-time visitors, and I find having a tour pre-booked and arranged ahead of time can really help ease any anxiety or reduce any stress! Delhi is already stressful enough!
In the list below you'll find some of the best sightseeing tours in Delhi, tours which will show you all the amazing things to see in the city, most of them alongside professional tour guides and locals – who will ensure you're never lost or unsafe.
---
Taj Mahal & Agra Fort: Private Sunrise Tour from Delhi
First on my list of the best sightseeing tours in Delhi, a private sunrise tour to the Taj Mahal! On this tour you'll travel in your own private car towards the Taj Mahal at sunrise. Sunrise is a perfect time to visit this iconic building, as it helps you avoid the lines and the queuing, and lets you take some amazing photos at sunrise before all the crowds arrive. After enjoying the Taj Mahal, you'll go on to visit the impressive Agra Fort, which is another key location in India you won't want to miss out on.
You can click here to book this tour.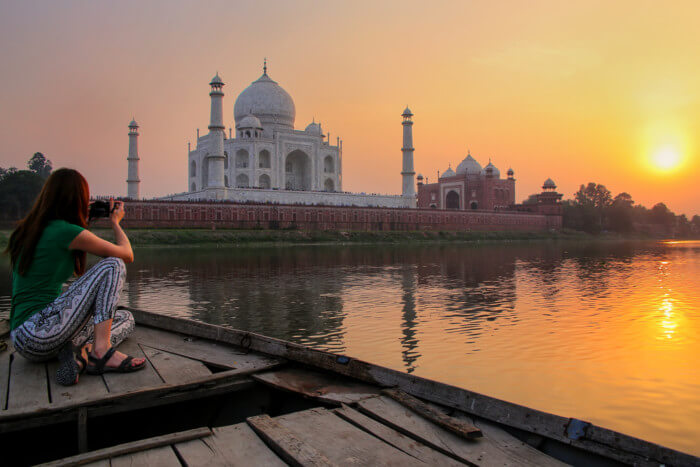 ---
Delhi: Full-Day Qutb Minar, Old and New Delhi Private Tour
During this 8 hour tour you'll have a local tour guide take you around the best sights in new Delhi and old Delhi. There's so much to see and do in the city, and your tour guide will make sure you're seeing all the best things such as India Gate, the Presidential Buildings and the Lotus Temple!  This is definitely one of the best sightseeing tours in Delhi.
You can book this tour by clicking here.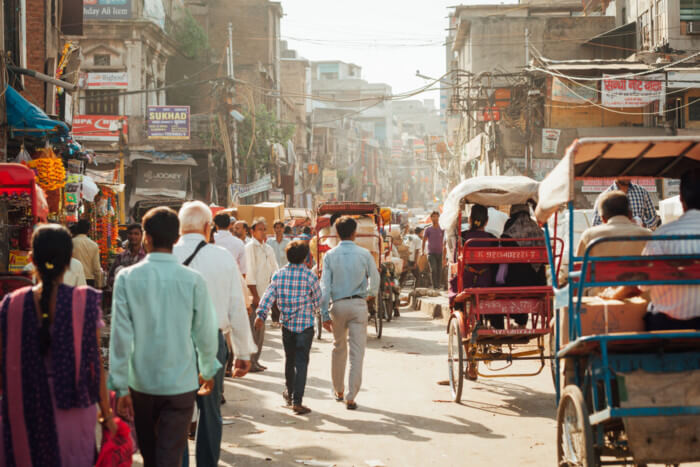 ---
Markets and Temples of Old Delhi
I couldn't write a list of the best sightseeing tours in Delhi and not include a market tour! The markets and temples of Delhi are some of the most bustling, vibrant and interesting parts of the city – definitely something not to be missed. This unique 3 hour walking tour takes you to the very heart of Delhi, letting you explore the incredible markets and temples too. You'll visit the famous Red Fort, the beautiful Fatehpuri Mosque, and the incredible Sikh Temple while weaving through the market stalls and chatting to street vendors.
You can click here to book this tour.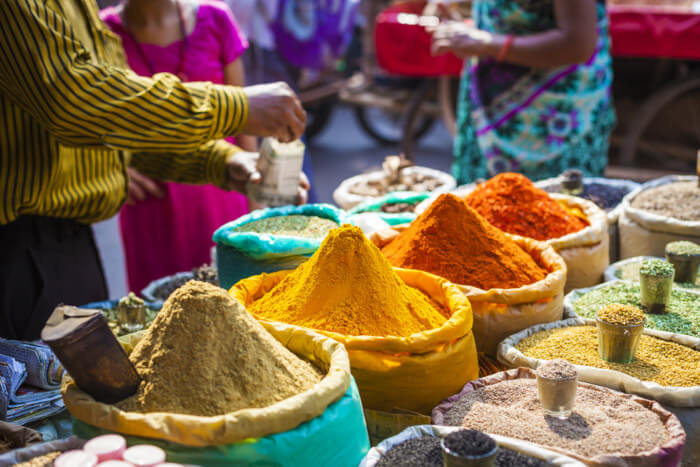 ---
Red Fort and Old Delhi Heritage Walking and Rickshaw Tour
Another amazing walking tour of Delhi, of course with an in-the-know local to guide you on your way through Delhi's many markets, streets and bazaars. You'll get to see people from traditional Indian lifestyles, chat to them about their lives and even purchase things from the market if you want to. This tour also includes a visit to Jama Masjid mosque, Red Fort and the Chandni Chowk market – which are all beautiful spots to enjoy whilst in Delhi. Oh, and no tour would be complete without a short ride by rickshaw! It's the sheer variety of this tour which is why it made my list of the best sightseeing tours in Delhi!
You can book this tour by clicking here.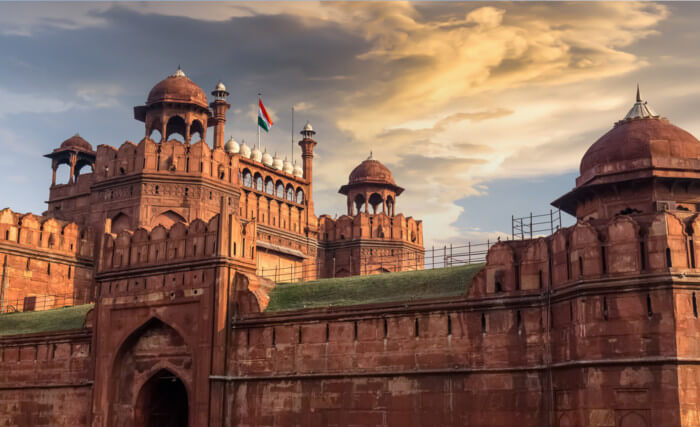 ---
Old Delhi Street Food Tasting Tour
Next on my list of the best sightseeing tours in Delhi, a food tour! This tour has amazing reviews (4.8 stars out of 5!) so you know it's going to be so much fun! One of the main passions of people in Delhi is the food, people love cooking and creating amazing Indian dishes – and this food tour is a way for you to sample the very best local cuisine. You'll get to glimpse the true culture of India through the vibrant street food scene, trying and tasting some of the best dishes and snacks from around the markets (chosen specially by your expert tour guide).
You can book this tour by clicking here.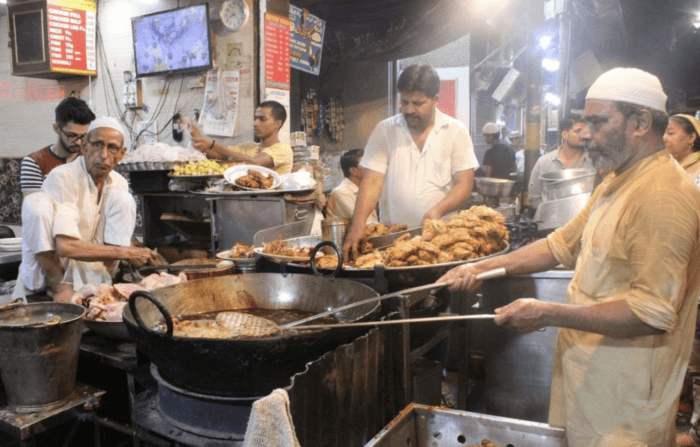 ---
New Delhi: 5-Course Cooking Class and Meal
I wanted to include this tour / activity because I think for some people it is the ideal way to spend time (and meet other travellers). It's a 4 hour cooking class, where you'll get out of the hustle and bustle of the city and spend time in a local kitchen learning the traditional cooking techniques used by locals. You'll learn flavour combinations, techniques and dishes – and then you'll get to serve it all up and enjoy it at the end. It's such a great way to spend time, and learning about food is a wonderful skill to bring home with you too! If you want an enjoyable and relaxed day of learning and cooking, this is definitely one of the best sightseeing tours in Delhi to try!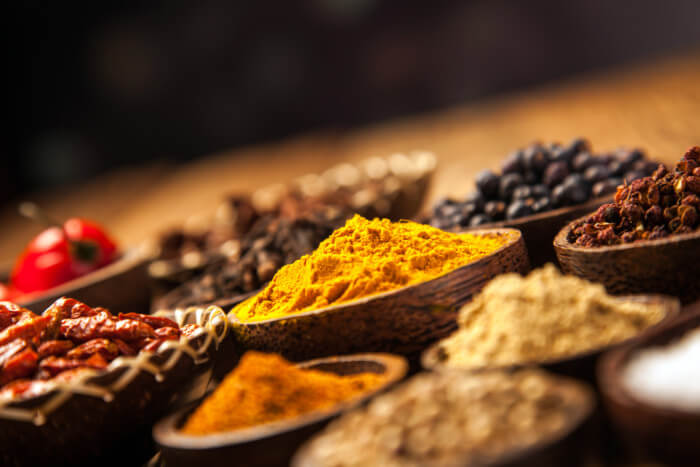 ---
Delhi and Agra 2-Day Tour with Taj Mahal Sunrise
If you want to take a slightly longer tour, and extend your tour to 2 days – then this is a really great choice. Maybe you only have 2-3 days in Delhi and you want to make the most of it! If so this tour would be a great way to make sure you've seen the best bits Delhi has to offer. During this 2 day tour, you'll get to explore Old Delhi and New Delhi with your own private tour guide. You'll watch the sunrise at the Taj Mahal on day 2 as well as the Agra Red Fort, which is a must-see. This is another tour with AMAZING reviews.

---
From Delhi: Private 4-Day Golden Triangle Luxury Tour
One last tour on my list of best sightseeing tours in Delhi. This is another slightly longer tour for those who want to have a structured and planned itinerary for their time in the Delhi area. This amazing tour is a 4 day tour of the Golden Triangle, you'll get to see the most magnificent monuments of Delhi, Agra, and Jaipur and you'll be guided around them with your knowledgable and lovely tour guide. Because this tour is private, you can customise it where possible to include more (or less) time in certain places, which I think is a real bonus. You'll also get 3 nights accommodation in 5-star hotels on this tour (if that option chosen) and your transportation is by a private, air-conditioned vehicle (great for escaping the heat!).
You can book this tour by clicking here.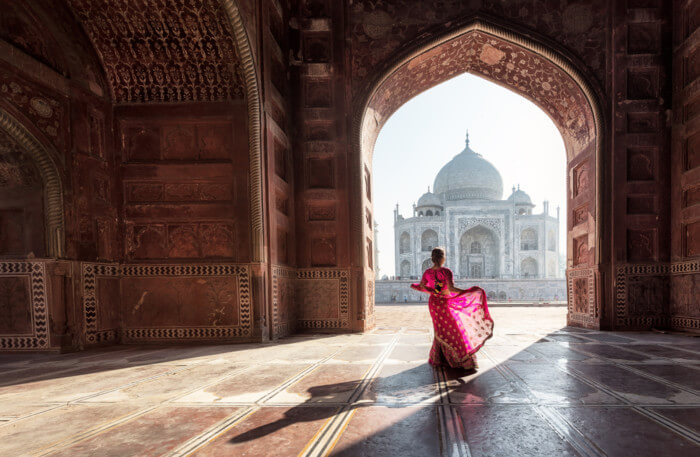 ---
I hope this list of the best sightseeing tours in Delhi has been useful!
---
You'll be able to see from the best sightseeing tours in Delhi that I included, that I've only chosen tours with great reviews. This is so important, especially in Delhi, as you want to be sure other people have enjoyed the tour before you!