When people usually think of Europe, their minds drift to beautiful structures like the Eiffel Tower, Big Ben, the Colosseum or the Sagrada Familia. Maybe it drifts to all the thousands of years of history the continent has experienced.
There's no wrong way to think of Europe. It is a beautiful continent with over forty country and countless activities. Planning a trip there may be daunting, especially if you're looking to going somewhere else besides the big three of London, Paris and Rome.
More and more people are seeing Europe as an adventure destination in their urge to see something off the beaten trail. If you're thinking of making your next vacation an adventure vacation, check below for some of the top spots to go.
The Best Place to Go Hiking
Here, you can toss it up to a three-way tie between France, Switzerland and Italy. All three countries are home to the Alps even though Switzerland seems to have gotten the naming rights.
The famous Mont Blanc tour takes you through all three, starting in France and ending in Italy with a lot of your time in Switzerland. With all three countries so close together, it's easy to cross borders and hike along numerous paths.
There's really no shortage of types of trails. While the Mont Blanc trail is recommended for those with above-average fitness levels, there are plenty of hikes and routes for those who want to explore plenty of areas or are only looking to travel around for a few days. Whatever you're looking for, the Alps surely has it.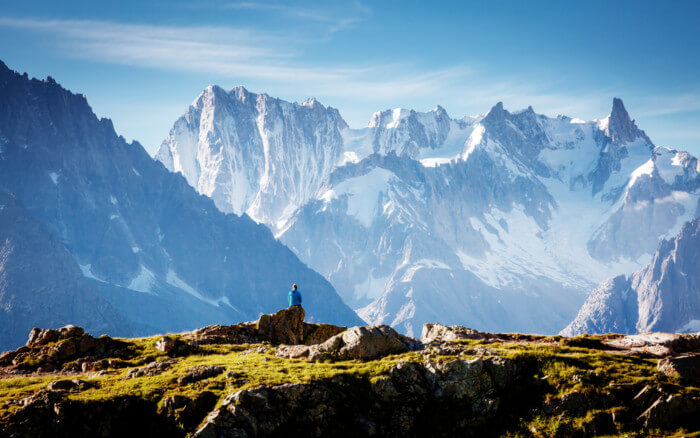 The Best Place to Go Skiing
Not to sound like a beaten record, but the top places for skiing are usually a toss up between the French Alps, Swiss Alps and Italian Alps. It seems that places with beautiful mountains that are ideal for hiking are also going to be ideal for skiing. Who would have imagined?
Not just skiing, but the resorts scattered throughout these mountains have been in business for a long time, so they know what it is to treat their customers right and give them the best experience possible.
If you're looking to get out of the region, Austria is also well known for their ski resorts. They have hundreds of kilometers of slopes just waiting for you to come and glide down the powder.
The Best Place to Go Fishing
We finally move out of the France-Switzerland-Italy combo and head up north to Norway. Norway is a beautiful country with countless places to go fishing. People fish for cod, halibut and coalfish around islands, fjords and even venturing out to the open sea.
Fishing is a big part of the local life in Norway and there are plenty of expert fishermen around. If you don't want to head out to see, there are thousands of lakes, ponds, rivers and streams for you to dive into.
Many different companies offer day tours or multiple-day ventures so you can get your fishing fix. Be sure to prepare for cold weather and icy temperatures.
The Best Place to Go Surfing
If you're looking to hang ten, head west to the Iberian Peninsula and go to Spain. With the Mediterranean Sea on one side and the Atlantic Ocean up north, you won't have a shortage of places to hit the waves.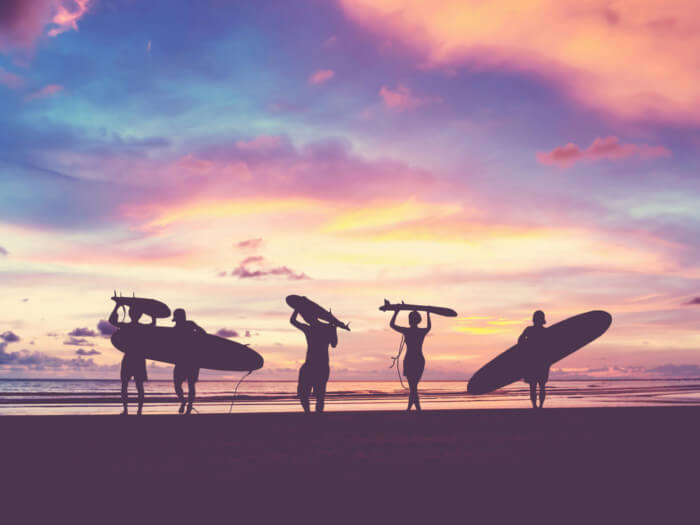 Many surfers choose to head to northern Spain to not only enjoy the pintxos but also because it is the best place for beginners and experts alike. Basque country boasts some beautiful beaches, nice weather and great water. San Sebastian is routinely rated among being one of the best beaches in not only Europe, but also the world. It is also the food capital of the world, meaning you can eat well after you've been out all day.
The Best Place to Go Biking
This may be the hardest because Europe has so many biking trails. They're also developing an entire network of trails to connect the entire continent.
But at the moment, the Netherlands is the best place to bike. With its flat land and close proximity to a number of other countries, you'll be able to enjoy the perfect scenery and beautiful flowers all around.
It's also perhaps the most bike-friendly country in all of Europe, so you won't have any issues on the roads.