Are you looking for the best swimming holes in the SE United States? Hopefully this blog post will help you find some amazing ones!
You're bored hiking the same trails and visiting the same parks, and most cruises are not running just yet. If you want to get out and do something fun and different, why not attempt a do-it-yourself adventure? There are some beautiful places in the Southeastern United States that will inspire you.
The most relaxing places are ones where you can swim, kayak, and picnic to your heart's content. These would be called swimming holes. There are many places to swim all across the nation, but in the Southeastern United States, these locations are the best:
1. Cummins Falls State Park
In Tennessee, there's a beautiful place where the waters cascade into a deep gorge. It's a pretty decent hike to get there, and will require some great sturdy shoes that you do not mind getting wet. You will wade through the Blackburn Fork State Scenic River, which goes about 2 miles into a 200-foot-deep gorge, and then runs upstream to the falls.
This is definitely a hike for adults or older teens as kids would have a difficult time. Once there, the scenic pool is magical and so worth the time and effort!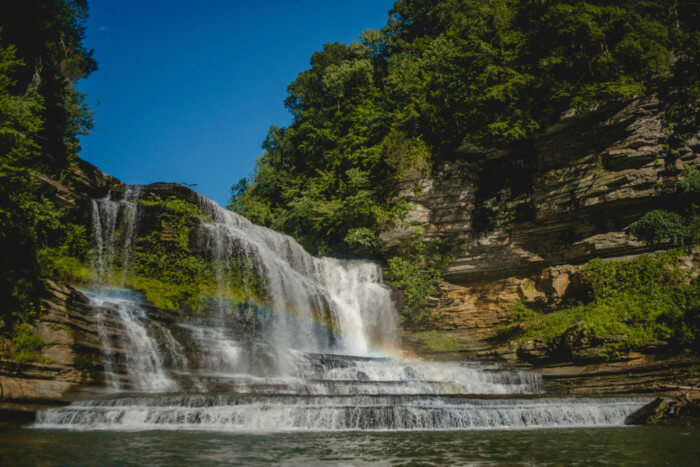 2. Ichetucknee Springs State Park
The Ichetucknee River flows about six miles before it joins the Santa Fe River, and that's the best place to swim in the Florida Springs. Tubing is a primary activity there, but visitors can also kayak, paddle board, and snorkel. 
From October through March, you can also scuba dive in Blue Hole. Renting water recreation equipment is available outside or inside the park.  
3. De Leon Springs, Florida
Before Orlando became home to all of the theme parks, it was a destination for nature enthusiasts. De Leon Springs once featured a restaurant, hotel, boat rides, and, would you believe, two water skiing elephants? Although the animal act is gone, you can still take the Fountain of Youth boat tour. Just be sure to book the tour early.
And since Disney isn't opening their water parks until 2021, you can have all your water adventures the old-fashioned way.
Family-friendly, this swimming hole not only offers swimming, but also boasts beautiful grounds with an opportunity to snorkel and canoe.  So, pack your swimsuit, get a good pair of hiking boots, and take plenty of water, sunscreen, and bug repellant. You are sure to love the underground spring. 
4. Poe Springs
This is such a Florida treasure. Picture sparkling green water surrounded by a long boardwalk of tall trees flanking each side of your leisurely stroll. With snorkeling and wading being popular activities, you will find plenty to do in this beautiful spot. Perhaps you can even take advantage of the picnic pavilions as well.
5. Chattahoochee-Oconee National Forest
Located in Georgia, this is the place you want to visit if you don't like hiking but love waterfalls. Venture on a half-mile walk from a parking lot and follow a wooden staircase to a platform beside the Lower Falls, which cascades down into a clear pool. Breathtaking!
If you're traveling as a couple or have a person in your life who does like to hike, they can take a trail to the Upper Falls. There's so much green vegetation that surrounds this beautiful multi-level water showcase. Be sure to take a camera for beautiful pictures.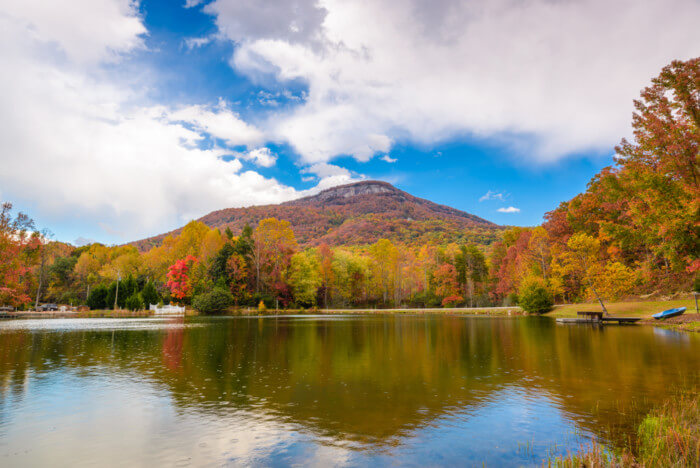 6. Royal Springs
Completely remote and serene, this is the ideal definition of a watering hole near the Suwannee River in Florida. You can jump off a dock into the spring, or even bring a small boat. There is a wealth of wildlife and vegetation growing in and around the bubbling spring. If you decide to bring a picnic, make sure to utilize the fire pits for s'mores.
7. Kinlock Falls
Northwest Alabama is a little further than some of the other locations mentioned, but it's totally worth it. Kinlock Falls is in William B. Bankhead National Park approximately 12 miles from Haleyville. The water is clear and cold, as it flows 10 feet over the large rocks. You can step, with caution, to the falls where the pool is at its base.
Be sure to wear a great pair of water shoes and a bathing suit with padding if you want to slide down the slippery rock! Also family-friendly, this is a great place to birdwatch. You can bring your dog, too, as long as you keep them on a leash. 
Final Thoughts
Experiencing nature is easy when you plan and try new things. Try to choose a path that lets you see and experience the natural world a little more closely. Find peace and relaxation in these lush treasures of paradise, far away from the hustle and bustle of the demands of the office and daily to-do lists. You will return refreshed and ready for your next adventure. Pick a swimming hole and enjoy!