What is the best time of year to go to Bali?
---
So you've heard everyone talking about Bali and how great it is, but you've heard there's a rainy season, and there's a touristy season, and you're not sure whether you should trade some of that heat, for fewer people? We've got you. We've tried it out, and now we know what is the best time of year to go to Bali. So if you're wondering about the best time of year to visit Bali. 
Indonesia basically has four seasons: The rainy season, The lush season, High season, and the off season. So if you're wondering what the best time of year to visit Bali is, keep reading below. 
---
Rainy: November to March
---
When we say rainy season, we mean rainy season. Think of the monsoon bit from the original Jumanji and that's kind of it, but rest-assured it'll still be warm during this time of year – temperatures will stay around the 28°C (82°F) mark even during the stormiest and wettest months. Also remember, if you're not used to this kind of rain, the rain is kind of amazing to see. It's not your normal rain, it's the kind of 'dance in the rain' and embrace it, kind of rain! 
It's still beautiful during this time of year though, and it can be a popular time for people to visit (because a lot of people are experience cold temperatures at home during these months). Generally rain is unpredictable, so you might get really lucky with the weather, or you might not. Sometimes the rain might only last for a few hours in the evening or the morning, and give you clear skies for the rest of the day. 
Be aware though that the sea can be really rough at this time of year, so it may not be the best time of year if you're heading out water sports or boat activities.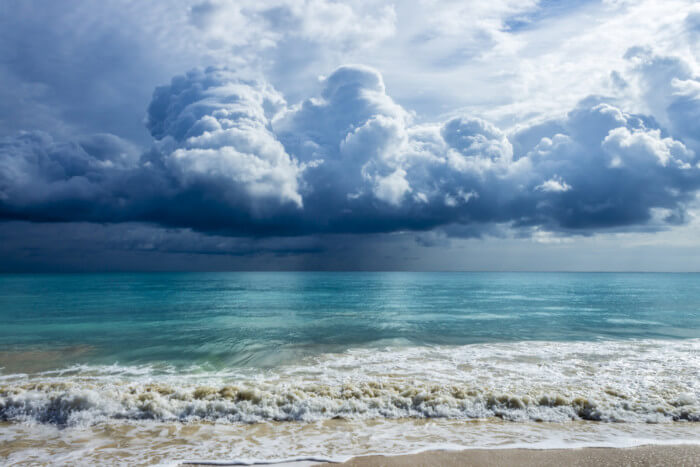 ---
Lush: April to June
---
The weather is way cooler than in the high season, though still pretty warm – so this time of year is a really popular time to visit, and is generally considered the start of peak-season. Prices will go up in hotels and resorts, but they still won't be quite as high as the high season.
Pros… The weather is so much reliable at this time of year, so it's a much nicer time to visit. You'll get many more dry days, more sunshine, and the humidity drops a little too. The greenery is verdant and lush at this time of year too, so the you feel like you're in a tropical paradise.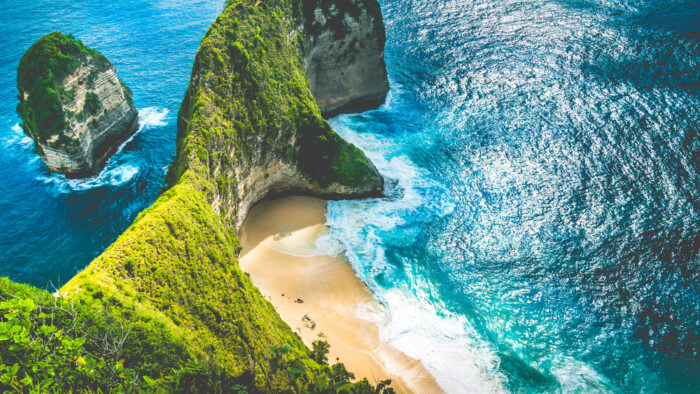 ---
High: July and August
---
It is HOT during July and August, with many fewer wet days. Because this dry and hot season falls in the summer months (when people take their long summer vacations) it tends to be pretty tourist heavy. You'll notice at this time of year that the hotel prices reflect the amount of people, so prices do go up! I'm not sure this is the best time of year to visit Bali (because it's so busy!) but it's certainly the most popular time of year to visit!
There are lots of tours and events during this time of year, so in terms of having access to everything and being able to throw yourself into all the activities and tours on offer in Bali.
---
The off season: September to November
---
This is when I'd say is the best time of year to visit Bali. The weather is still hot enough and dry enough to feel like the holiday of your dreams, but the sheer weight of tourists will have lessened after the summer holidays have finished, and the prices will decrease in-line with that (so you'll save a little money). It's also quite nice to feel like you're getting some sun when most of the northern hemisphere is sliding down into winter!
September to November are also great months for trying water sports and other water activities, like scuba diving, surfing, snorkeling, etc. The waters will be much less busy, and the crowds don't feel so bad either. Also the tours and parks will have a lot less crowding and queues – so it's a good chances to take advantage of that too!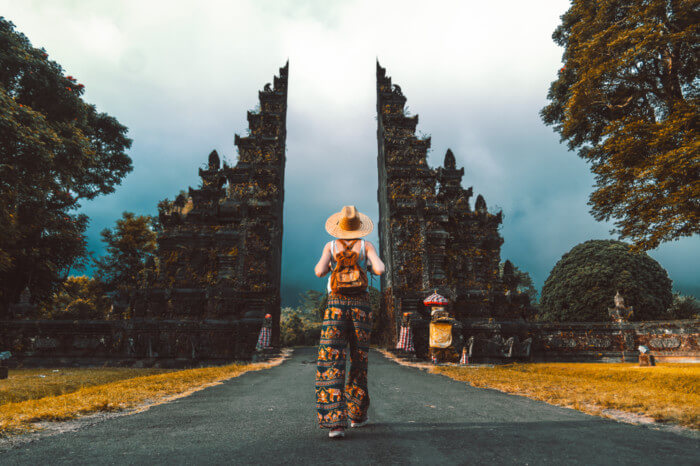 ---
Tours in Bali
---
If you're visiting Bali soon (which I'm guessing you are soon, given you're reading this post!) these are some great tours in Bali that I highly recommend booking yourself onto…
I also love watching YouTube videos when I'm planning a trip somewhere new, here's a great YouTube video I watched about travelling around Bali that might be useful for you!
---
I hope this blog post about the best time of year to go to Bali has been helpful! Have fun out there!