If you're planning a trip to Scotland, you may be wondering what the best way to see the Scottish Highlands actually is! Should you go by car, train, hike it? There are plenty of options!
---
Ah, the Scottish Highlands. Famed for its majestic scenery and mysterious lochs, the north of Scotland is a sight to behold. From searching for the Loch Ness Monster to trekking up Ben Nevis and its associated mountain peaks, there are many wonderful ways to see the best of the Scottish Highlands.
Whether you're more at home in the mountains or prefer to stick to the populated parts, the beauty of the highlands can be appreciated by all, but it's important to find the best way to see the Scottish Highlands for you.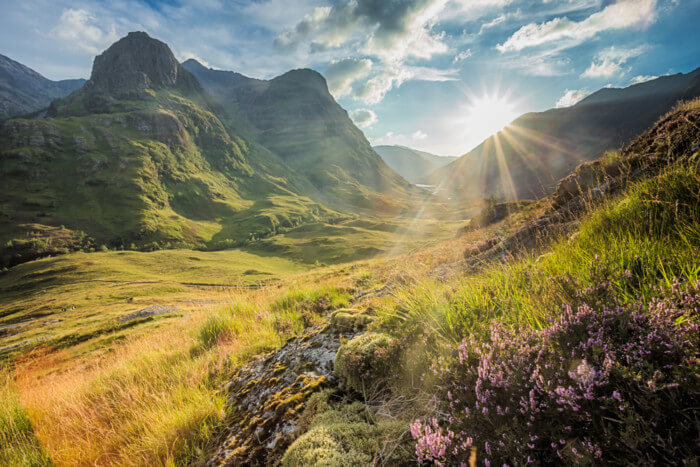 Usually once I've decided how long my trip is going to be and where I'm planning to go, I like to research some travel tips (always helpful, trust me!) and then figure out how I'm going to get around the area and see all the wonderful sights that are on offer.
For the Highlands, realistically, your best bets are either renting a car, hiking, travelling by train, joining an organised tour or making your way around the area by public transport. In my opinion, these are by far the best way to see the Scottish Highlands – so I've discussed them each in detail below.
So, I'm going to explore the options and let you make a call based on what method of travel suits you best!
---
Travelling by car to the Scottish Highlands
---
If you drive, then the best way to see the Scottish Highlands is likely to be by car.
Of course – if you're travelling from an area of the world that doesn't drive on the left, make sure that you're comfortable enough doing this before you plan to take on the Highlands by car. For obvious reasons, you don't want to be running into any issues on the road when you're just trying to spot good ol' Nessie.
Now, there's a major advantage that needs to be considered when you're looking to travel to the Highlands by car. Not only does it afford you the luxury of private transport, but you're completely on your own time and won't be rushed along by tour guides. This means you can take everything at your own pace, and even go off-track to find those hidden highland gems. Driving also gives you plenty of opportunity to explore local pubs, cafes and restaurants (and try some of that famous Scottish food!).
Another reason that travelling by car is one of the best way to see the Scottish Highlands, it that there are plenty of car companies to rent from in Scotland – so it's an option available from more cities / airports. Some brands to look out for are; Budget, Alamo, Enterprise, Thrifty, Inter Car and Avis. I highly recommend reserving a vehicle in advance, as this means that you can get the style of car that you're comfortable driving as well as the best price – also (if travelling here from the USA) make sure you've specified an Automatic vehicle, as it isn't the standard here.
Oh, and if you drive, your can take your dog too! There are so many amazing hikes and walking paths in Scotland, so being able to take Rover with you is pretty awesome. There are plenty of dog friendly places in Scotland too (accommodation wise) so it's easy to work your trip around taking the dog!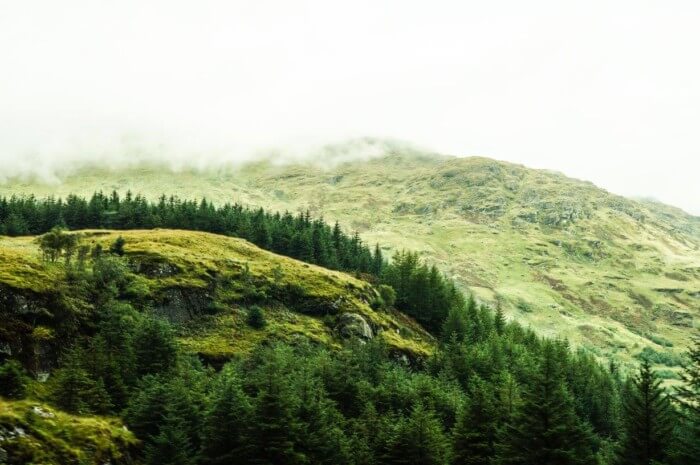 Driving from Inverness
One of the best routes, if you're heading to the Scottish Highlands by car, is driving the North Coast 500 Route. Starting and ending at Inverness, it lets you see the wilderness, famous Scottish castles and cascading waterfalls. As it's genuinely considered one of the UK's most scenic trips, you'll pass an unprecedented number of sites, beaches and towns.
Driving from Edinburgh
Many have said that the drive from Loch Ness via Fort William is particularly charming too, and from here you can catch a Ferry to the Isle of Skye. This is a particularly good way to see the Scottish Highlands due to the smattering of B&Bs along the way and lush beaches that surround the island.
Driving from Glasgow
If you're coming from Glasgow, a lush place to stop is Loch Lomond and the Trossachs National Park. The drive from Glasgow is littered with scenery, and it's certainly as beautiful as the drive from Inverness.
As a final note, make sure you check on the weather if you're driving. Scottish weather can be a nightmare at times, and as Billy Connolly once said, 'there are two seasons in Scotland: June and Winter'. So, make sure you wise-up on the forecasted weather so you're not caught off guard! This will allow you to adequately plan your trip and see what you want to see without being caught out by a gale…
---
Hiking the Scottish Highlands
---
If you're brave, the Scottish Highlands can certainly be seen by hiking, although it's only recommend in the spring and summer months (unless you're an expert in tricky terrain). If you're up for it, it's definitely one of the best way to see the Scottish Highlands.
Lochaber is home to Ben Nevis, the UK's tallest mountain, and some people just can't say no to a challenge like that! If you enjoy long-distance trekking and can physically take it on, the West Highland Way is a dedicated 96-mile trek that usually takes up to 7 days to complete. Therefore, it's best to plan accordingly in terms of booking guesthouses or setting up camp.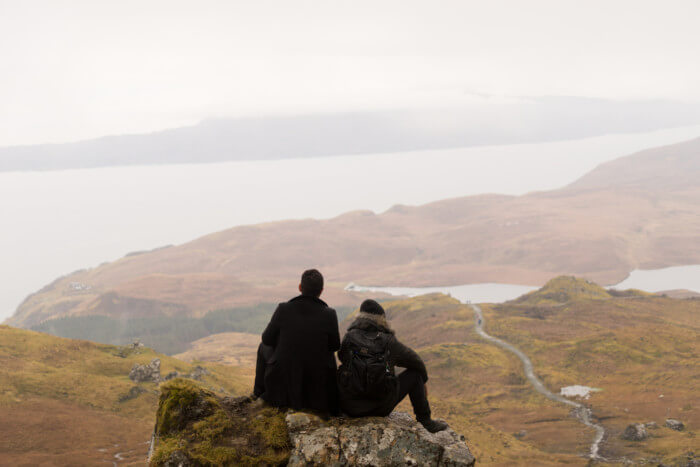 An interesting fact is that 'Munro Bagging' is particularly popular in the Highlands. This usually involves climbing peaks of over 3000ft. Though Ben Nevis is a very popular choice, the Isle of Skye, Glencoe and Affric-Kintail Way are also extremely well-visited.
Though it's not the most popular choice due to the sheer amount of time it takes to cover ground doing things this way, it's certainly a way to keep your blood pumping that also rewards you with a close look at what the Highlands has to offer. You can hire a company to transport your gear to guesthouses or choose to do it the old-fashioned way and carry luggage yourselves! Again, this option does give you more freedom than a guided tour would, but you must get your bearings and know your routes if you're doing it this way.
---
Steam Train travel in the Scottish Highlands
---
A super popular way of seeing the Scottish Highlands is by train, so it had to make our list of the best ways to see the Scottish Highlands. The Jacobite Steam Train (the train used in Harry Potter to film the Hogwarts Express scenes if you were wondering) is an 84-mile journey that brings you deep into the Scottish Highlands. Along the way, you'll see some of Scotland's finest lochs, bridges and mountains without having to leave your seat! It's been described as the greatest railway journey in the world, and takes you past Ben Nevis, Loch Morar and finishes up near Loch Nevis.
This is an iconic choice, and certainly the best way to see the Scottish Highlands by train.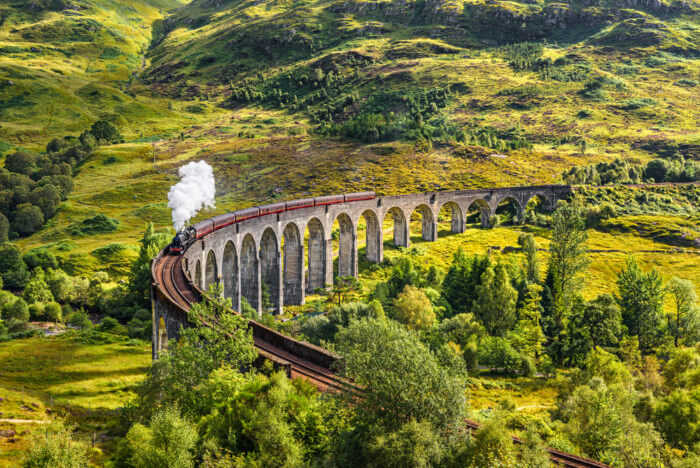 En route, the train stops at Mallaig, a busy fishing port and ferry terminal that has links to Skye and the Small Isles. You get over an hour and a half here before travelling on. This gives you plenty of time to enjoy the quaint little town and its history.
Be warned that tickets for the steam train tend to sell like hotcakes, so you need to be planning way in advance if this is how you wish to see the Scottish Highlands.
---
Public Transport in the Scottish Highlands
---
The next best way to see the Scottish Highlands, is by public transport.
If you fancy seeing Scotland via public transport, it is indeed possible! If you combine buses, trains and boats, you can travel endlessly. Just be aware that you may need to tinker with your itinerary and be a bit more flexible than you would with the other options on this list. You'll likely need to reduce the number of things you want to see, as you'll want to take your time to ensure that you can get around. But in return for a little patience and planning – the cost should be super low.
Local buses tend to be run by First or Stagecoach, and popular routes sell out quite quickly so be sure to book in advance. If you're using trains, check out trainline or browse Google for the best rates. As with most things, prices tend to rise closer to the time of travel, so book early if you can! If you're travelling in remote areas, be sure to pre-plan your routes using Google Maps or visitor points to prevent any hiccups!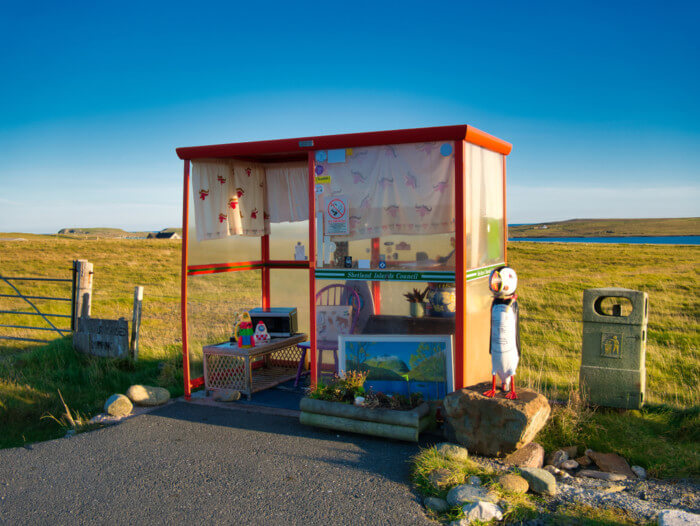 A quick tip is to buy a travel pass offered by Scotrail. There are plenty of unlimited travel options that often save you a bundle. However, make sure you price up individual journeys if you're using public transport, as the pass might not be worth it if you're on a short trip or just out to see one attraction in the Highlands.
Though it's more time-intense and less flexible than other options, it's usually easy to navigate and often saves you quite a bit of cash if you're clever.
---
Guided Tours of the Scottish Highlands
---
Finally, we move on to the Guided Tour option. Realistically, this is a pretty failsafe way to see the Scottish Highlands. You don't have the flexibility that the other options offer, but you get a lot of extra trivia and planned routes that save you the hassle that may arise with other methods of travel.
There are tons of Scottish tour operators to choose from which vary in price and itinerary, so make sure you do your research if there's a part of the Highlands that you're desperate to see. Timberbush Tours and Highland Explorer Tours are good starting points, but there is honestly a plethora of options, so see which one floats your boat and price up your choices.
If you're on a tour, you're basically guaranteed a fuss-free experience, and for some this may be invaluable and worth passing up the freedom that comes with making your own itinerary. This is definitely one of the best way to see the Scottish Highlands, and a really great way to meet people too!
---
It's difficult to recommend one method of travel as 'the best' way of seeing an area. All the above are excellent ways of seeing the Scottish Highlands, and, as with many travel options, have their own pros and cons. If your preference tends to be privacy and a sense of freedom, car travel is likely your best way of seeing the Scottish Highlands. However, if you're looking for a pre-planned sight-seeing experience, I'd recommend a guided tour. So, have a good gander of the options available to you, and take the plunge!