In the past, finding and booking a holiday was somewhat of a tedious task. Advertisements and contact details had to be sought in magazines and newspapers, inquiries made by phone, and plane tickets booked in person. However, travel has recently become a lot more accessible and simple to plan. With budget airlines such as Eurowings, Ryanair and Easyjet having risen to prominence, and with a profusion of flight routes to new and hitherto unvisited locations, physically getting to different countries is easier than ever before. Even finding locations and deals is hardly a chore since Google updated its algorithms to bring relevant sites to its users. It's no longer a case of going to the hotel or airline, as the internet has brought them directly to you. The only trouble now is deciding where to go. Below, we'll try to narrow your list and take a look at some of the best getaways to experience this winter.
Vilnius, Lithuania
Vilnius, the capital city of Lithuania, is an idyllic and charming city containing one of the oldest medieval centres in Europe. It's beautiful to see any time of the year, but with a patina of snow covering rooftops, baroque castle crenulations, Gothic churches and red-tiled roofs, the city becomes a veritable winter paradise. Explore St Anne's Church, Gediminas Tower, or take a funicular up Castle Hill. Experience life in the past by gazing on the Gate of Dawn, a 16th-century relic containing a shrine to the Virgin Mary. If wandering is more your speed, take a walk along the frozen Neris and ponder life whilst listening to your heels clack on the cobbled streets.
Image credit: Alistair Young
Copenhagen, Denmark
When someone mentions Copenhagen, invariably the artist Einar Wegener and his wife Gerda spring to mind. And while these two are important icons in the city's history, there's a lot more that the city has to offer. While it's not as big as a city like London, Copenhagen has its own list of merits. Famous for its green living, Copenhagen is aiming to be the world's first carbon neutral city by 2025, so if you're an earth-conscious traveller, this destination is perfect for you. Walk the breathtaking docksides and take in the remains of a thousand-year-old castle, museums dedicated to the Vikings, and the trappings and traces of ancient Norse influence. Also worth checking out is the Tivoli amusement park, Copenhagen Zoo and the Blue Planet, northern Europe's largest aquarium.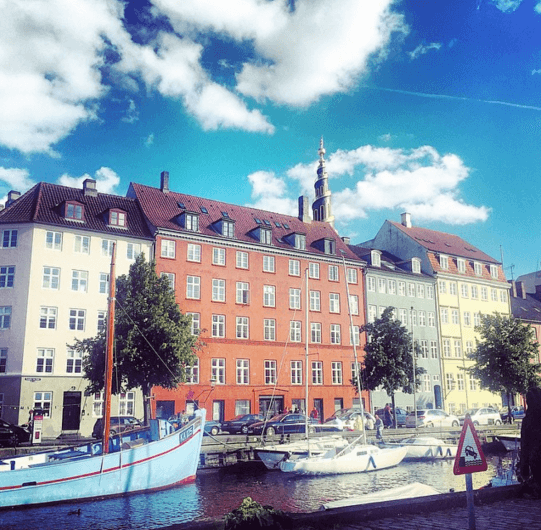 Aspen, Colorado
Located in the Rocky Mountains, Aspen is the perfect retreat for those looking to do some skiing and snowboarding. Famous for hosting competitions such as the Winter X Games, the best time to visit is between December and February when the snowfall is thickest. There's a lot to do in this mountain town, and after a day of hitting the slopes, you can look forward to huddling around crackling wood fires or enjoying a drink at one of the bars or restaurants in town. If cabin fever hits, check out J-Bar or Escobar for some wintery nightlife.
Image credit: mcclave
Kruger Park, South Africa
Okay, this one is a bit of a copout. But not everyone's idea of a perfect winter getaway is snow. For those looking for warmer climates and something more on the rugged side, then South Africa's largest game reserve is for you. Easily accessible from Johannesburg – South Africa's commercial and economic hub – the Kruger Park offers the chance for visitors to spot the Big Five as well as other animals during a safari. Listen to lions roar and hyena's cackle during the night as you gaze up at a sight like no other: a naked African sky where the stars unfurl like chips of ice. Camping in the bush is one option of accommodation, but if you prefer something a bit softer and with more cold drinks, there are a number of luxury lodges you can stay at within the park.
Dubai, UAE
For winter sunshine, Dubai is my favourite destination. It's only a 7 hour flight away and you get an amazing climate change and beautiful sunshine. There are some gorgeous hotels in Dubai for a range of budgets – and you can get return flights for as little as £400.