Are you planning on travelling to France for a holiday or even just for a short trip? Then you may be wondering what the best and fastest way to get to the country would be, particularly when it comes to choosing between the Eurostar, Channel Tunnel or a ferry.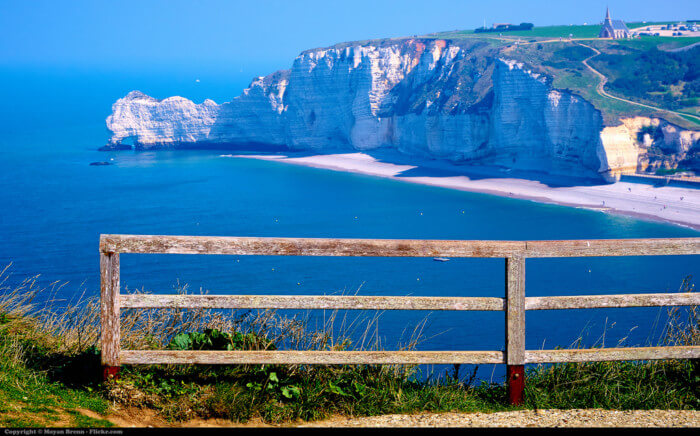 Image credit: Moyan Brenn
Personally, I always choose the Eurostar – but this is because I live in London and it's the easiest and cheapest option for me (especially as I don't drive!). For people outside of London though – your two most likely choices will be The Channel Tunnel or a Ferry from Dover.
Continue reading to learn more about these two options and to decide which one is the right option for your needs and expectations.
Option #1: Taking the Ferry
I loved the ferry as a kid, it feels like a 'proper start' to the holiday…. And who doesn't love being on a boat? If you're planning on taking your car into France, you can do so on a ferry too – which makes things super useful, and basically means you pack up the car and drive onboard. This is a great way to get to France in a short amount of time and in a comfortable and convenient way, provided that you have your driving licence.
Image credit: Party Lin
The most well known and popular of the ferry crossings is from Dover to Calais, and there could be as many as 30 of these crossings each day during peak times. Even though there are several ferry operators, you probably won't find much variation between the facilities or the prices that they have to offer. All of them utilise the standard roll-on, roll-off ferry that has some restaurants and lounges, as well as a bar and duty free shop, and all of them take the same amount of time to get to France. Ultimately, however, this is a fast ferry crossing, and the boats are so regular, the process is fast too.
Option #2: The Channel Tunnel
Also referred to as The Chunnel or the Euro Tunnel, the Channel Tunnel is the ideal option for those who don't want to have to worry about the potential for inclement weather or choppy water that could make a ferry ride a very uncomfortable experience. If you don't like the idea of boats, this is also a good choice for you.
What is the Channel Tunnel? Basically it is a railway tunnel that is located beneath the English Channel, and it is yet another one of the ideal ways to get to France. In fact, many people prefer this option instead of the ferry option because it is so convenient, fast, and easy. Plus, it is affordable, so it is a good option even if you are on a budget.
Once you are inside the Car Transport, which is brightly lit, you can get out of your vehicle and stretch out a bit, and you likely will not even realise that you are in a tunnel. Then, you can relax until you arrive at your destination a mere 35 minutes later. You can even take your pets with you, as they will remain with you during the entire trip, and if you are a cyclist, you can hop aboard as well.
Your Choice
Whichever form of transport you decide to take, you can rest assured that you will safely arrive in France in a short amount of time. It's one of the reasons France makes a fantastic vacation destination, you're close to home – but you feel miles away!