There's no denying how appealing the concept of cruising is. Travelling on the seas, waking up in a different destination each day – there's nothing quite like it.
When you're going on a cruise for the first time there are a lot of simple mistakes you could potentially make…. From nearly missing the cruise to assuming everything on board is included. It's a confusing holiday to navigate if you haven't done your research – so here are some cruise tips, to make sure you don't take a wrong turn…
Not all liners are the same
The first thing to make sure of is that the liner you've chosen is perfect for you. If you're wanting a party cruise, luxury surroundings or are going on a family holiday there will be a cruise which caters to your personal tastes. If it's your first time, it's often best to use a travel agent or call up a specialise (don't just book blindly online!), they will be able to run through all the options from whether you want a ship with more formal nights or are looking for yoga and daily fitness events on deck. Read cruise tips from other passengers too who've been on the ship and have reviewed it – it's so helpful to read someone else's experience.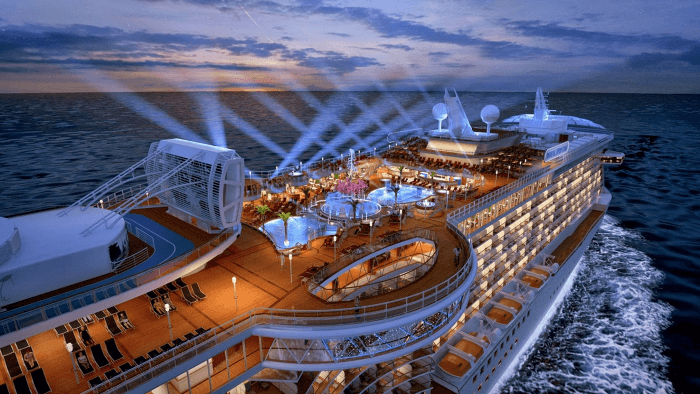 Choosing the right time period 
Cruises can be very expensive, and they're not for everyone. If you're unsure whether you're going to enjoy a cruise, or have reservations about getting sea sick (or maybe just think you might get a bit bored), it's best to try a shorter cruise first. There are a lot companies which offer 3 night cruises calling at amazing European destinations and you can use this as a bit of a test. A weekend vacation will give you a great insight to what cruising life is like so you can make your mind up before opting for a three week voyage.
Choosing flight-times
Cruises set off regardless of whether everyone is on board or not. A lot of cruises set sail from ports in some fantastic locations like Rome, Barcelona and Sydney so a good tip is to always book your flights at least a day or two in advance. That will give you chance to check out the departing city, take it easy, and ensure you're not rushing through traffic at the last minute worrying it might leave without you. Also, remember that you can't guarantee that your flight is going to be on time and sometimes delays mean you can be rushing around at the last minute…. Having a bit of buffer is always the best way.
Figuring out what's included
One of the most searched for cruise tips is this one… Do your research beforehand and make sure you know exactly what's included in your price. All of the extra add ons such as drinks packages and speciality dining really do stack up. The drinks are usually the most expensive part of any cruise as the packages are often around £50 per day and not all drinks are always included. Look out for special offers online where drinks packages are being given as a free add-on or at half price – as this can save you a load of cash.
Champagne, Prosecco and some spirits might be extra so ask your travel agent and agree on a package which suits you in advance. It's no use paying for the basic drink package, if the only drink you like is champagne… Because you'll end up paying anyway.
It's also tempting to indulge in all the treatments offered on the ship as you pay for everything on a cruise card. Remember, you'll have to pay up for all those hot stone massages and facials when you settle up at the end!
Booking Excursions 
Remember to book these in advance (if you can) because the good ones will get filled up fast. And keep note of the departure times and the departure locations too! It's easy to get lost on big boats and find yourself at the wrong end of the ship by accident.
Also keep in mind how long the day can be when out on an excursion! Always stack up on water and snacks for the day – just incase the food options aren't great on land.
Know the difference between cabins
Perhaps one of the best cruise tips for you, is to know what you're paying for. If you've dreamt of waking up to ocean views – then DON'T sign up for that cheap cruise deal that has "inside cabin" written in the small print. Always ask and always know exactly what to expect.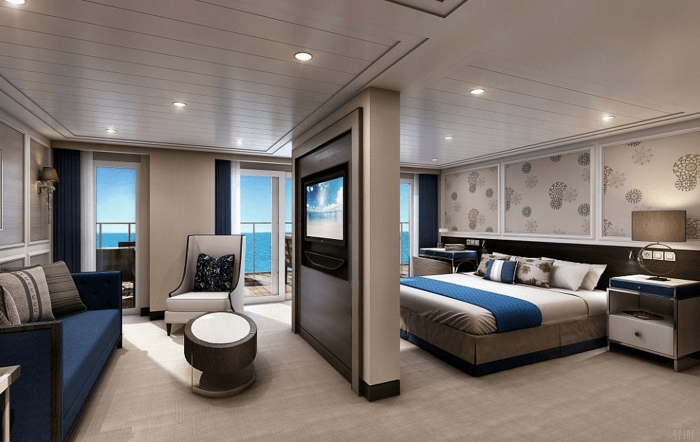 Pack a variety of clothes 
Make sure you have a big variety of clothes with you when you board. As well as the casual dining and swimwear, etc – most cruise liners offer 'formal attire evenings' where the whole ship dress up to the nines. You don't want to be left out when the evening rolls around, and all you have are your board shorts!