"Winter is coming." – Ned Stark
Winter is almost here, and so must be your holiday planning. This is the best time to pack your bags, hit pause to the office responsibilities, and head to your dream destination to have a quiet and peaceful holiday. (Quiet and peaceful are for the unmarried ones, rest of us just have a holiday 😉). It's the perfect time to cash out your Diwali bonus and put a little extra pinch in your saving account and go to a place you have always wanted to visit.
If you're still arguing with your family and couldn't decide your vacation place, this article will be of help. Following are six famous international destinations which are perfectly suited for winters. If you want a warm climate where you can bask under the sun and get tanned or a place where you can take your skiing shoes, the article offers both the types. Check out these six amazing destinations:
Hawaii – -Oahu
Hawaii is on the top of the list because of its sheer beauty! Hawaii is an island in the U.S. which offers breathtakingly beautiful natural scenery, clean beaches, and warm climate. The place has active volcanos too. If you want some quiet time in the U.S., Hawaii is 11th least populated state and certainly one of the most beautiful ones.
It consists of eight islands out of which Oahu is the most famous one. Also referred to as 'the gathering place,' Oahu offers Pearl Harbour, waterfalls, enthral mountains standing on the beach shore, and much more. There are many things like snorkelling, whale watching, surfing, helicopter tours, windsurfing, etc.  which you can (and must) do while in Hawaii. We are not sure if it's a saying or not, but there's certainly 'no place like Hawaii!'
Rome
While in Rome, do as Romans do; enjoy! The capital of Italy is famous for its iconic attractions. If you're fond of historical buildings, this is just the place for you. With a temperature of around 8 degrees Celsius in winters, Rome is the perfect destination for winter lovers. It offers some delicious pasta joints, handicrafts, archaeological sites, churches, museums which were once villas, art galleries, and everything else which would awake your artistic soul. If there's one place after Paris which would inspire the artist out of you, it's Rome. This city is a city of history, romance, and art. One of the finest places which you'll ever visit for sure.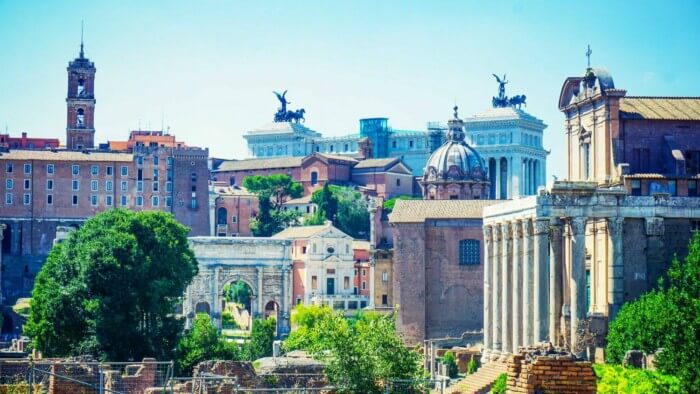 Jackson Hole
Another perfect winter destination, Jackson Hole is a valley between Teton Mountain Range and Gross Ventre Range in Wyoming in the United States. This region of high altitudes and steep mountains has very cold winters which would be perfect for your 'Let's rent a cabin, ignite the fireplace, and drink some whiskey' trip.
In case you're in a mood of something comfortable, Jackson has Mountain Resorts which offer a perfect scenic view. The place is full of small industries of logging and ranching. For animal lovers, there's a national park and an Elk refuge. This place is no less than a paradise for country lovers.
Dubai
Dubai is warm, has great architecture, contains man-made beaches in the middle of the desert, and has a posh lifestyle. If you want the feel of a luxurious city which also has beaches, Dubai is your poison then. It's one of my favourite locations. Don't be shocked if your acquaintance keeps cub as a pet. That's one of the 'ohh-that's-so-common' things there. It is also the perfect destination if all you want to do is sunbathing and chill.
The city has the world's tallest building, Burj Khalifa, which would give you a perfect view of Dubai. With it, you must not miss the famous Dubai Mall and Kite Beach. Dubai Mall is the second largest mall in the world and has around 1200 shops. Kite Beach has all the famous hotels and restaurants which makes it a perfect place to eat while having a mesmerising view of the beach. Dubai is also a party hub, in case you're a night person.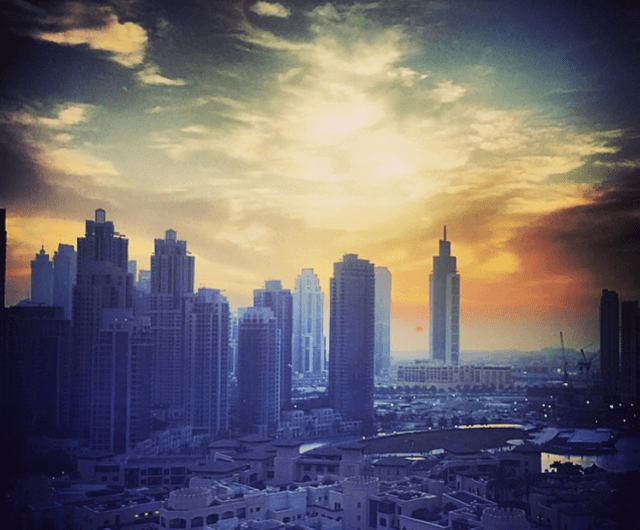 Whistler
If you want a snow-covered heaven, look no further. Situated in Canada, this place is a hub of skiing, snowboarding and mountain biking (in summers though). Whistler is perfect for mountaineers who love a pinch of adventure while relaxing on a mountaintop. The snow-covered trail would be perfect for your gumboots, and the steep mountains would be a good test for your stamina.
Once you reach on the top, a spellbinding view would be awaiting you. And after that, the adventure of skiing would kick start your adrenaline. If you're not the adventure seeker but love snow covered mountains, worry not. Whistler has many resorts which would provide you with a comfortable stay while you sit back and watch the perfect sunset. Strangely, Whistler is rich in art and culture as well. Many workshops, art exhibitions, live music, and dance performances can be found throughout the year. It's a place where you can do almost everything.
Lucerne
If there's an international heaven; it's here, it's here, it's here. By here we mean, Switzerland. Although Lucerne is a city in Switzerland, yet you would find people speaking German here. It is covered in snow in winters, and the city would offer you a dazzling view if you visit during Christmas. The snow-covered streets and beautiful Christmas decorations are definitely worth the visit.
In Lucerne, you can do skiing too, in case you're an adventure seeker. There are other winter sports available as well. However, Lucerne is famous for its ancient bridges and lakes. And if you're lucky, you'll be able to attend the carnival of Lucerne which is popularly known as Fasnacht. Fasnacht is a street carnival which takes place in winters. People wear costumes, open parties are held, bands perform on the street, and there are parades too. If you want to visit a beautiful city and explore its culture, Lucerne is the one!