Lyndhurst, New Jersey, is a quiet, quaint little town that offers a stark contrast to the urban delights of New York City only 15 miles away. Apart from offering an ideal relaxation spot after your New York City trip, Lyndhurst is home to a few exciting historical sites that are essential to completing your vacation on the East Coast.
Prepare to step back in time ….
Medieval Times Dinner and Tournament
Wouldn't it have been awesome to be able to step back in time to see a medieval tournament? Would you like to see live knights jousting or swinging impressive swords in a melee? Medieval Times Dinner and Tournament offers that experience for you. You can cheer for your favourite knights as they clash to become the queen's champion. Witness the grace of their horsemanship and their ferocity in arms.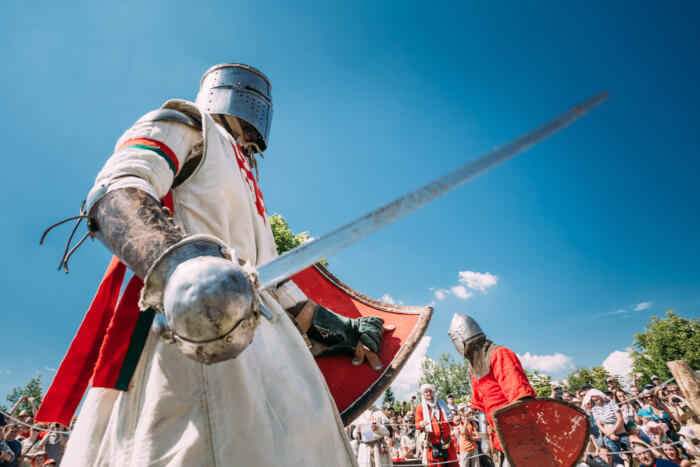 But that's not all. Medieval Times also offers you a four-course meal fit for royalty with host Queen Isabella. You'll get your choice of meat or vegetarian meals along with beverages. You may even be surprised by the touches of silverware, too. Tickets go fast, so don't wait.
Meadowlands Museum
If you love battling knights, chances are you love history. The Meadowlands Museum in nearby Rutherford, New Jersey, resides in the historic Yereance-Berry House, a landmark in the region.
Permanent exhibits include the following:
The William Carlos Williams Memorial Room is dedicated to the life and work of the region's famous native who was both a doctor and a poet.

The Pre-Electric Kitchen exhibits what a typical house kitchen looked like from about 1910.

The Geology of the Meadows Region display includes rock samples from New Jersey's formations. It also features a relief map of mountains and valleys.
Rotating exhibits feature items from different eras, such as clothing and textiles of the Meadowlands from 1890 to 1915.
The Little Red Schoolhouse
The Little Red Schoolhouse is the first known public school in Bergen County. Today, it's a unique museum that truly must be seen. This museum includes mannequins of teachers and students in a classroom setting, a stove, a first aid kit, a plastic binder where the names of the teachers are preserved, and preserved toys encased in glass.  
The museum is not always open, so make sure you call ahead for hours. Taking photos isn't allowed inside the building: The fact that photography is not permitted is actually a good thing. Without the disturbance of flashing lights or people taking selfies, the charm and atmosphere of this little schoolhouse are preserved. You can find more information on the story and history of the Little Red Schoolhouse online.
Lastly, don't forget to book your room at one of the many Lyndhurst-area hotels while visiting the area. From epic duels to an appreciation of the smaller things in life, Lyndhurst is sure to appeal to your love of history and culture. Visiting will give you a magical experience with memories for a lifetime.