Not planning to head abroad this year? Or maybe you need to fill in some time between vacations, with some fun days out?
This blog post will be full of fabulously British events you could attend during 2017, so grab you flask of tea, or your fluke of champagne – and let's begin!
Cheltenham Festival
The Cheltenham Festival is a horse racing event, one of many that happen during the year in the UK. These kinds of events are always high in attendance and it's an extremely lucrative event, the money alone from betting profits is huge.
If you've never experienced The Cheltenham Festival – it should definitely be on your to-do list. It's a little bizarre, but you get to put on your best clothes, make a few cheltenham festival betting 2017, and maybe win a bit of money too.
The actual race prize money is second only to the Grand National, so this is a pretty important event in the racing calendar – meaning it always attracts crowds, and the atmosphere is always great.
Wimbledon 
Another iconic event in the UK – and another event which definitely has to be experienced!
You can of course book tickets in advance, but not everyone does – sometimes it's more fun to get there in the early morning and wait in line with the die-hard fans and the Wimbledon oldies who come back year after year.
If you choose the more spontaneous route, you could end up on any of the courts watching any of the games – and that's kind of where the fun is! And of course, don't miss out on Strawberries and Cream on Henman Hill.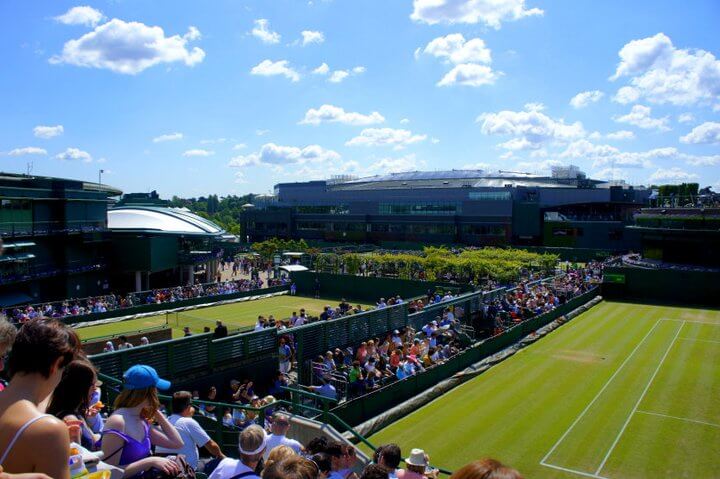 Edinburgh Fringe Festival 
The busiest month in the city – but it's pure magic and so much fun. If you love theatre, and you love experiencing new things – then you will love Edinburgh during the Fringe Festival.
It's worth researching ahead to see if there are any must-see performances, but part of the fun is also stumbling into street theatre, or into a one-man show in the basement of a pub.
You never quite know what you'll find or what you'll end up watching.
London Pride 
For a feel-good day out with purpose, then London Pride is amazing. It's different every year, but it's always fun, it's always energetic and it's always an experience!