---
Are you looking for the most famous places to eat in San Francisco? Keep reading!
---
As one of the USA's most cosmopolitan cities San Francisco is a real patchwork of different kinds of cuisine, so much so that in the same breath you could say San Francisco is famous for Dim Sum, Burritos and Italian food.
Whether you fancy seafood or avocado toast there's something for you here. The best way to discover the best food in the city… look out for those famous places to eat in San Francisco. Then you can't go wrong!
Basically, San Francisco is a food-lover dream location. The hubs of different cultures, the variety of neighbourhoods, and the proximity to the coast – mean that food here is amazing.
Top tip! If you love food, and love trying the best food a city has to offer, I recommend booking yourself onto one of the city's many food tours.
It's honestly one of the most fun ways to try LOADS of different restaurants, and your guide will be able to show the very best places, and even order you the very best dishes!
Here are some of the most famous places to eat in San Francisco…
---
Boudin's Bakery – Fisherman's Wharf
---
First on our list of famous places to eat in San Francisco, is Boudin's Bakery. San Fran is famous for a lot of things, but it's also pretty famous for its sourdough! Boudin's bakery is the best place to sample it, though.
They've got millionaire avocado toast (with egg and bacon)…. or their MOST famous dish, the epic clam chowder in a bread bowl (get it, it's to die for!).
A quick browse through Instagram hashtag #boudinbakerycafe should be all the motivation you need to visit this famous San Francisco restaurant.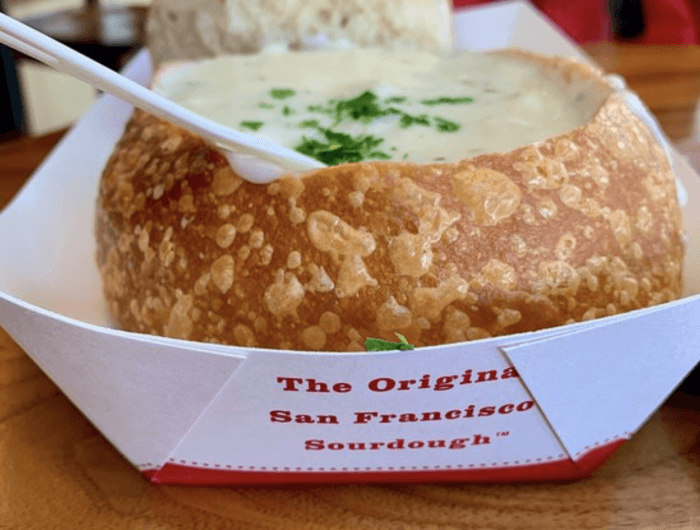 ---
Mission burritos at La Taqueria
---
Burrito? Check. Cool area to eat one in? Check! Mission burritos are so famous now that even London has a restaurant dedicated to them.
Invented in the 1960s in the Mission District of San Francisco these bad boys are MASSIVE, and include extra ingredients.
If you think you know burritos, get ready for these because they're on a whole other planet. If you love Mexican food, La Taqueria is a restaurant in San Francisco you won't want to miss. 
Read more about San Francisco food: 15 restaurants open on Thanksgiving in San Francisco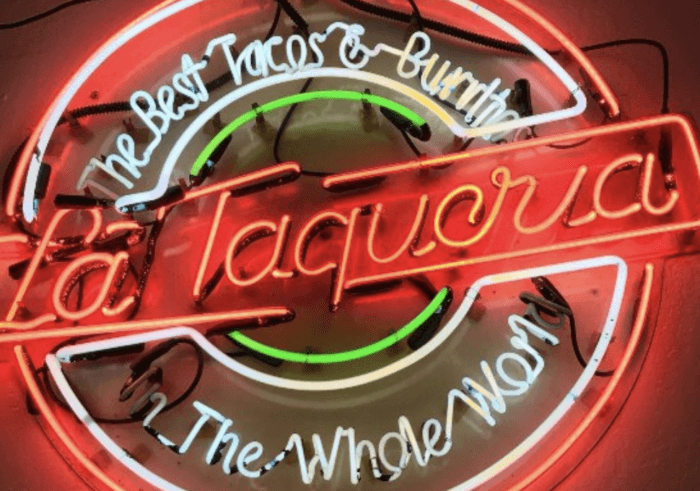 ---
Mama's
---
Next up on our list of famous places to eat in San Francisco… If you like Breakfast, and Lunch, and even Brunch then Mama's is the place for you!
It's been run by the same family on Washington Square for 50 years, and my god do they know how to make breakfast. The pancakes are everything.
If you head there though, expect to queue up (but good things come to those who wait!). 

---
Great Eastern – Chinatown
---
Honestly some of the best Dim Sum you'll find stateside is located at Great Eastern in Chinatown. This one is probably one of the most famous on the list, Obama ate here in 2012, and the coriander and shrimp dumpling is so great you'll be talking about it for months.
Also, get the chicken feet – you won't regret it. If you love Chinese food, then you should definitely buy tickets for the China Town food tour in San Francisco.
It's a must for anyone who wants to explore (and taste) everything Chinatown has to offer. 
Read more about San Francisco food: Top 15 upscale restaurants in San Francisco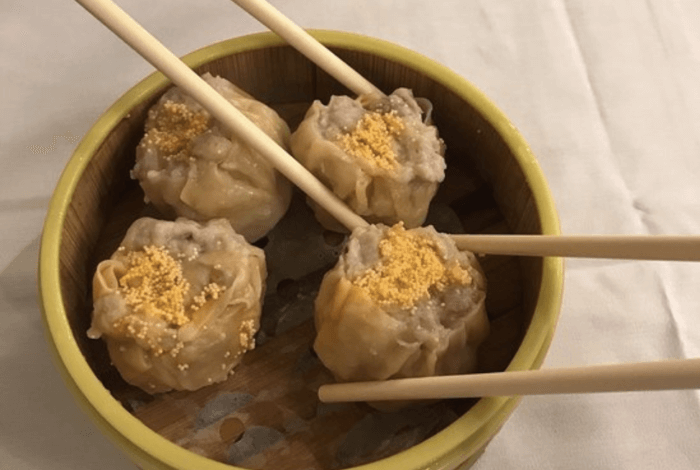 ---
Chocolate at Ghirardelli Square
---
Ghirardelli Square is near fisherman's wharf, and can be pretty touristy but the chocolate factory, and the chocolate/ ice cream they make is very famous.
It's an ideal stop-off on a hot day, for any one with a sweet tooth. I've got a top tip for you though, the ice cream shop above the chocolate shop is usually much more deserted than the super crowded one in the square itself.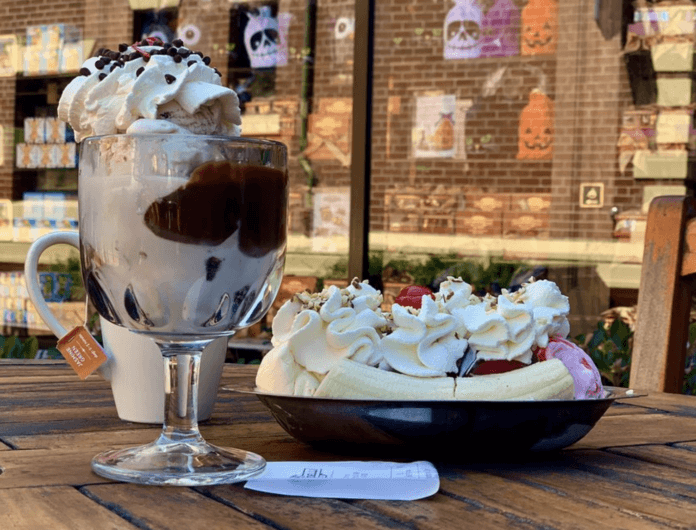 ---
Swan Oyster Depot
---
Lastly on our list of famous places to eat in San Francisco… Honestly the best seafood in the city! It's been going for more than 100 years, and the 18 stools at the vintage counter have been there since the 1912 renovation.
This place is one of the most famous restaurants in San Francisco – hands down. People of all ages know and love it here, and it's no wonder.
The menu is exquisite, but it's tiny, so if it's a nice day I'd recommend getting it to take out from Swan Oyster Depot – and then eating it in the nearby George Stirling Park.
If you love seafood, I also really recommend trying this seafood food tour in San Francisco! It's a must-do for any food lovers! 
Read more about San Francisco: Top 12 restaurants for Christmas Eve dinner in San Francisco